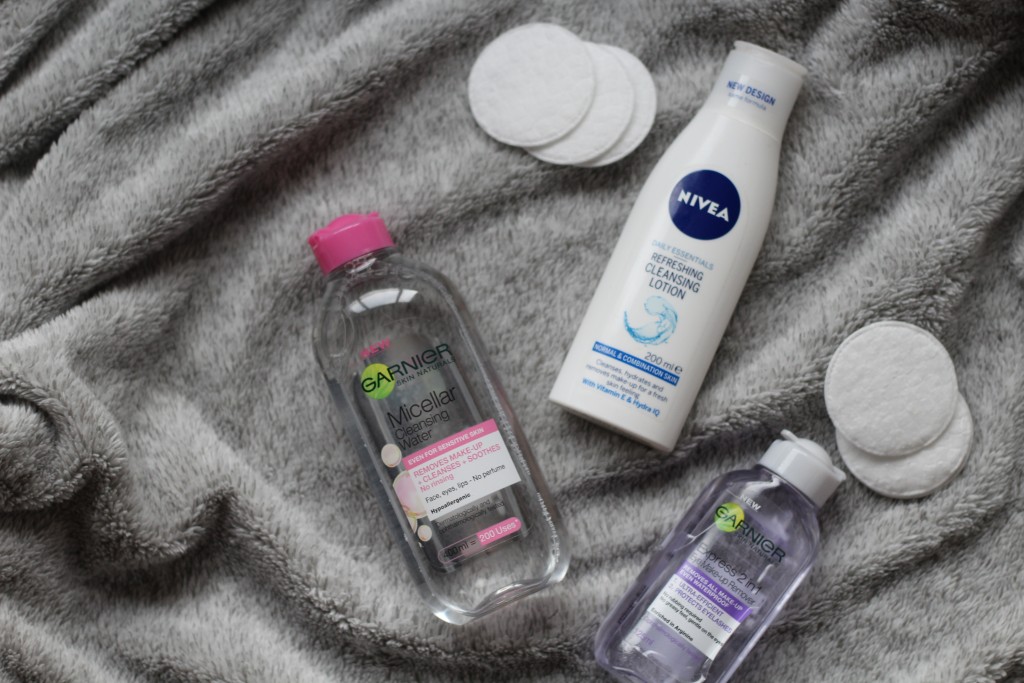 As much as I love buying and trying new beauty products, when it comes to makeup removal I like to keep it simple. I've a small family of makeup removal products, but switch up the combination now and again in attempt to make removal as easy as possible.
Currently I'm loving Garnier Micellar Cleansing Water, Garner Express 2in1 Eye Makeup Remover and Nivea Refreshing Cleansing Lotion. 
The cleansing lotion is really gentle at removing the bulk of makeup, mascara included. It's like a balm/milk formula and breaks down makeup with ease, no matter how heavy. I use a face cloth with a bit of damp water to clean the product off my face. For waterproof mascara days, the eye makeup remover does the job perfectly. It's on oil-based remover, but doesn't irritate my eyes as previous 2in1 removers have. Shake the bottle (make sure you close the lid unless you want an explosion) and you only need a small amount on a cotton pad to make mascara, liner and eyeshadow slide off. To ensure all traces of makeup are gone, I use the micellar water, also on cotton pad, all over my face. Micellar waters have really revolutionised makeup removal, it's never been so easy!
Let me know your favourite products for removing makeup in the comments below!