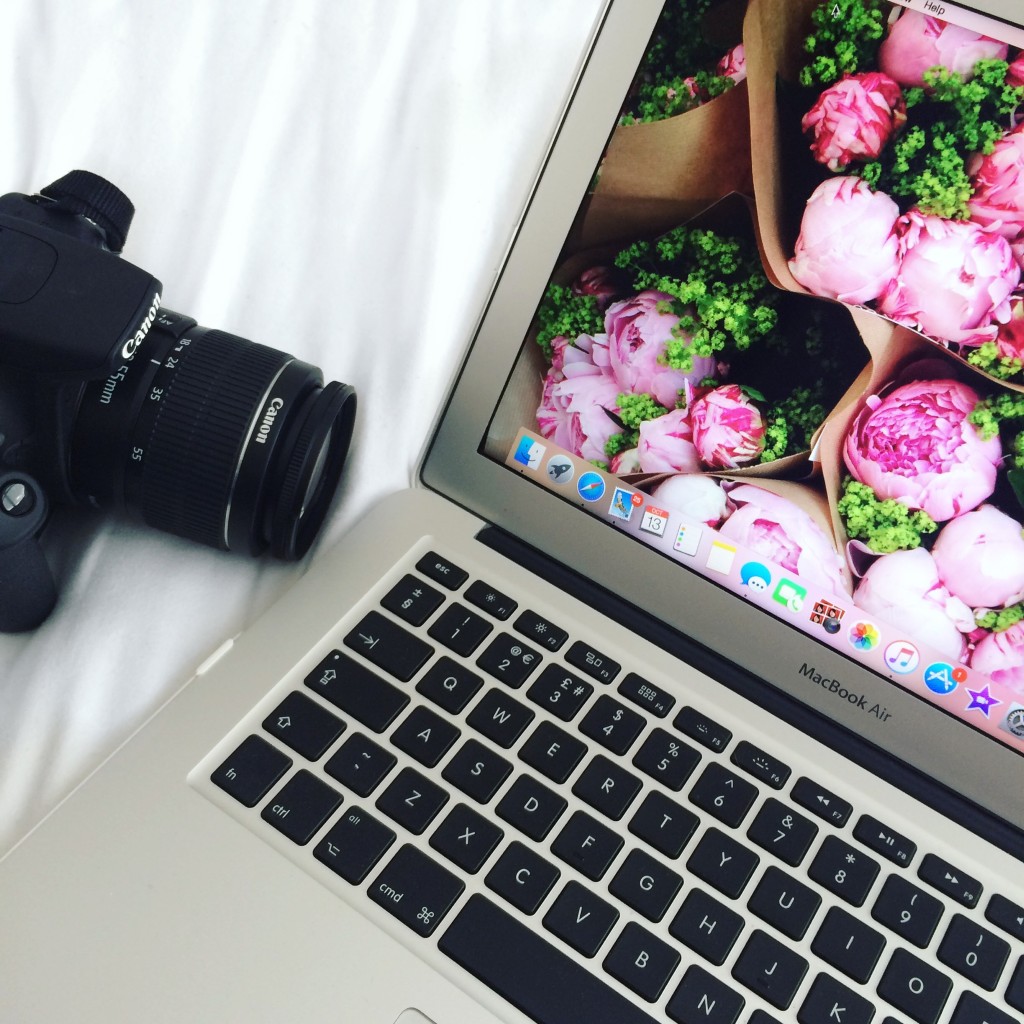 For someone who reads so many amazing blogs, I can't believe that I've never uploaded a post about the blogs and bloggers I love. Of course, there are incredible blogs all over the world, but I thought I'd start with sharing the love for some fabulous Irish blogs I follow.
From beauty to fashion to lifestyle, there's something for everyone in these 5 blogs:
I had the pleasure of meeting Aisling through Twitter a few months ago and I have been addicted to her blog ever since. She writes the most imaginative, creative posts that make me think "Why didn't I come up with that?!" and every time I see she has a new post, I stop what I'm doing and read it straight away. I could sit down and read her lifestyle posts all day, and she has some great beauty and tech bits thrown in too for good measure. Her photography is amazing and she is for sure one to watch on the Irish blogging scene.
If there's anything you need to know about denim or jeans, Debbie is your lady. She's worked with high-end jean brands for years and knows everything there is to know about jeans. Whether you're looking for skinny, bootcut, high rise or low rise, Debbie knows that there's a pair of jeans for everyone. On Denim and Deb she shares her knowledge and expertise on jeans, as well as including some lifestyle pieces, like her amazing month in California.
Cathy is one of the most honest, genuine and lovely people I've ever met. She doesn't sugar-coat things and is so transparent with her feelings on her blog, which I am in huge admiration of. Her blog focuses on mental health, lifestyle and beauty, which is a refreshing mix in the Irish blogosphere. At events she's forever taking eye-catching photos to put on her blog – something I need to take advice on! Even before I met Cathy IRL, reading her posts always felt like I was talking to an old friend. Cathy deals with and talks about mental health in an informative and honest way, showing that talking about mental health doesn't have to be all doom and gloom.
Before I say anything else, go to Kate's blog to see how amazing her hair is. It's literally the definition of hair envy! Kate is a gorgeous fashionista living in Dublin, and reading her blog constantly has me adding things to my "to buy" list! Kate works with Marissa Carter, the founder of Cocoa Brown, and always has the low down on the latest Cocoa Brown products, as well as other beauty brands. I love seeing Kate's outfits and how she styles different things, such as these Public Desire boots which I'll be purchasing on payday!
As the name suggests, Roisin is a total fashion queen. She's always up to date with the latest trends, and is such a genuine, lovely person. I trust her opinion on products so much, and I've never been let down with anything she's recommended. She knows everything there is to know about beauty and fashion events and launches in Dublin, so be sure to follow her if you want to stay up to date with everything beauty and fashion related!
I could go on forever about all of the blogs that I love, but that would involve a Ulysses-length post. I'll be sure to make this a regular feature around these parts, 'cause in life, and in the blogging world especially, it's so important to share the love – am I right?!
What are your favourite blogs? <3 x