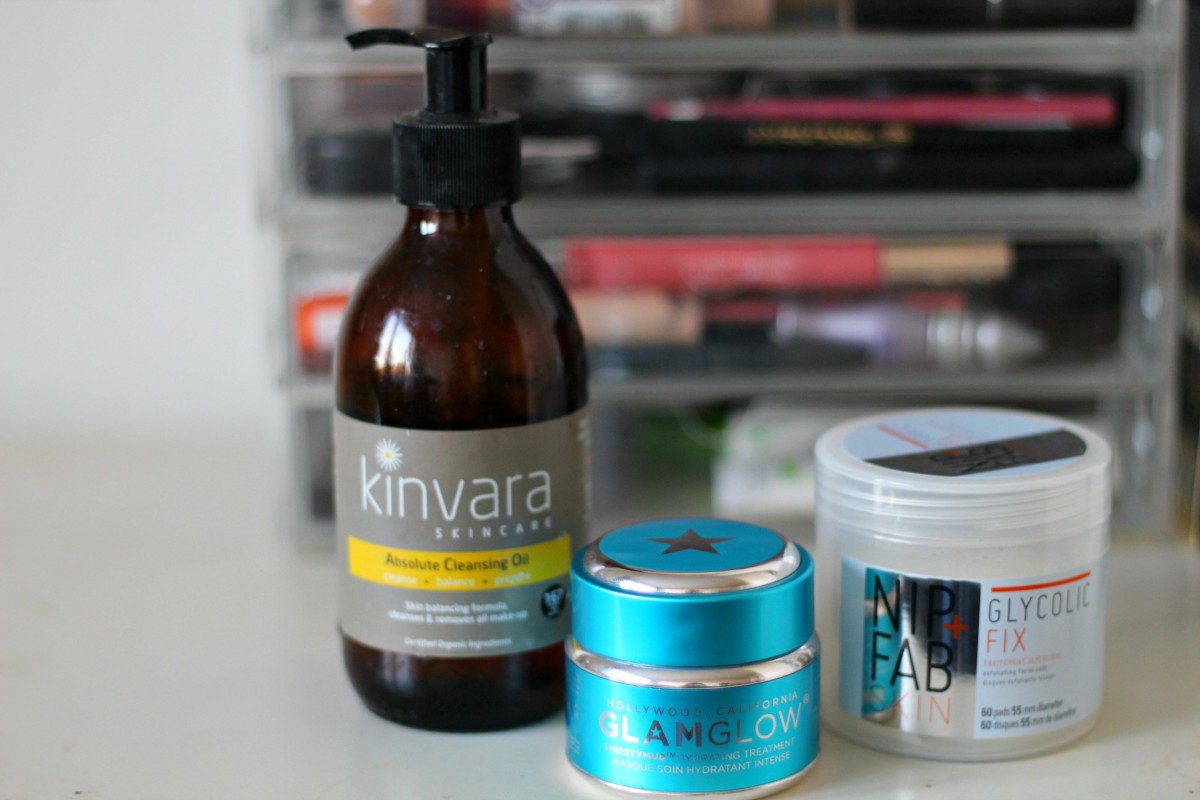 The words "simple" and "pamper" don't tend to go together very often. Usually a pamper session includes multiple products and hours of indulgence. While sometimes I love spending a few hours pampering my skin, most of the time I don't have that long.
So here's my 3-step pamper skincare routine. These three products get everything that you need done and leave your skin feeling amazing. 
I've mentioned the Kinvara Absolute Cleansing Oil about 100 times now, but I absolutely love it. It removes makeup with ease and the oil smells amazing and is so luxurious. This is the kind of cleanser you'd imagine a beautician would use while doing a facial. It gently removes every scrap of makeup and leaves your skin feeling super smooth and smelling amazing.
Next up are the Nip + Fab Glycolic Fix Cleansing Pads. These were a very welcome addition to my skincare routine in 2015, I must have went through about 5 tubs. To make sure every bit of the oil is gone from cleansing, I use one of these. They also gently exfoliate the skin and I find that the glycolic acid always helps with any breakouts I'm having. They remove any dead skin cells on my face and leave it feeling fresh and clean.
Lastly is the GlamGlow ThirstyMud Hydrating Treatment. Oh Lord. I don't know what I did without this. After my skin is cleansed and exfoliated, I pop a layer of this on. You don't need a huge amount, only about the same size as a €1 coin. The smell of this is gorgeous too, and straight after applying my skin feels soothed. It's not sticky or heavy on the skin either, which I love.
I leave the treatment on overnight and in the morning my skin feels plump and hydrated. The combination of these three products gives glowing, smooth and soft skin – what more could you want?!
So next time you think you don't have the time to do a pamper session, give this a go! It's quick and easy but the effects are amazing.
What are your favourite pamper products?