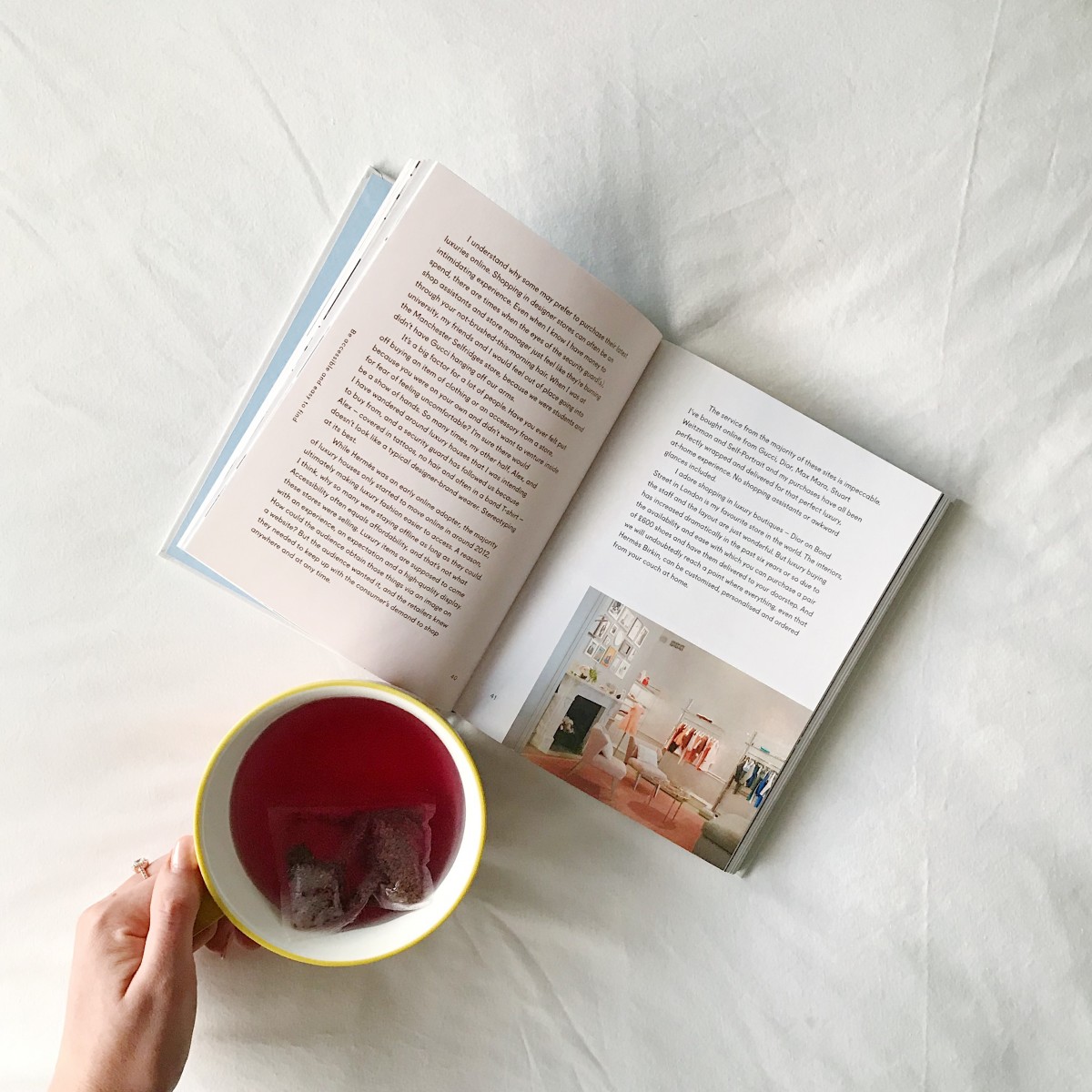 It has been *quite* a while since I've shared a favourites post, so I've finally gotten my act together and written one! Everything else aside, what I've been loving most lately is the brighter mornings and evenings. They have such an impact on my mood and energy levels – and I'm so excited for it to be even brighter when the clocks go forward this weekend!
From comedies to cleansers, here's a few of my favourite things of late…
The Office (US)
Where has The Office been my whole life?! I started watching it one Friday evening a few weeks ago after realising I could stream it on Prime Video and, although I didn't really *get* the first season, I'm fully addicted now. Every single episode makes me actually laugh out loud – and I am dying to see what finally happens with Pam and Jim! (No spoilers please!)
Deliciously Ella
I was going to write solely about how much I've been loving the new Deliciously Ella (DE) app, but then I realised that DE podcast and bircher museli have been two of my firm favourites over the past few months too. Firstly, the app: it's €0.99 per month for hundreds of plant-based recipes, dozens of yoga videos and lots of cool features like a meal planner and shopping list. I love how handy it is to have everything on my phone, and so far the recipes have been pretty easy! As for the podcast, I look forward to it every Tuesday morning and always learn something new. Lastly, the bircher muesli is super creamy, filling and delicious (get it?). I have it every morning with milk, a banana and raspberries.
Glossier Milky Jelly Cleanser
It's no secret that I'm a huge fan of Glossier (just scroll through the 'beauty' section and you'll see me mentioning the brand in several posts), but only recently have I discovered how much I love the Milky Jelly Cleanser. I always thought it would be too gentle to remove makeup and act better as a morning cleanser, but I've started using it to take off my makeup and it does such a good job! It smells lovely, feels hydrating and breaks down everything (even mascara) easily.
Keep Cup
I've been using my Keep Cup for the past four months, mostly without fail, and I don't know how I ever went without it. It's obviously better for the environment to use one than a disposable cup, but also I find that it keeps my coffee warmer for longer too. I'm always so annoyed with myself whenever I forget it now!
IT Cosmetics Superhero Elastic Stretch Volumizing Mascara
I've always had long eyelashes (never long hair though </3) but since I started using this mascara in November (it was gifted at an event), my eyelashes are longer than ever. As well as looking full and long when I put this mascara on, my actual eyelashes themselves are fuller and longer than before. I think that it contains some magic conditioning ingredients that encourage eyelashes to grow – although I'm not quite sure what! It doesn't smudge and is easy to remove too.
Veja trainers
Veja was brought to my attention when Meghan Markle wore a pair of the brand's trainers during a royal visit to Sydney. Of course, I read everything about what she wore (as always) and was intrigued by Veja's eco and environmentally-friendly background. I ordered these Esplar trainers (although I'm yet to break them in), which I can see myself living in, and I'm eyeing up this V10 pair too. Stylish, fair trade and Meghan Markle approved – yes please!
Running
If you follow me on Instagram, you might have seen me talking recently about going on runs. I tried running years ago but never really stuck to it, but this time around is different. I've been going on runs (sometimes once a week, sometimes three times a week) mostly to clear my head and, in turn, to make me feel good – and it's working! Some runs are tougher than others and sometimes I really don't want to go, but every time I come back from going for a run I always feel great and the feeling lasts for a few days, which is what pushes me to keep going. Who knows, maybe I'll even sign up to a race?!
---
I hope you enjoyed this quick favourites post! I'd love to hear in the comments what you've been loving lately – even if it's only the new season of Queer Eye (me too!).