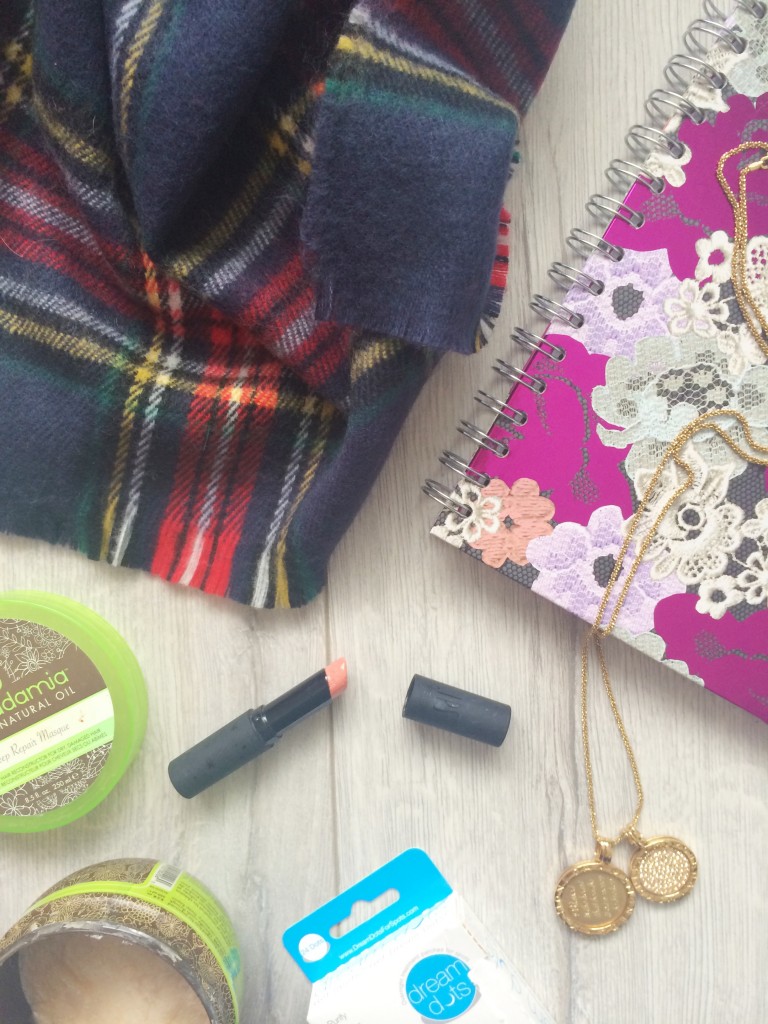 Another month has gone by so quickly that I can't help but wonder where summer has gone. I had five months off for summer, yes five, so although I hate to say it, I'm kind of glad that summer has come to an end. I absolutely love autumn and have been off college since the beginning of May and am going back at the end of September – the days can't go by quick enough! I'm dying to get back into routine and the secret nerd part of me is looking forward to having some assignments to do, although I can see myself regretting saying that by the end of October.
As part of going back to college I picked up a yearly planner from Paperchase which will help me keep on top of things. Between work, college, the gym and social events I need to keep track of what I'm doing each day or I'll end up at work when I'm supposed to be at a lecture. I just can't seem to get into planning events on my phone, seeing them written down on paper is much more manageable I think!
My new tartan scarf from Penneys has already become a staple in my wardrobe. It's nearly as big as a blanket and is so warm and cosy. Plus it only cost €6, so I might just have to pick up another one.
I've been curling, blowdrying and straightening my hair way too much this month, so I've made an effort to use a deep treatment on it at least once a week. I love this one from Macadamia, it's such an intense treatment that it can only be applied for seven minutes twice a week. My hair always feels so soft and smooth after using this, and I really do believe it helps to repair my damaged hair.
The only thing I've been wearing on my lips all month has been Topshop's Alibi lipstick. It's so creamy and moisturising on the lips, and the gorgeous pink/nude colour goes with everything. I have a MAC Prolongwear lipstick that is really similar to this, and if you swapped the packaging I don't think I'd be able to tell the difference.
Dream Dots have been an absolute saviour for my skin this month. I can't eat a bar of chocolate without having a breakout the next day, but thanks to Dream Dots I can have my cake and eat it too (pun not intended).
Lastly, I've hardly taken my Mi Moneda necklace off this month. It dresses up an outfit when I'm just wearing jeans and a t-shirt, but also looks great with a dress and heels. Every time I've worn this I've gotten a compliment, and I always spy other people wearing them too. I love how you can swap the amount of pendants you'd like on the necklace, as well as change the discs inside.
I hope that everyone had an amazing August, and that September is even better!
*Everything you want is on the other side of fear*