Since beginning my second year of college a few weeks ago, I've seen a pattern develop in the makeup I've been wearing every day. Ain't nobody got time for spending hours doing their makeup in the morning, so the three looks I've been gravitating towards can all be done quickly and with minimal effort. While each look is quite similar, the three that I've been going for most often would be – The Early Morning/ Hangover, The 'I Want To Look Nice Today', and The Heading Out Later.
The Early Morning/ Hangover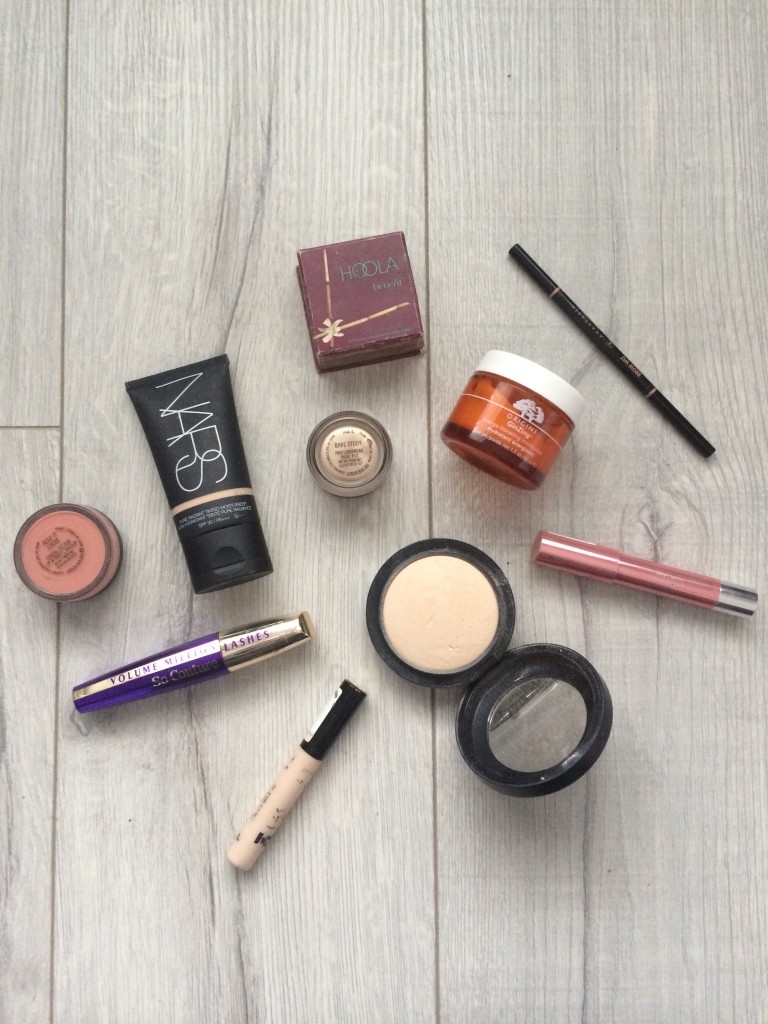 While my only 'early' morning lecture begins at 10 o'clock, I still struggle to apply a half-decent face of makeup if I've anything less than eight hours sleep behind me. I'd much rather stay in bed for an extra ten minutes than have perfectly blended eyeshadow, and while I wouldn't put my classmates through the horror of seeing me barefaced, I've created somewhat of a routine that means I can press snooze five times and still make it to college looking presentable.
If you're tired (or hungover) your skin will need some extra TLC. Origins Gin Zing moisturiser is perfect for brightening and prepping the skin for foundation, plus its citrus scent will have you wide awake on application. A tinted moisturiser is great when you're tired because it adds even more much needed moisture to the skin if you've had a late night. NARS Radiant Tinted Moisturiser gives the skin a gorgeous glow and has a nice amount of coverage to conceal dark circles and redness. Add some Collection Lasting Perfection Concealer if you're feeling particularly rough and BAM – that's your base done. Cream blush is a tired face's best friend as it adds radiance and perks the skin. MAC Lip & Cheek Colour in Keep It Loose is a lovely rose pink that doubles up as a lip balm. A sweep of bronzer, like Benefit Hoola Bronzer, along the temples and cheeks will give tired skin much-needed colour. Dip your finger in a cream eyeshadow pot and smear it all over the lids for the easiest eye makeup application you've ever had – you really can't go wrong with this stuff. MAC ProLongWear Paint Pot in Keep It Loose brightens and lightens the eye, I'm obsessed with it. Fill in your brows with a shadow or pencil, like Anastasia Brow Wiz, add a layer of L'Oreal Volume Million Lashes Mascara, a slick of lipstick (Revlon ColourBurst Lacquer Balm in Demure is my fave) and sweep the face with a mattifying powder, such as MAC MSF in Light, and you're good to go.
Have a cup of coffee on standby and you'll be done in 10 minutes flat. Nobody will have any idea that you fell asleep face-down in a takeaway pizza box while still wearing your dress (and makeup), I swear.
The other two looks will be posted tomorrow and Saturday, so keep an eye out!