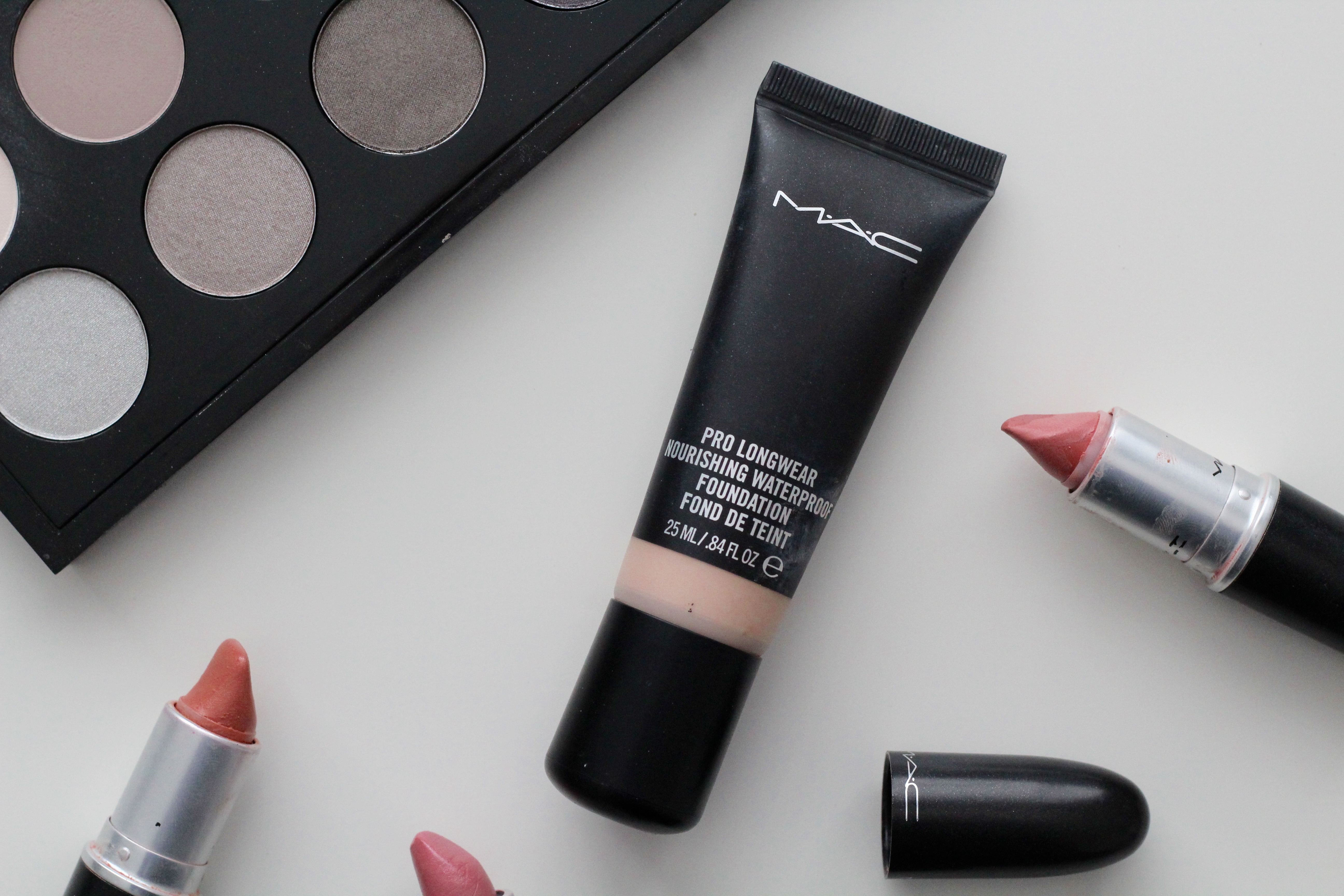 I'm a huge fan of waterproof mascara, seeming as I'm such a crier and I'd have mascara running down my face everyday if I didn't wear it. But waterproof foundation? Now that's a whole other story.
I'm not sure what it was, but something about the MAC Pro Longwear Nourishing Waterproof Foundation spoke to me. I haven't used a MAC foundation in about a year, but am a huge fan of the Pro Longwear Concealer, and with my holidays coming up I said I'd pick it up in Dublin Airport.
This one sentence will tell you how much I love this foundation – I used this every night on holidays and didn't use my all-time favourite, NARS Sheer Glow, once. And we all know how much I love Sheer Glow.
A lot of people said that they went a shade lighter in this foundation as it oxidised on their face, but after trying a few different shades I found that my usual, NW20, was perfect. In some MAC foundations I can only wear NW20 with tan, but this foundation suits me with or without a tan – woo!
As for the formula, it's liquid but not runny. I love the tube packaging, so it's easy to control how much product you'd like to use. A blob the size of my baby fingernail covers my whole face, and the coverage is incredible. Just one application with the Real Techniques Buffing Brush covers pretty much everything, from sunburn (oops) to spots, scarring and redness. I then use half of the amount again on my problem areas to make sure they're fully covered. For the first time ever with a foundation, I don't feel the need to use concealer with this. It gives a gorgeous satin finish and doesn't feel or look cakey at all.
As for the "waterproof" claim, I wore this to the beach and on nights out in 30+ degree heat and it didn't budge. It didn't break up on my skin or stick to dry patches, and a little bit of powder on my T-zone kept me from getting shiny. It's as if the formula repelled water.
The foundation was really easy to remove and broke down quickly with my Oskia Renaissance Cleansing Gel.
Moral of the story: I'm a huge fan of this foundation! You get 25ml for €36.50, and while the tube looks small I can see this lasting me quite a long time. No matter what skin type you have, I think this one's a winner. If you've dry skin, prepping with a moisturising primer should stop it from clinging to dry spots, while oily skin might just need a little bit of mattifying primer and some powder, if anything at all.
I never thought I'd say this, but move over NARS Sheer Glow…
The Low-Down 
Medium-high buildable coverage
Liquid formula
Satin finish
Suitable for all skin types
Long lasting
Waterproof!
€36.50