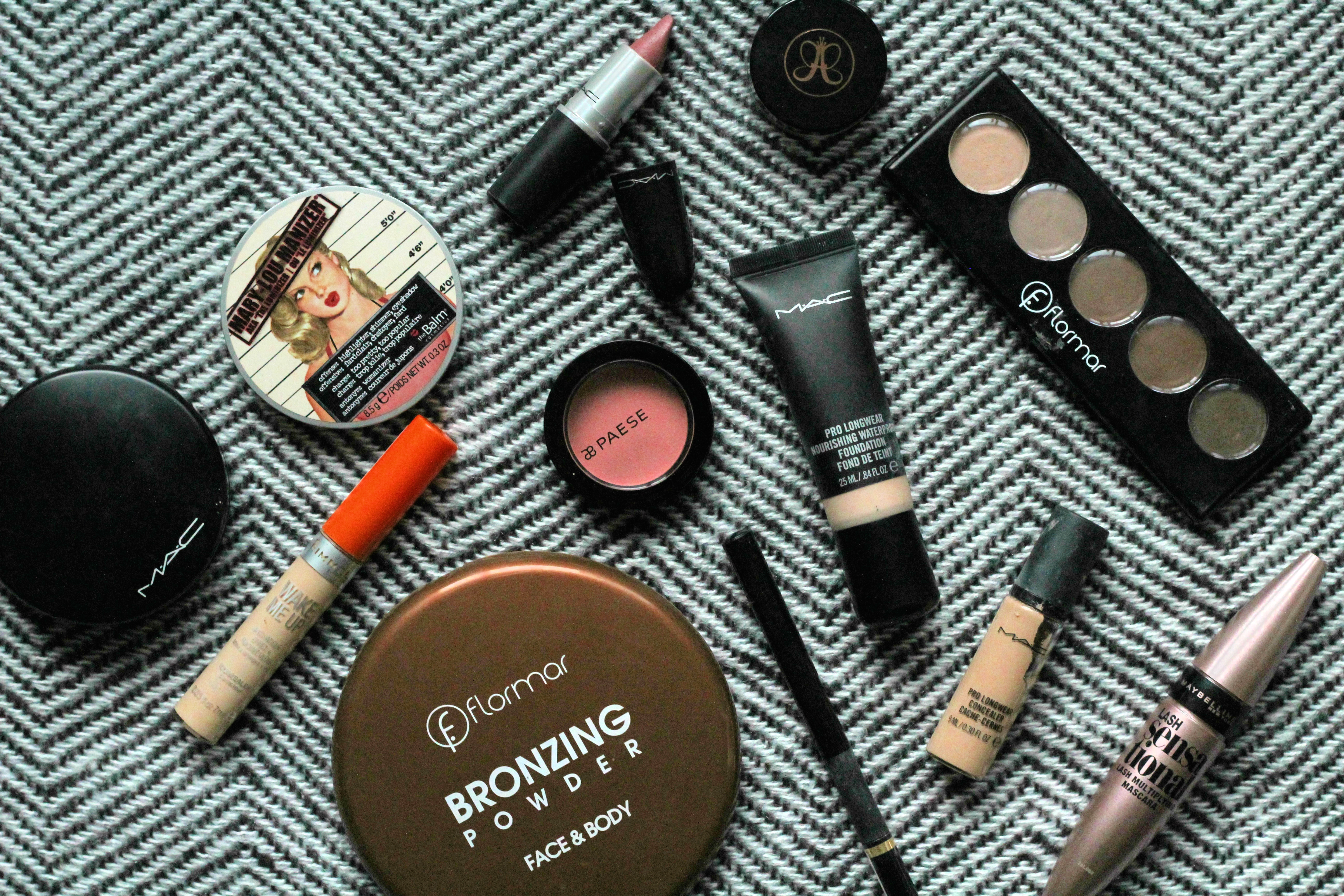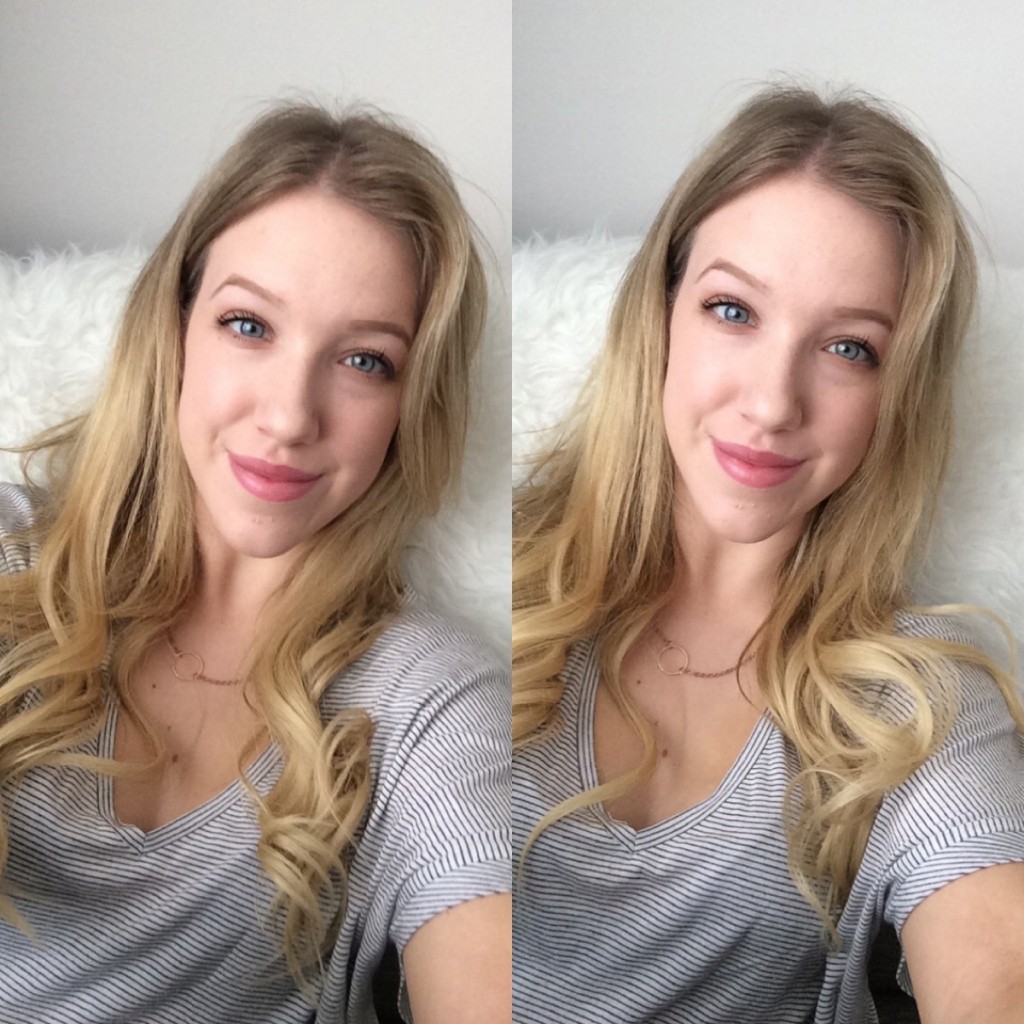 It's been such a long time since I've done an "everyday makeup post", so this one is well overdue!
I've been trying out a few new products recently, as well as rediscovering a few oldies, to put together an easy, long-lasting, everyday face that takes 15 minutes (time spent on Snapchat not included).
For base, I've been skipping primer completely and using MAC Pro Longwear Waterproof Foundation. I love the coverage it gives and the satin finish it leaves on the skin. As the name suggests, it's so long-lasting and doesn't budge all day.
To conceal redness and blemishes, MAC Pro Longwear Concealer is my favourite. Nothing does the job quite like it, covering everything in just one dab. I put an upside-down triangle of Rimmel Wake Me Up Concealer under my eyes, along the bridge of my nose and on the centre of my forehead to add some brightness.
My favourite step recently has been bronzer. Flormar Bronzing Powder has taken over every other bronzer in my makeup collection – I absolutely love it! I use a big swirl on a powder brush along my forehead, temples and under my cheekbones. It warms up the face nicely and can be used for contouring too.
Blush isn't usually something I'm too fussed on, but I've recently been using Paese Blush in 51. It adds a nice pop of pink to the cheeks without being too obvious. A product that everyone has been raving about recently is The Balm Mary Lou Manizer. A bit of this on the top of your cheekbones gives the nicest highlight, but doesn't look like you're trying to channel Edward Cullen in the sunlight. As for powder, I use MAC Mineralise SkinFinish in Light on T-zone to keep shine at bay.
I've been keeping my eye makeup quite simple and matte over the past few weeks. I use the fourth shade in the Flormar Nude Dudes eyeshadow palette all over the lid and blend it out with the third shade. I use whatever's left on the blending brush under the eye and that's eyeshadow done! To add thickness to my lashes, I draw a really thin line of L'Oreal Super Liner along my upper lash line.
I think Anastasia DipBrow Pomade in Blonde is one of the best brow products out there. It's a bit tricky to use at first, but once you get the hang of it it's great. It's seriously long lasting and does not budge all day long. I've gone back to using Maybelline Lash Sensational mascara because although the version I have isn't waterproof, it stays put even if a few tears are shed. It's a really deep black and lengthens my lashes so much.
I finish everything off with a slick of MAC Brave lipstick. I only put a sheer coat on for during the day, but the built-up colour is gorgeous too.
And that's it! Makeup that will take you from 9-5 and beyond, because who really has time for top-ups?!
What are your everyday makeup products? Let me know in the comments, I'd love to hear!
*Don't stumble over something behind you*