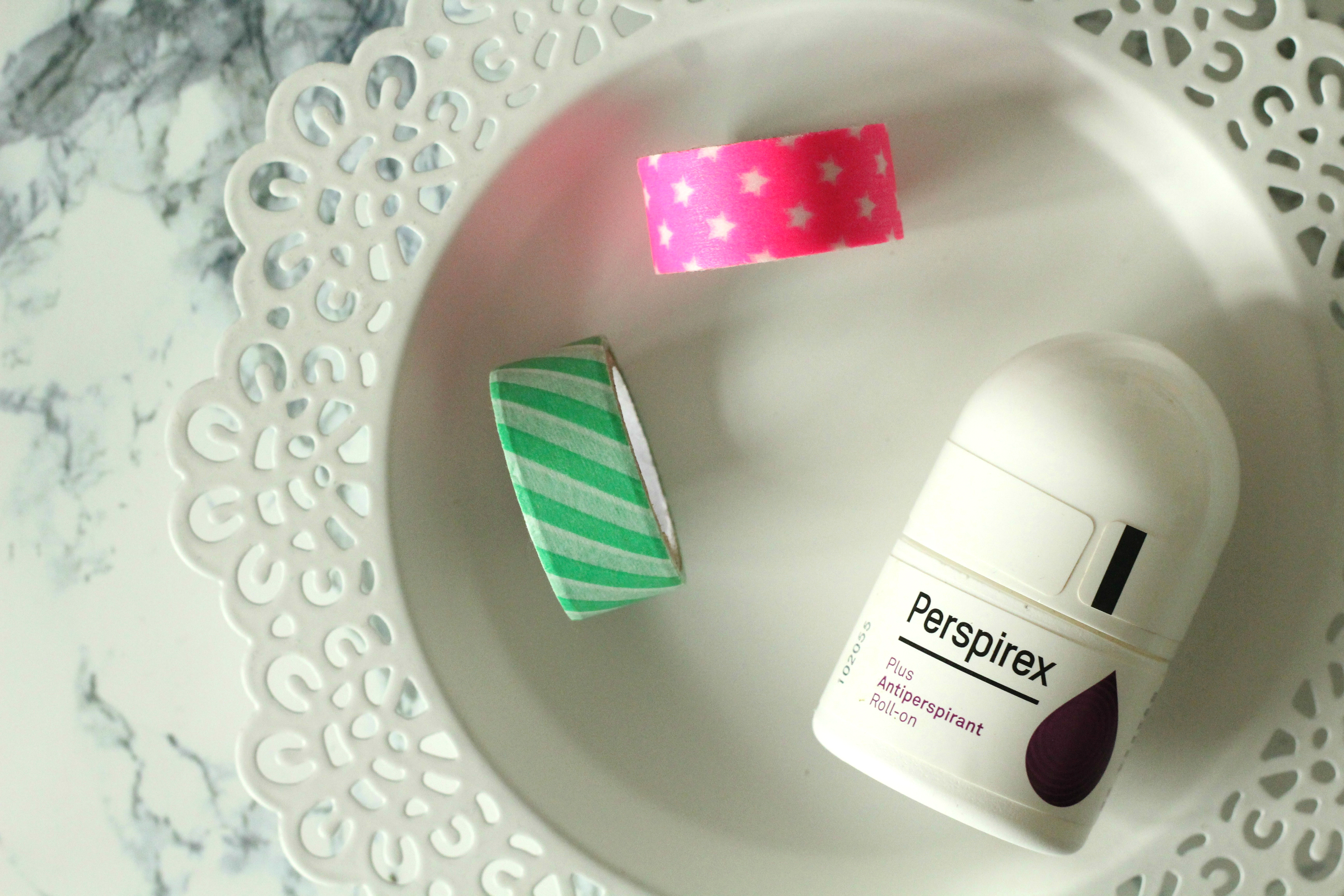 It's safe to say that this isn't going to be the most glamorous of posts, but bare with me.
We all know the struggle of seeing a lovely brightly coloured top and, unless you're one of those lucky people who hardly ever sweat, thinking "I won't be able to wear that". For years I stuck to black and white tops and dresses and that's as far as it ever went. And before anyone says, "Sure just use deodorant!" – sometimes it's not enough – kay? Especially for someone who's constantly on the go and always worrying/stressing like me. There's nothing worse than being out and constantly worrying whether you've sweat marks or not. Not glam at all, I tell ya.
So a few years ago I started using Perspiguard spray, which stops you from sweating for a few days. It was a really good product but it's hard to get a hold of in Ireland, and the shipping costs were crazy. I was devastated and thought I'd have to go back to my monochrome-only ways.
Then, I luckily came across Perspirex in Boots. After reading the label, I picked up the Perspirex Plus Antiperspirant Roll-on for €12 and said I'd give it a try. I wasn't very optimistic but oh my word this stuff is amazing.
As per the instructions, once every five nights I apply it under my arms before I go to bed and it keeps things bright colour-friendly for the next five days. I do three rolls up and three rolls down under each arm and that's it. It dries in quickly, doesn't sting or irritate my skin. For the five days after applying I don't have to worry about looking like a sweaty mess, and can wear anything I want.
Saying that, I still love my black and white clothes, but it's always nice to have the option and wear any colour I like. It's definitely not the most glam beauty product out there, but it's one of the best and I'd be lost without it.