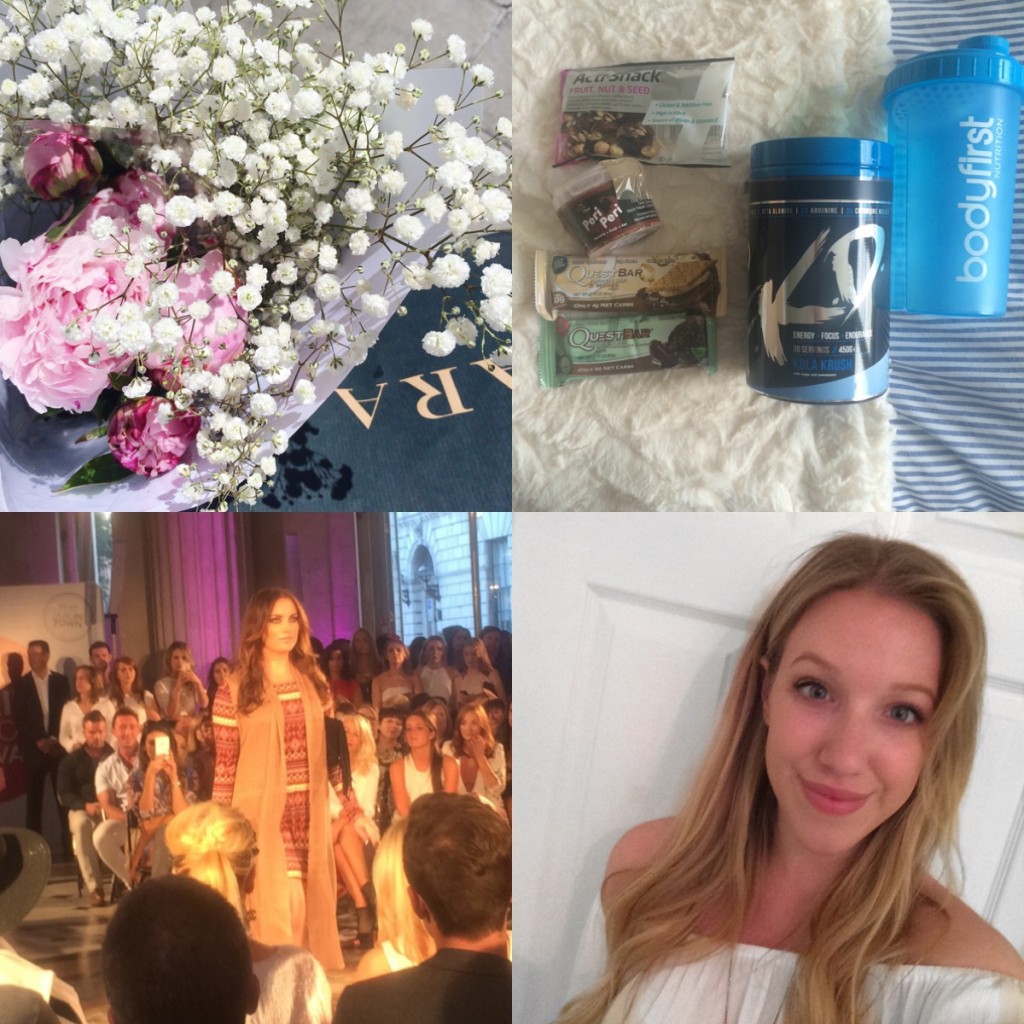 Happy Friday everyone! I love reading lifestyle/roundup posts so I thought I'd have a little catch up over here today. We're nearly two weeks home from holidays now *cries* so I'm getting back into the swing of things and pretty much haven't stopped all week. Here's what I've being buying, doing and loving!
1. Earlier this week I did a bit of shopping to try and find an outfit to wear to the launch of Dublin Fashion Festival. I found it really hard to find something that I loved, but eventually I picked up a boho top from Topshop and gorgeous red shoes that were half price in Zara! You can see my full outfit on my Instagram feed to the right >>>
I also picked up a new set of acrylic drawers from Muji and some gorgeous flowers. Pretty flowers make me so happy, it's ridiculous!
2. Wednesday night was the launch of Dublin Fashion Festival in City Hall and it was such a great event. I felt so inspired surrounded by so many amazing people, and the fashion show made me so excited for Autumn, with loads of fur, suede and prints.
3. As part of getting back into the swing of things, I made an order from bodyfirst.ie. I ordered a pre-workout supplement, Quest bars, chicken seasoning and a shaker. I'll keep you posted with how I get on!
4. This week I re-joined Snapchat so I could keep up-to-date with all of my favourite bloggers and YouTubers! Some of my favourites are cartermarissa, LaurasViews, rosemarymaccabe and rosieconxxx. My name is whatshedoesnow if you want to add me!
5. I was a bit #feelingspendy this week, and ordered the 2016 planner from abeautifulmess.com. It was definitely an impulse purchase (I ordered it when I was half asleep) but it's so gorgeous and comes with emoji stickers! If that's not reason enough to buy it then I don't know what is.
I hope that everyone had a great week and enjoys the weekend! x x