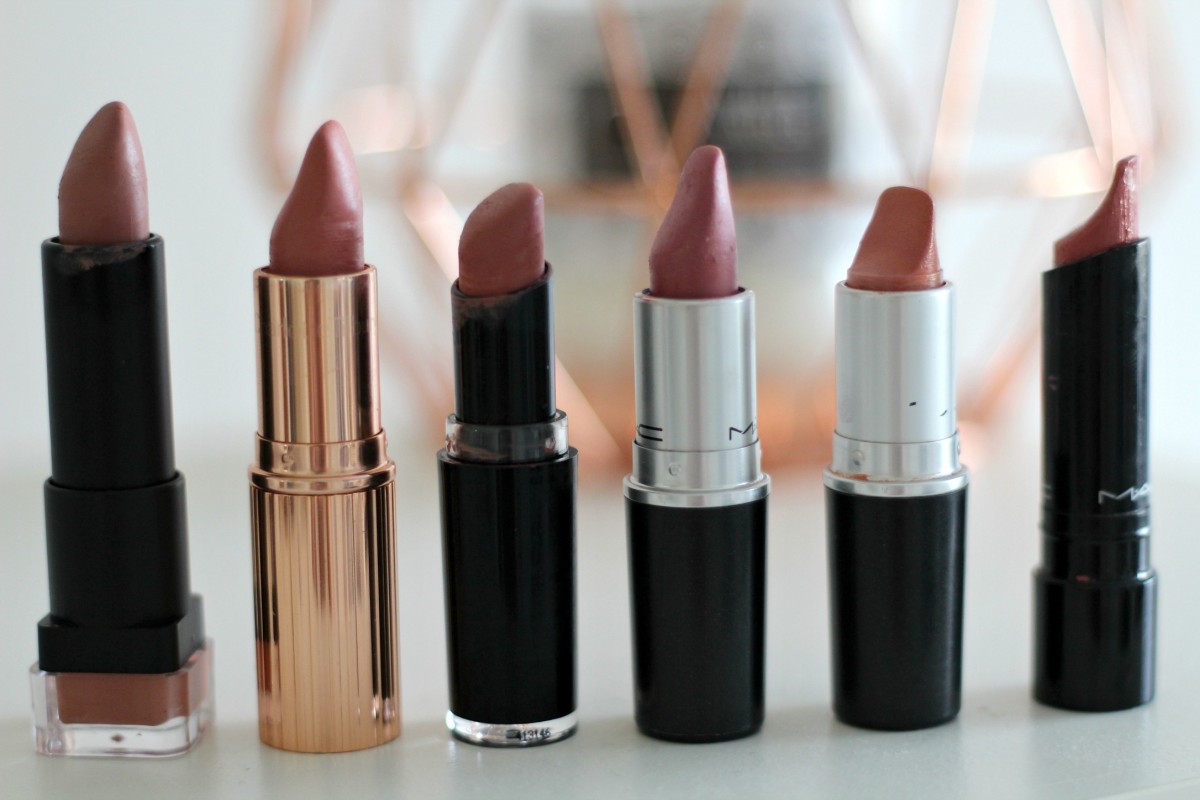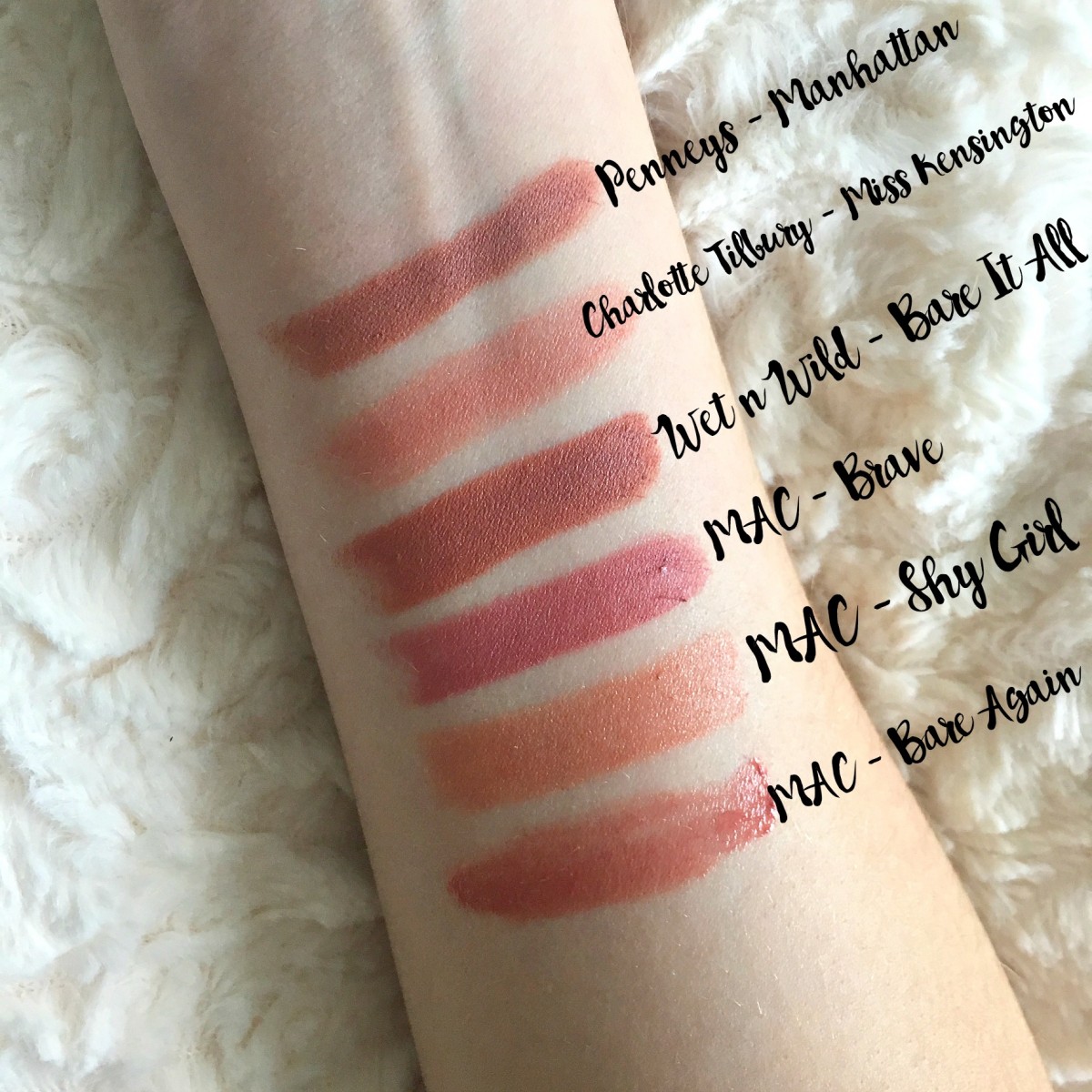 For a gal who has more lipsticks than I'd like to admit, in reality there's only a handful that I wear regularly. And, of course, all of them are nude. It's very rare that I'll wear anything other than a nude lipstick, and I've built up quite a collection.
Lined up, my top 6 nude lipsticks look embarrassingly similar, but the swatches show their differences quite well. I'm not the best at describing specific shades, so have a look at the swatches above to get an idea, but I'll do my best to talk you through them.
What I love about these 6 lipsticks is that they range from about €2.50 to €30, so there's something for everyone.
Penneys – Manhattan // I'm actually not 100% sure that Manhattan is the name of the lipstick, as I thought Penneys lipsticks had no names, but this one says Manhattan at the end so let's go with that. This is the ultimate Kylie Jenner style lipstick and is the cheapest of the lot at around €2.50. The colour-payoff is incredible and the formula of this is so creamy and non-drying.
Charlotte Tilbury – Miss Kensington // At the totally opposite end of the price-scale, there's €30 Charlotte Tilbury lipsticks. This comes across quite sheer when you swatch it, but you can build it up on the lips. It's buttery to apply and gives a "your lips but better" result.
Wet 'n' Wild Bare It All // Another drugstore lipstick, Bare It All doesn't disappoint. It's the darkest nude out of these six, so I usually wear this on nights out. It's really long-lasting and, as you can see, the pigmentation is incredible. It's not as creamy as the other lipsticks and drags a bit on the lips, but once it's on it's gorgeous.
MAC – Brave // Everyone went crazy for Brave a few months ago, and for good reason. It's a gorgeous mauve shade and I love wearing this when I want a slightly different nude. Like all of these lipsticks, it's non-drying and has good staying power.
MAC – Shy Girl // Shy Girl is a very different nude to the rest. It's quite peach and sheer, but I love wearing this on top of the other lipsticks. It gives a bit of a sheen to the lips and makes them look plump and full.
MAC – Bare Again // This is my all-time favourite, holy grail lipstick. It's from the Sheen Supreme range and I absolutely adore it. It's my ultimate nude shade – pink but not too pink, dark but not too dark. The pigmentation is amazing and the formula is creamy, moisturising and long-lasting. I've repurchased this so many times, and I don't plan on stopping!
Comparing the budget lipsticks to their high-end counterparts, I can honestly say that I see no major difference in the quality or formula. When I'm buying a lipstick, it all goes down to the colour and whether it's drying on the lips. I hate lipsticks that make your lips dehydrated or leave patches of colour. None of these six do either of these things, which is why I love them so much!
What are your favourite lipsticks?