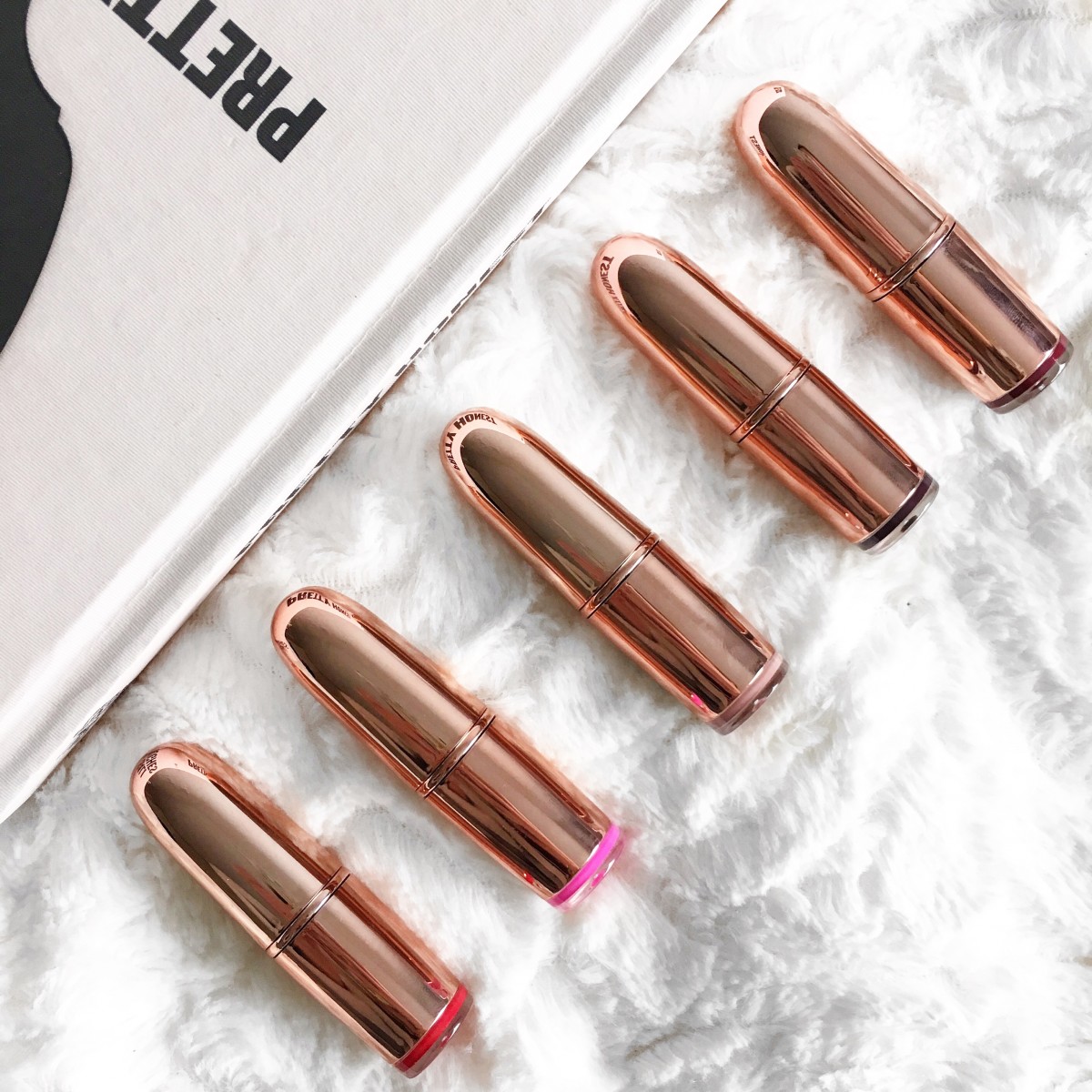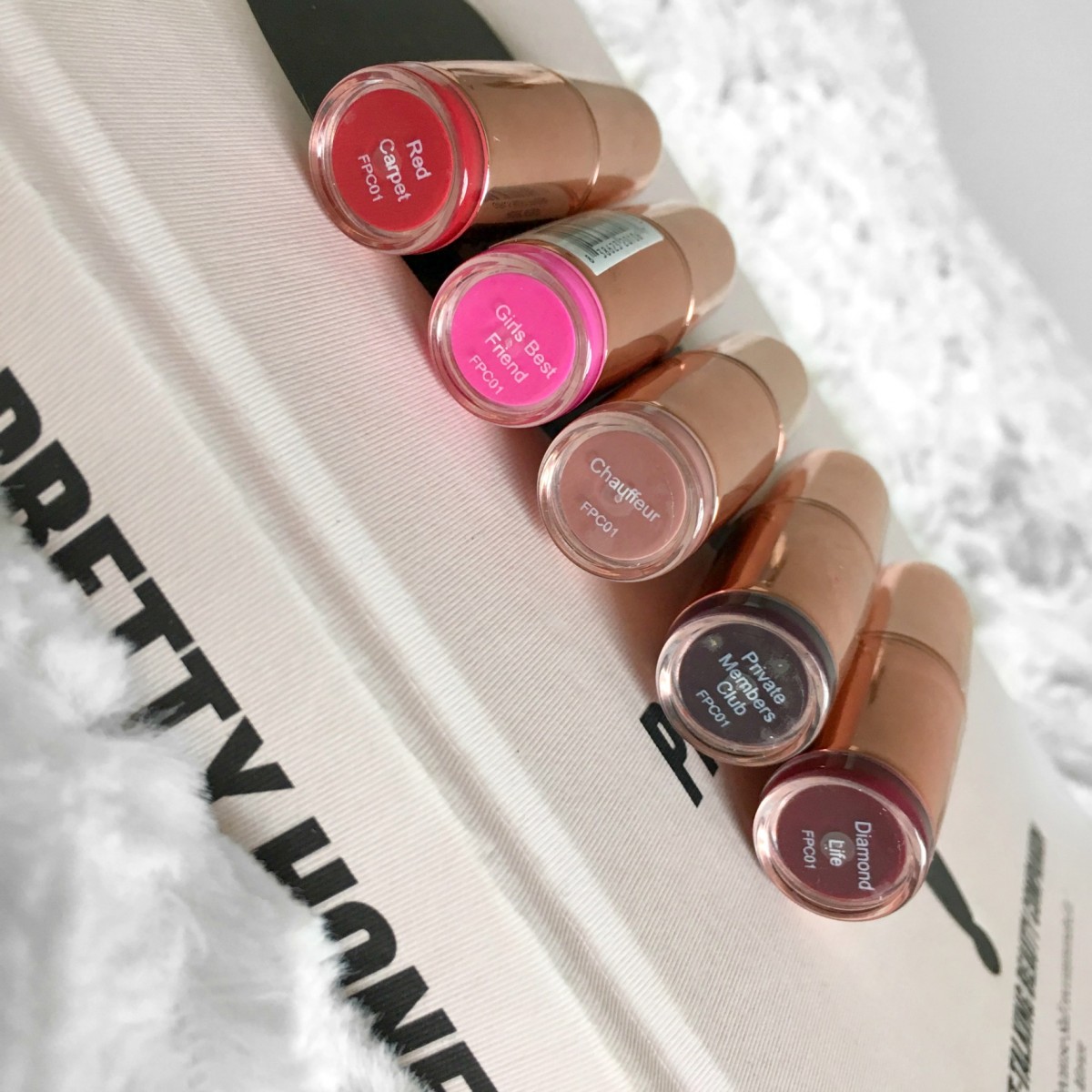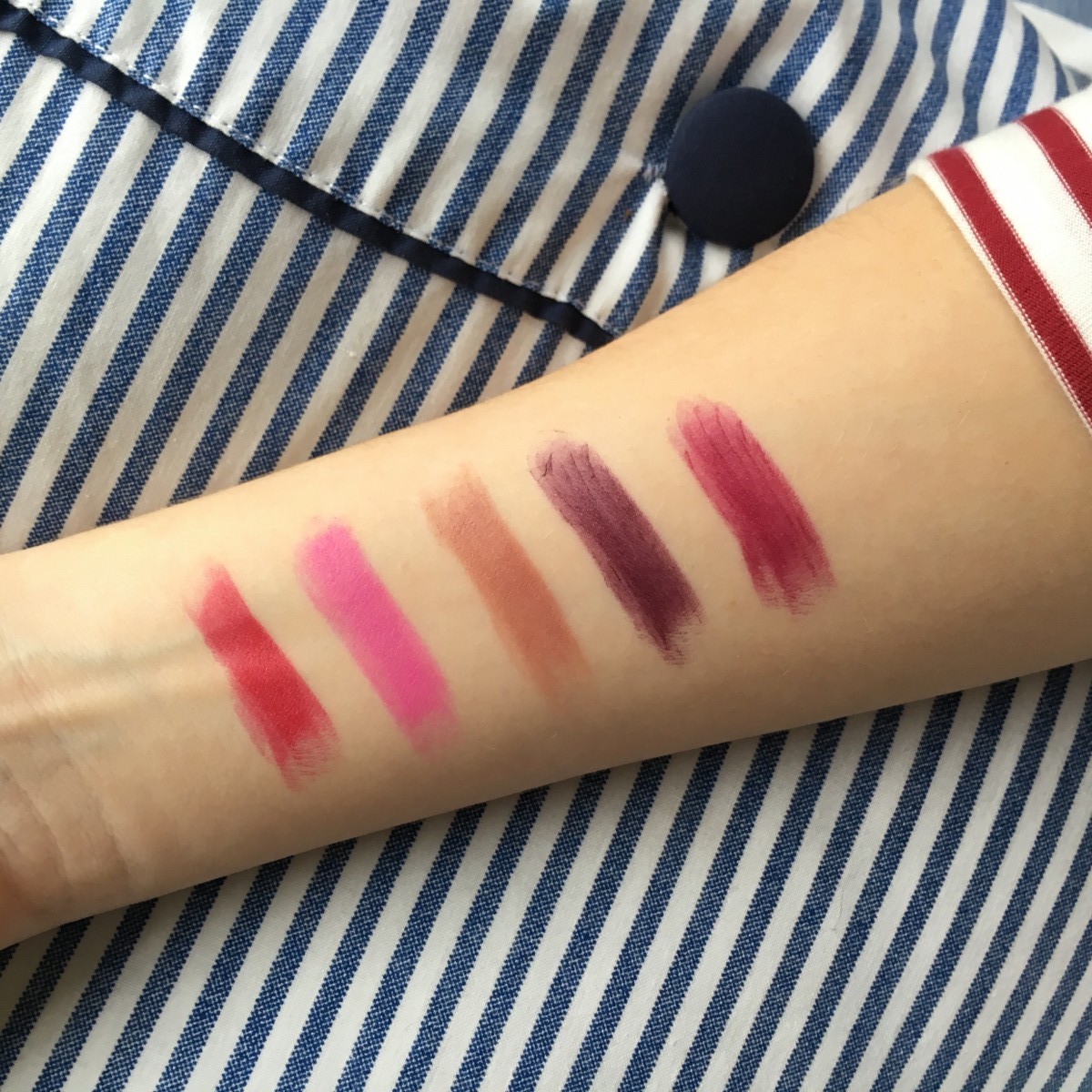 Can we all just take a moment to appreciate the beauty of these new Makeup Revolution Rose Gold Lipsticks*?
Now that's been done, let's get talkin'.
Makeup Revolution has been one of my favourite budget beauty brands over the past year. Pop onto their website and you'll see why. Affordable prices + amazing products + insane quality = a makeup addict's dream.
So when these beauties landed on my door, I was very excited. Packaging aside, these lipsticks are seriously impressive. The swatches above are in the order of the shade names from left to right.
You might be able to tell from the swatches above that the formula is quite sheer, but buildable. The website describes the lipsticks as "glossy", but I wouldn't say that at all. They're creamy and buttery, but not glossy.
The first shade I used was Chauffeur, and I immediately fell in love. If I was to rewrite my top nude lipsticks post, this would be in it. The colour is absolutely gorgeous and it has such good lasting power.
The same applies to the other four shades. I was a bit terrified of Diamond Life and Private Members Club when I saw the lipstick itself, but swatched and on the lips they are really nice and bold. Each lipstick is non-drying and fades evenly throughout the day.
Overall, there aren't enough good things I can say about these lipsticks. From the packaging to the colour to the formula, I'm obsessed. What's even better is they're only £3!
If you haven't tried anything from Makeup Revolution yet, I highly recommend going onto their site. Your makeup collection (and even your bank account) will thank you!