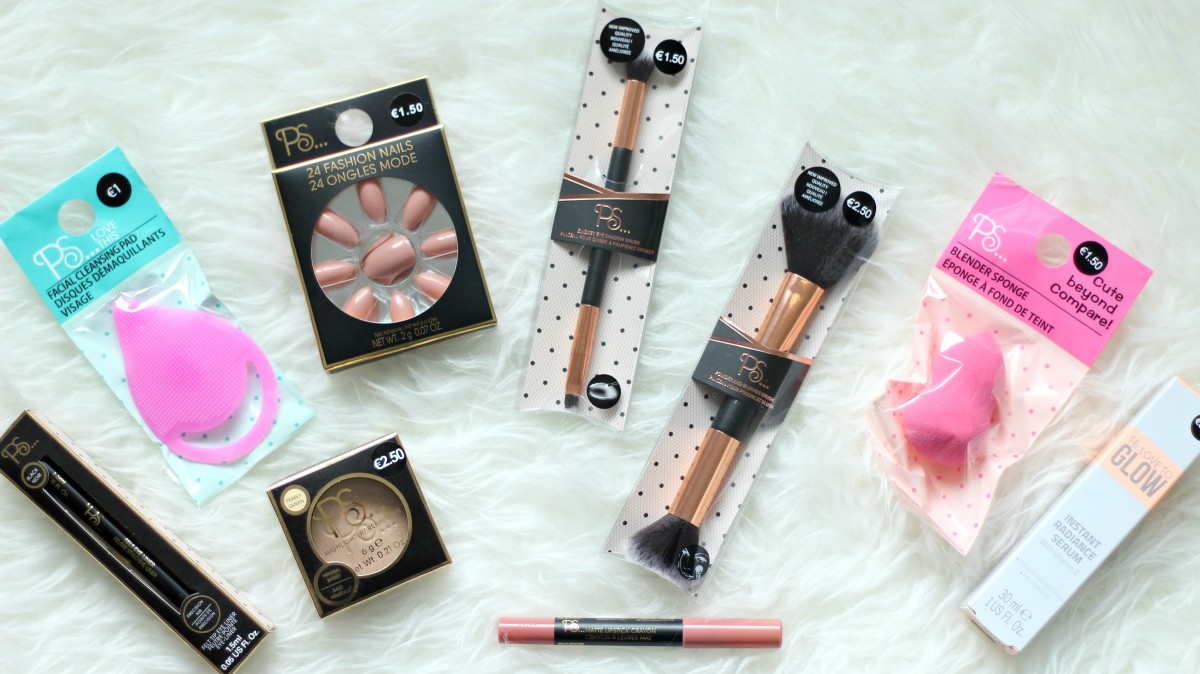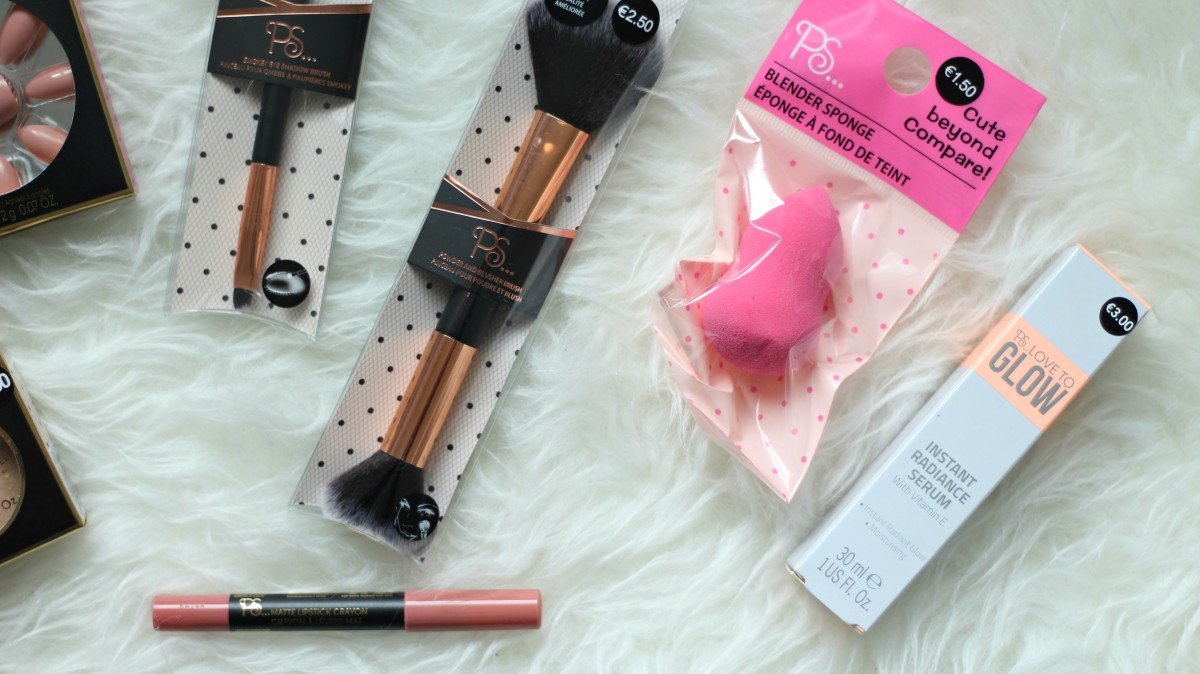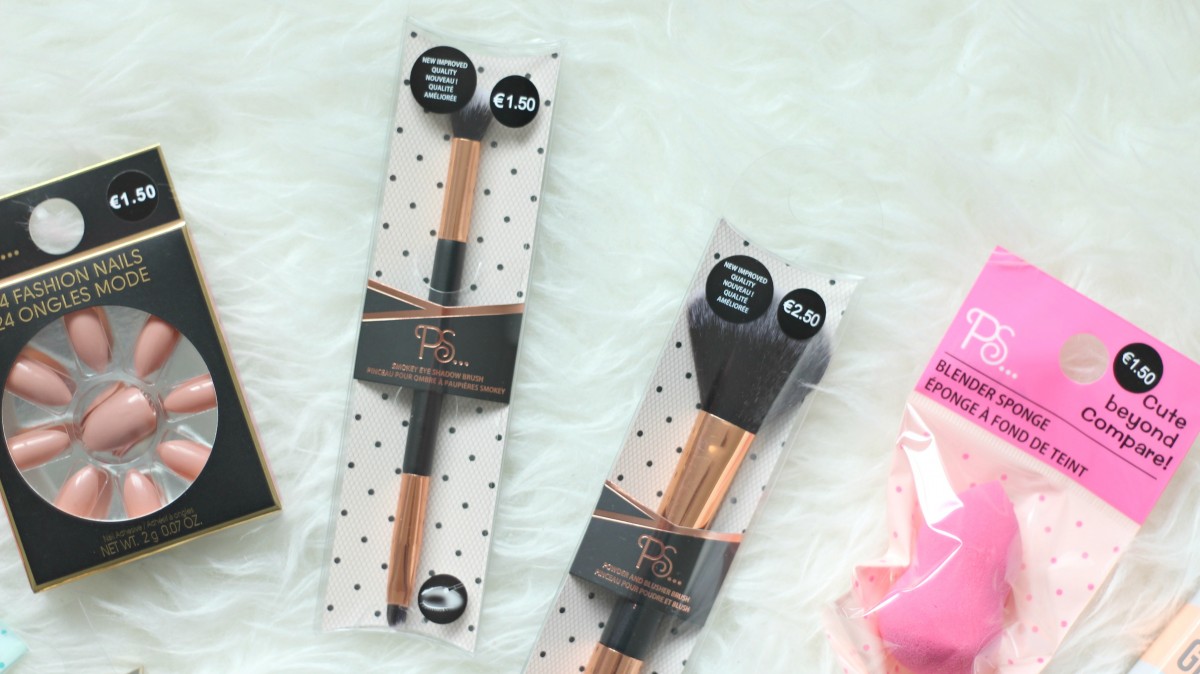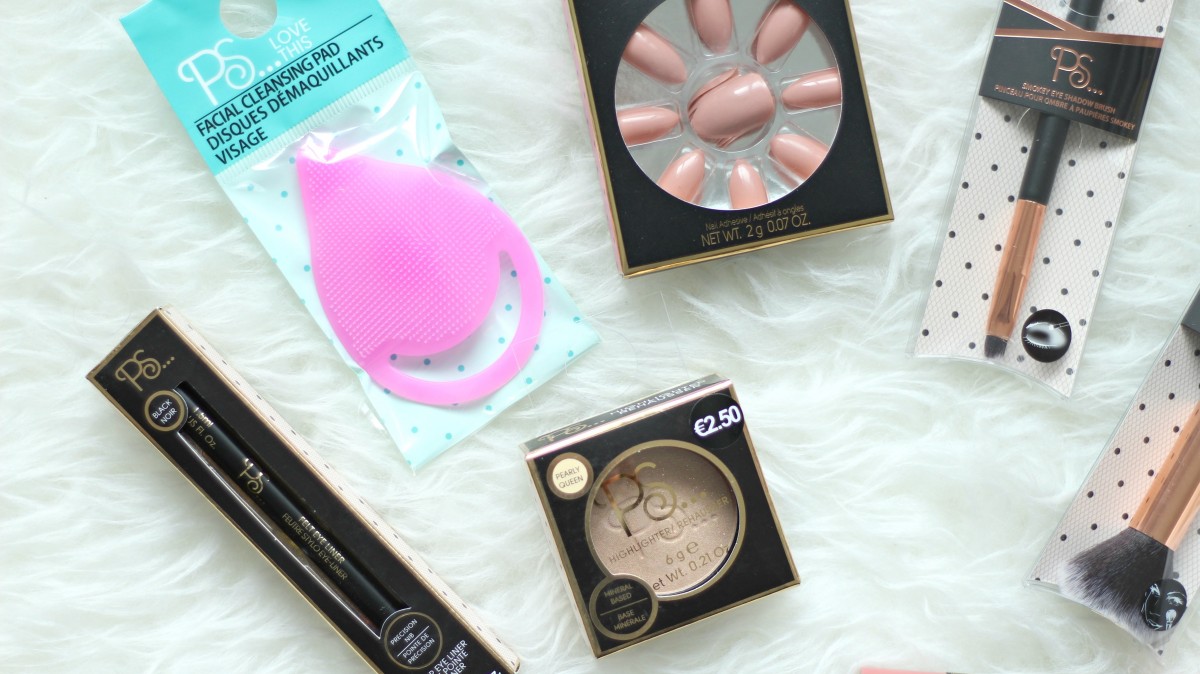 It's no secret that Penneys (Primark) have been upping their game recently. From clothes to homeware, their stuff is just gorgeous. Penneys have recently dabbled into the beauty world, and I've been drying to try some bits out.
Everything I picked up is less than €3 (!!!) and I'm very excited about it all. Here's what I got:
PS Love To Glow Instant Radiance Serum (€3) // I definitely don't need any more skincare, but for €3 I had to pick this up. I'm dying to try this out properly and see the glow that it gives the skin. The directions say to apply this to the high points of the face and blend, or mix with foundation or moisturiser for an all over glow. Unless I'm totally blind, there's no visible shimmer in this, but the description sounds similar to that of MAC Strobe Cream. There's a swatch of what this looks like below (the swatch to the right) – stay tuned for more when I've given this a proper try.
PS Blender Sponge (€1.50) // I'm a huge fan of the Real Techniques Miracle Complexion Sponge, so it'll be interesting to see how this one compares. I don't think you can go too wrong with a sponge, so this has great potential!
PS Powder and Blusher Brush (€2.50) // Firstly – how beautiful is the rose gold packaging of the brushes? That for me was reason enough to buy them. I picked this one up as the larger brush looks like it could be good for highlighting with its fan and flat shape. The smaller end looks ideal for setting powder under the eyes and even for contouring as it is quite flat. The bristles are super soft, too.
PS Smokey Eye Shadow Brush (€1.50) // There's an angled end and fluffy end to this brush. The angled end would be perfect for smudging eyeshadow along the lash line and the fluffy end for blending. I like using fluffy brushes like this to blend in concealer, so that's probably what I'll use it for.
PS Fashion Nails (€1.50) // These don't have a shade name on them, but they're a pinky-nude. I really like the shape of these, and for €1.50 you can't go wrong! I've heard that the glue that comes with Penneys nails isn't great, so I'll be using my own nail glue for these.
PS Facial Cleansing Pad (€1) // I think this would be way too harsh to use on your face (it's a plastic/silicone material), but it would be perfect for cleaning makeup brushes. I usually use the back of my hand, but the little bristles in this would be perfect to rub brushes against and give them a good clean. I'll be washing my brushes tonight, for sure!
PS Felt Eye Liner (€2) // I'm a total novice at liquid liner, so it'll be interesting to see how I get on with this one! As the name says, it has a felt tip applicator, which is quite thin. It has pretty good colour payoff (see the swatch below) and lasting power (it's still on my hand hours after swatching). It dries in pretty quickly too, which is always good!
PS Highlighter in Pearly Queen (€2.50) // The beauty world's obsession with highlighters is pretty strong at the minute, so I said I'd give this one a go for research 😉 From the swatch below, I found that the formula was very powdery and not very pigmented. I had to really work in the product to get the colour payoff below, and found it very talcum powder-like. Saying that, the colour is gorgeous. The verdict is still out on this one.
PS Matte Lipstick Crayon in Nude (€2.50) // Matte and nude – two of the most popular lip combinations right now. I'm quite impressed at the formula and pigmentation of this (see swatch below). It's really creamy and glides on with ease. The colour is gorgeous, too. I'm not sure how long lasting or moisturising it would be, however, as it wipes away very easily on my hand. I'll give this a go for a few days and let you know! Even if it isn't that long lasting, it's a handy product to keep in your handbag.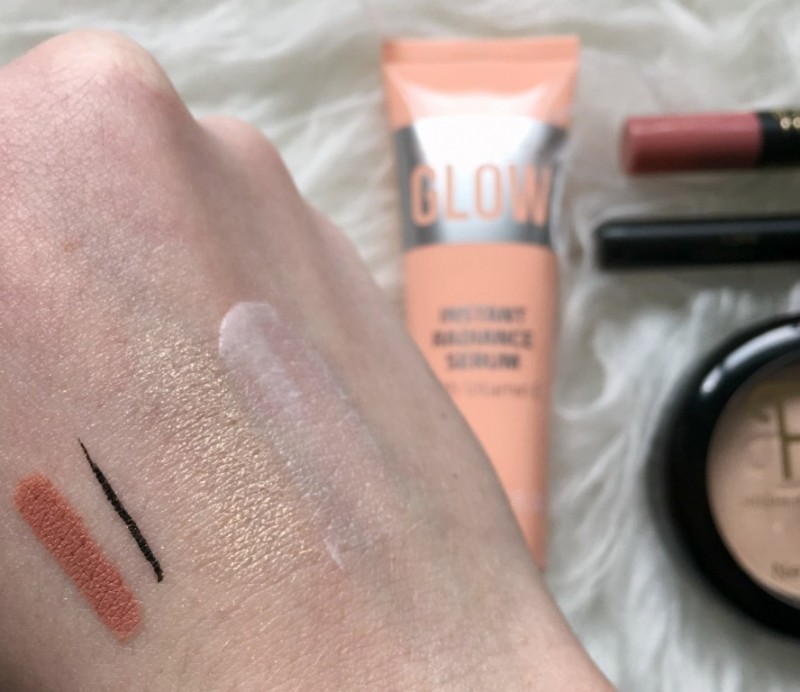 So far, so good with the Penneys range. I'll keep you updated with how I get on with these as I go along – I've a feeling there are gonna be some favourites among these! I'll definitely be keeping an eye in Penneys and seeing what they're getting in stock.
Have you ever tried any beauty products from Penneys? What's the verdict?