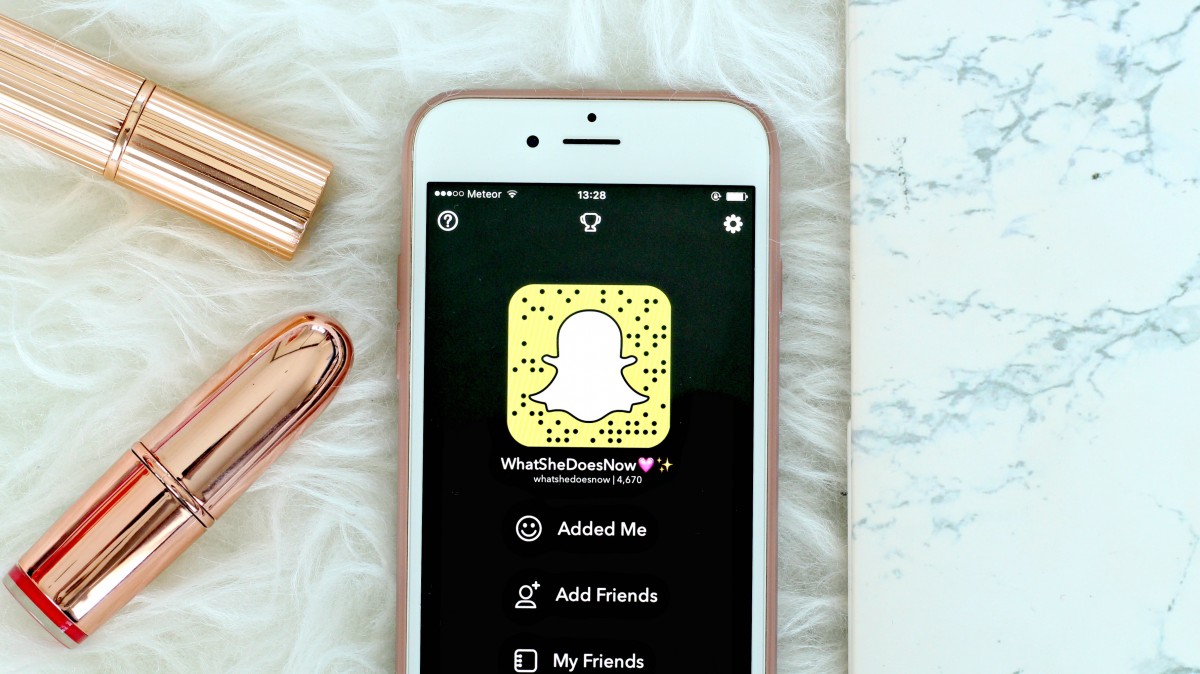 Long time (9 days), no blog post – oops. My mini break was totally unintentional, so I had nothing prepared to go up when things got busy this week. On Monday I started an internship with the Irish Independent (eek!), where I'll be working for the next two months. I'll mostly be doing style and entertainment (my dream), and I'm absolutely loving it so far. So when I started on Monday, I didn't realise how little time and energy I would have for prepping blog content – hence the lack of posts.
Don't fear, whatshedoesnow.com isn't going to go quiet for two months. I spent this morning taking photos and planning posts to go up, so I'll be organised from here on in!
I'm sorry for going quiet for a few days, but this is where Snapchat comes in. No matter how tired or busy I am, I always still use Snapchat. It literally takes seconds and I can snap away all day long. It's my most active form of social media, and my favourite one too.
My snapcode is above and on the sidebar of this page, and my username is whatshedoesnow. So if you haven't added me already, here's why you should 😉
I snap every day – No matter what I'm doing, I always manage to snap even a little bit. Somedays my story might only be a few seconds long, others it can go on for 5 minutes. Whether I'm in work, at home or out and about, there's always something to upload!
Things get more personal – Snapchat allows you to really show how you look and how you're feeling, with very little effort. I love having the occasional makeup-free, dressing gown-wearing Snapchat chats, saying what's going on and how I'm feeling. I try to be as honest and transparent as I can without seeming moany, to show that it's not always all sunshine and roses.
I show what goes on behind the scenes – What might look like a pretty photo on my blog started out as a carefully positioned product on an IKEA furry mat in the middle of my my bed, stuck down to my marble laptop cover with blu tack. I snap what photos I'm taking, how I set up when I'm filming YouTube videos, and other blog tips. I nearly always share what video I'm filming before it goes up, and let you know when videos and posts have gone live.
I share what I'm loving – If there's a certain lipstick, cookie or jacket I'm loving, I put it on Snapchat. I love snapping what products I'm using and other random bits that I'm enjoying. I often post mini hauls of things I've picked up, too.
I take sneaky snaps of my boyfriend – The poor fella. He's always on edge incase I'm secretly videoing him. It's usually pretty funny, and I think he kinda likes it. (Not that he'd admit it).
Spread the positivity – Just like I do on my blog, I try to spread positivity and good vibes on my Snapchat. I love posting inspirational quotes and different things I do to improve my mood and attitude.
If you haven't got Snapchat already, you should! I can't rave about it enough! It's my favourite form of social media because there's very little you can filter, and you really see things as they are. It's so easy to use, and doesn't require any fluff or faffing about. It's also a great way to get chatting to other bloggers and see what's going on in people's lives!
Some of my favourite snappers are roisinscanlan, nirinaxx, aimeemoriarty, bloggerclarewth, maryroche2, laurasviews, viviannamakeup and lilypebbles!
Who are your favourites to follow on Snapchat?