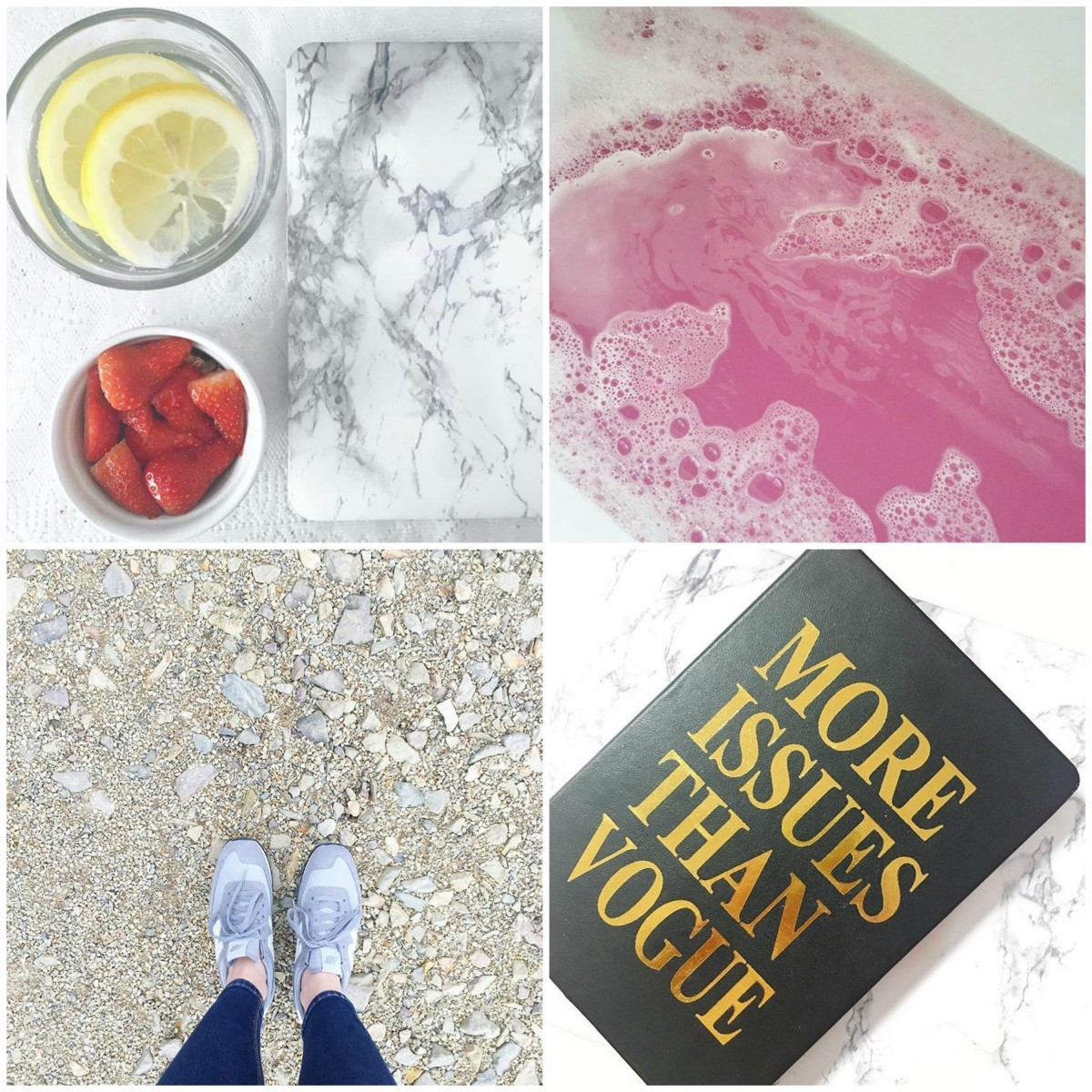 May is gonna be a crazy month. There will be so much going on over the next few weeks (including an internship and preparation for my 21st!!), that I'm going to be pretty much on-the-go 24/7, and I can't wait!
For the past five months I've been following Marissa's YearOfYou journey on YouTube, and have found it really inspiring and motivating. I recently watched her 5 Tips for Self Love video and it really got me thinking. I pride myself on being a really positive, sunny-side-up kinda gal, but recently I haven't been like that so much.
With such a big few months ahead of me, I really want to get back to being in the super positive mindset that I once was and, ultimately, be the best me I can be.
Here's some of the steps I'm going to be taking to get there. Who's with me?
Get back exercising – Thanks to my new car, I'll take any excuse to drive anywhere. This is great when I'm cruising around listening to Taylor Swift, but not so much when I realised that I'm not doing a whole lot of exercise. I enjoy working out for the benefits it has for my mind and my mood more than anything else, so I'm determined to get back on track. I'll start slow and steady with a few runs here or there, and then hopefully get back into doing HIIT classes during the summer.
Try new things – Meditation and yoga are two things I've always wanted to do, so I'm finally going to give them a go this month. I think sitting down to just breathe, without any distractions, is something a lot of us could benefit from. Considering I'm always either on my laptop or phone, this will be a challenge, but I'm excited to see how it goes. Writing my positivity lists every day is something I really want to focus on, too.
Don't be so hard on myself – Sometimes I take being my own worst enemy to a whole new level. I can be really tough on myself and fail to see things for how they really are. It's like the opposite of rose-tinted glasses – instead of seeing things for better, I see them for worse. Hopefully exercising and some mindfulness will really help with this, as well as just stepping outside of my head sometimes and looking at things logically.
Be selfish with my time – I can be a divil for not spending time on myself. I'm always thinking of what I "should" be doing when I'm relaxing, instead enjoying the moment. I very rarely set aside a lot of time to do something just for me. Once in a while, if I want to get my hair or nails done, or spend the day in bed watching YouTube videos, then I'm gonna do it. And I'm going to enjoy every single second.
Stop comparing – It's true what they say; comparison is the thief of joy. It's so easy for us to compare ourselves to others, but all it ever does is make us feel terrible and like we're not good enough. I'm going to keep reminding myself that everyone is on a different journey, and not to compare my page 5 to someone else's page 100.
I think everybody could do with a little extra self-love. It isn't easy, but it's one of the most valuable and important things we can do for ourselves.
Hopefully some of these steps might inspire you in how you can improve your self love. I'll keep you updated with how I get on with some positivity themed posts over the next few weeks. Until then, be sure to check my happiness section.
What do you do to improve your self love?