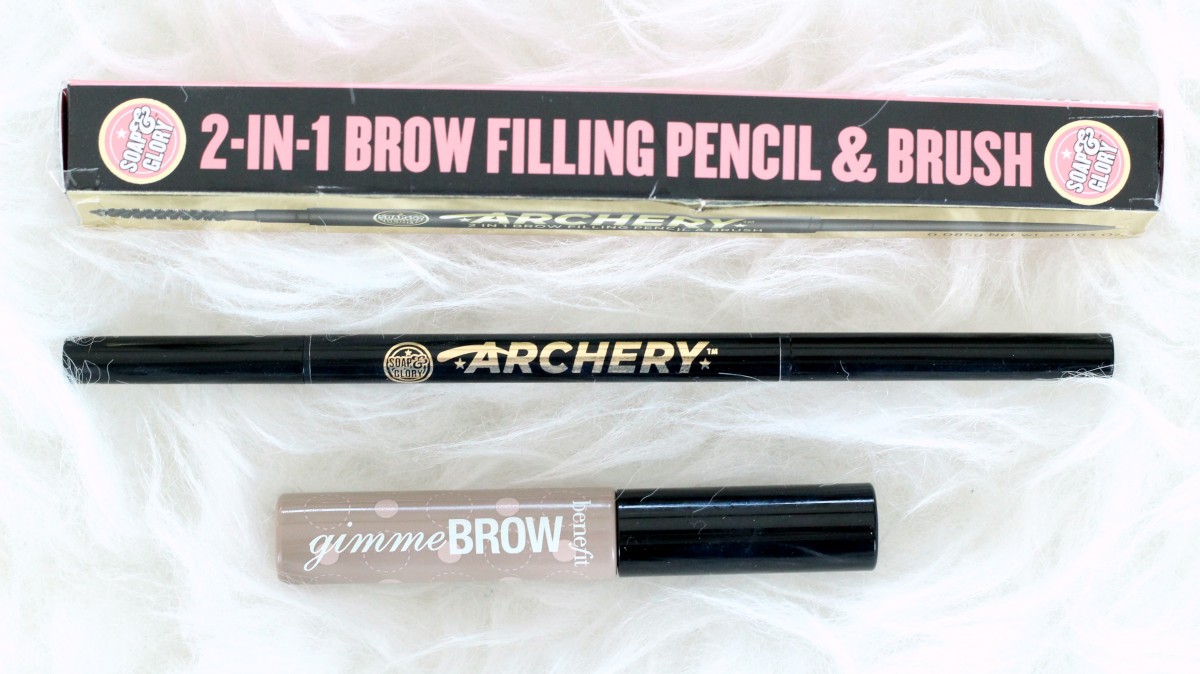 It ain't easy trying to fill in your eyebrows when they're naturally thin and fair. Without makeup, my eyebrows are almost non-existent. I really don't like spending ages on my brows in the morning (I'd rather stay in bed, thanks), but I don't want to sacrifice on how they look. I've finally come up with a brow routine that takes less than five minutes to do, but still looks pretty good (if I may say so myself).
Here's what I do:
Step 1 // Soap & Glory Archery Brow Pencil – This pencil is one of my favourite products of all time, and I don't say that lightly. It's a perfect dupe for the Anastasia Beverly Hills Brow Wiz, but costs a faction of the price. I use the shade Blondeshell and it's a perfect match. It has a spoolie at one end and a pencil at the other (see picture below). I brush my brows through with the spoolie to get them in shape, and then use the pencil to fill them out. The nib on the pencil is tiny, so it's perfect for recreating brow hairs. It gives good colour payoff and doesn't smudge throughout the day. This pencil makes filling in your brows so easy, I can't recommend it enough.
Step 2 // Benefit Gimme Brow* – I'd never tried Gimme Brow until a few months ago, but it was always on my list of products to try. I feel like my brow-game is complete ever since I started using this. I use it instead of a clear gel, as it works as a 2-in-1 for coating brow hairs and keeping them in place. I use the shade light/medium. The tiny brush (see below) grabs every single hair and adds fibres to it, adding thickness and volume to my eyebrows which, trust me, I need. Saying that, if you have naturally thick brows but want to add something extra to them, this is a great grab-and-go product. It's not enough on it's own for me, but paired with the Archery Brow Pencil it's perfect.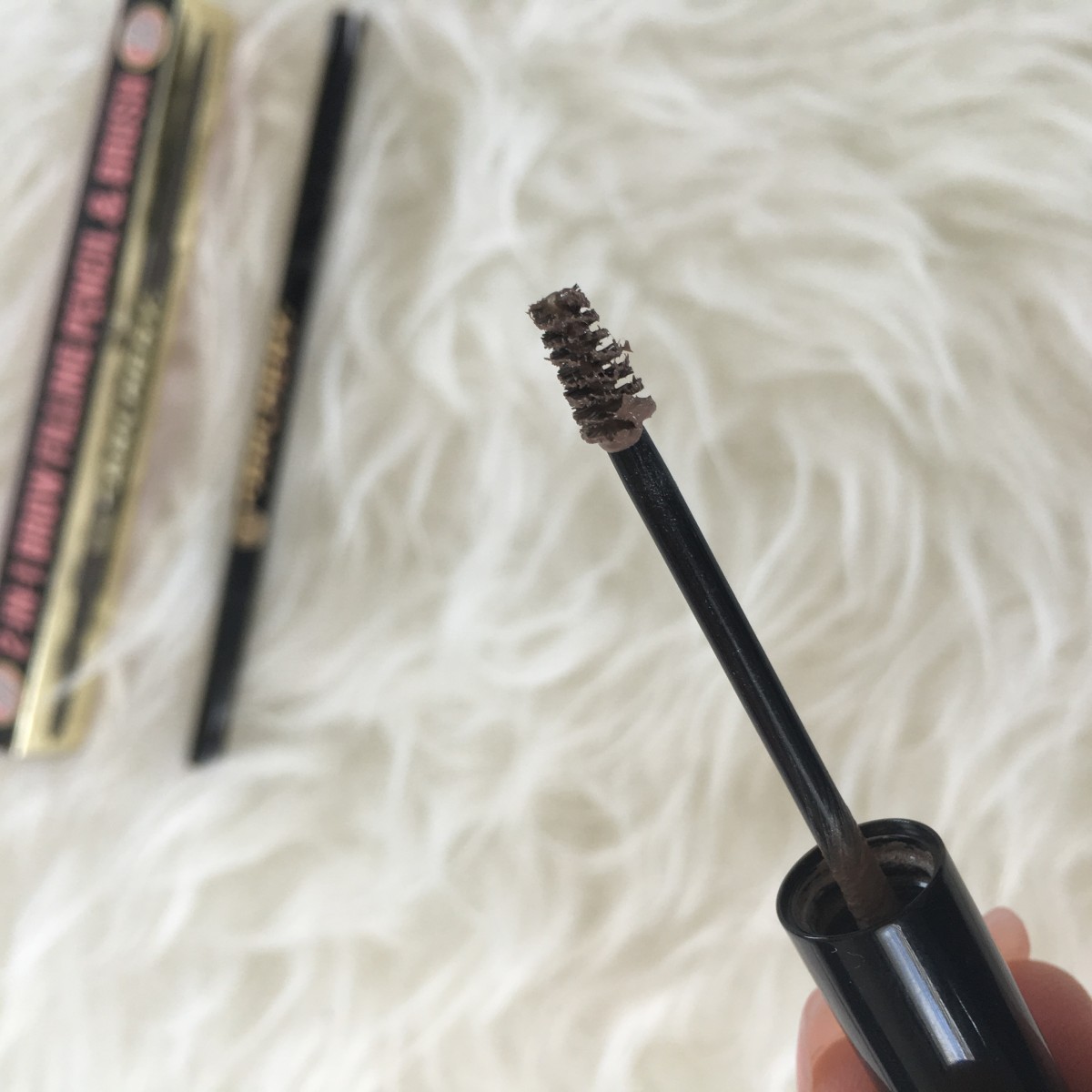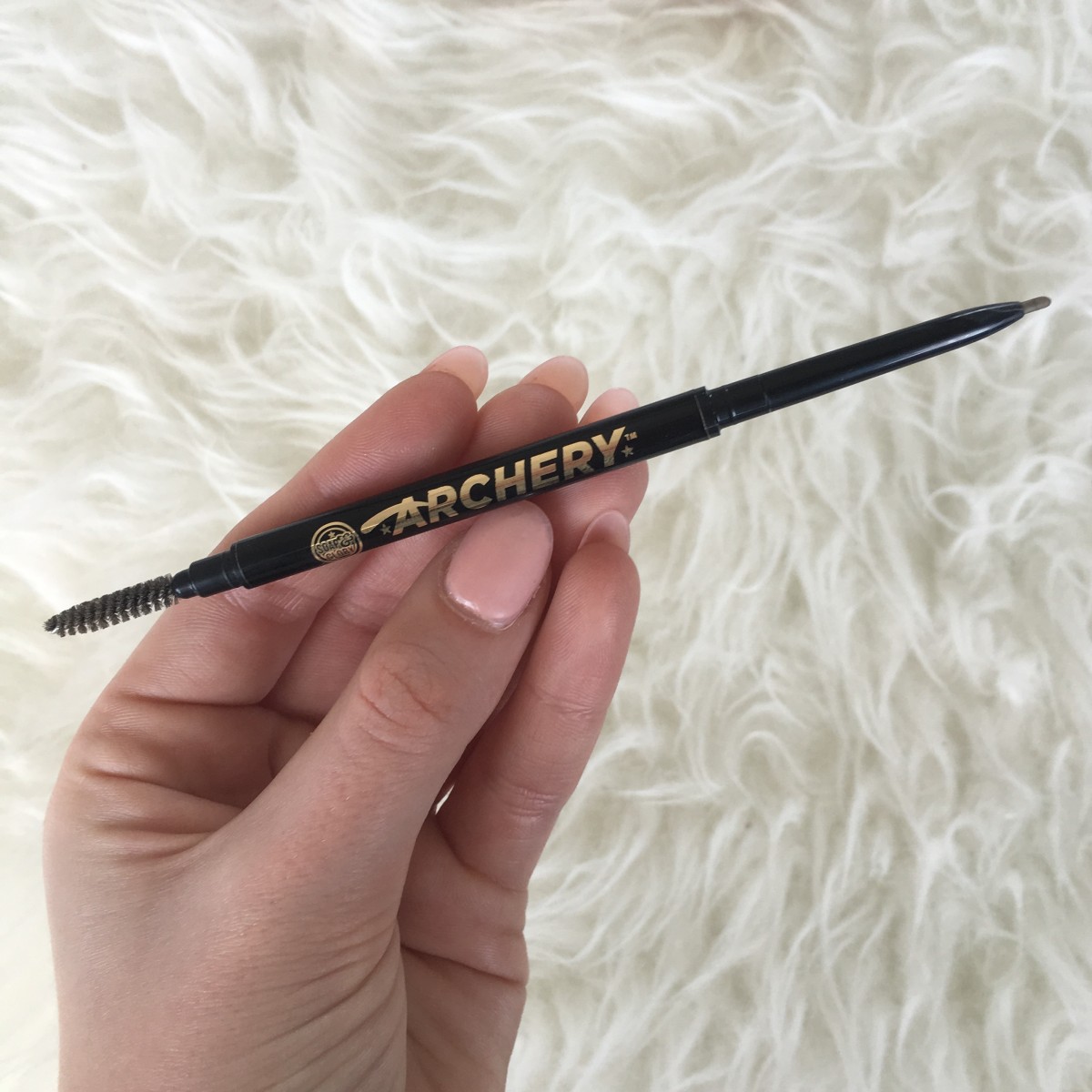 And voila, easy-peasy brows that require no crazy technique and not a lot of time!