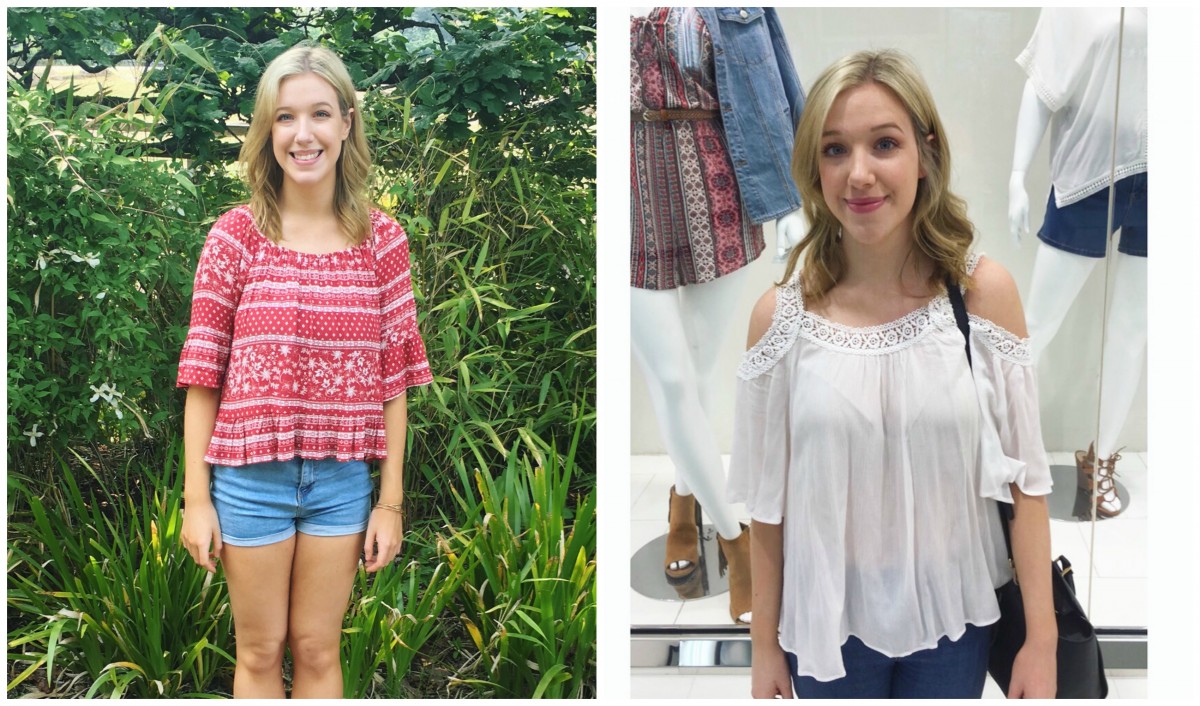 I've had long hair for a veeery long time. Ever since being a toddler with hair that resembled that of Mushroom Head and trying to look like Nicole Richie circa 2005, I vowed never to get the chop again.
My hair is naturally thin, so I opted for clip-in extensions for a few years. After a while I then got Great Lengths and Gold Fever extensions in and out without a break for three and a half years. I loved my extensions (and my long hair), but the cost and upkeep of the extensions became a bit much a few months ago.
My long hair had become part of my identity, and it wasn't good.
I had no idea what my natural hair looked like and decided it was time to give it a break, plus there was hair shedding everywhere. Although the extensions never damaged my hair, having something glued to tiny pieces of hair for up to six months repeatedly couldn't be good.
So, just before my 21st I decided I was going to get the extensions out for good. I decided to embrace my natural hair, no matter how it looked and get it cut short. And guess what? I love it.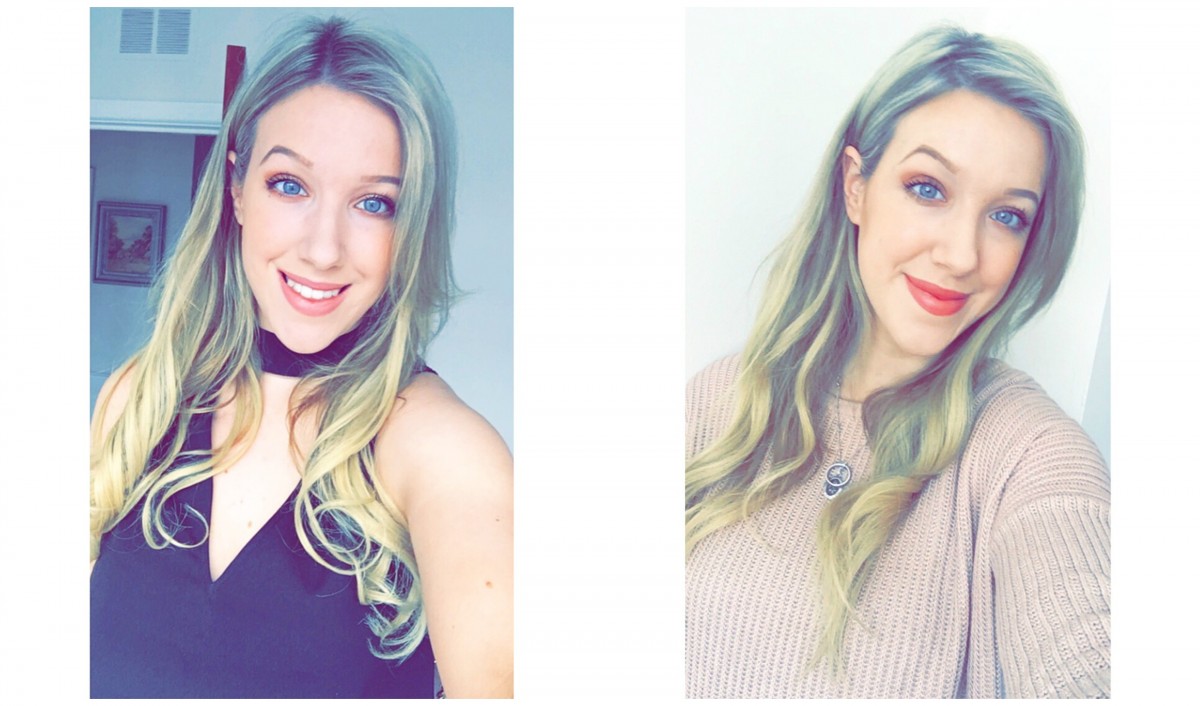 I went to Hessions in Drumcondra (not sponsored, btw – just truly amazing service) and put all of my faith in the hair stylists. It took over five hours to remove my extensions, put a treatment in my hair, do a full head of highlights, get a wash and blow dry and then cut my hair. Talk about a lot of work.
When it came to the cut, I was terrified. I was convinced that without the extensions, my hair would be like Gollum's from Lord of the Rings. I asked the hair stylist to cut my hair to its thickest point, which was above my shoulders. Go hard or go home – that's what I say.
So we cut, blow-dried and curled my hair, and the result was better than I could have ever imagined. It's a long bob (lob, if you will) and it's a breath of fresh (h)air.
I'm no stranger to leaving the hairdressers in tears, but this time I was delighted with what I left with.
I haven't had short hair in nearly ten years and have worn extensions in some form for nearly ten years, but for the first time I can honestly say that I'm happy with how my natural hair looks.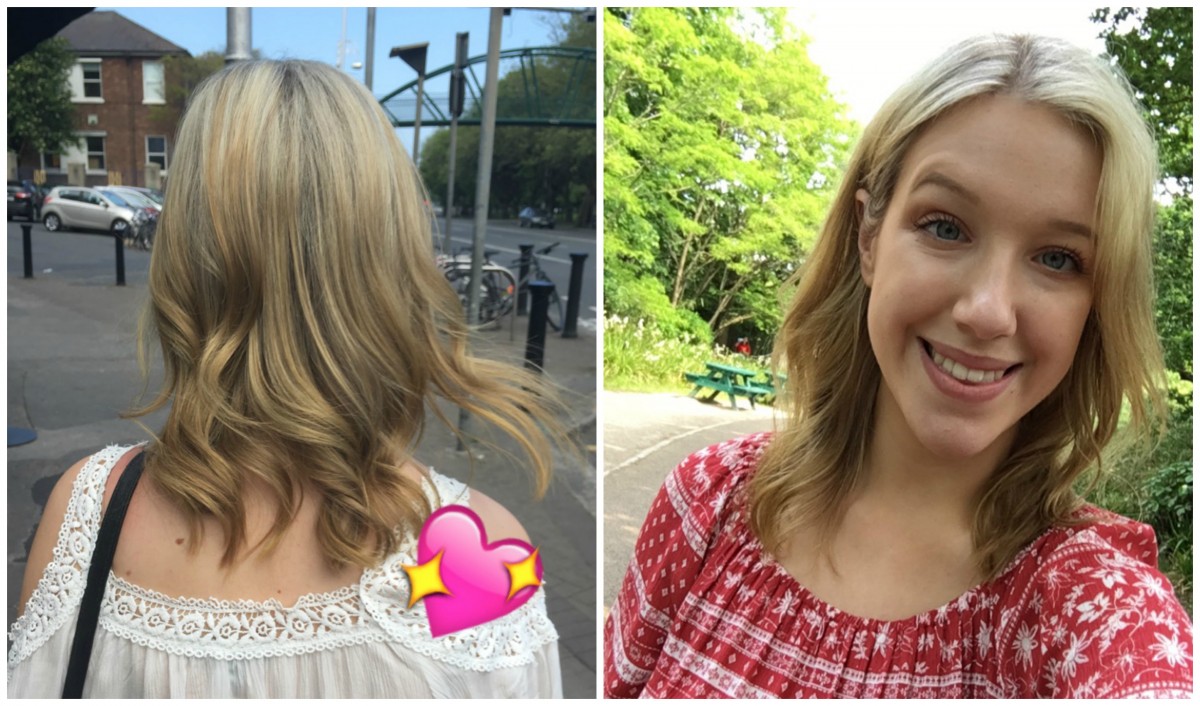 It's thicker than I thought, showing that the extensions didn't damage it, and it looks decent without any styling. It's low-maintenance and has made me believe that my hair is fine just the way it is.
I still have my clip-ins for nights out, but I've only worn them once (for my 21st) since getting the chop. I love all of the different ways I can style my hair, how quickly dries and honestly, it feels good to have a change. My own personal style has changed a little, too.
I've really stepped out of my comfort zone as for so long my (false) hair was one of the main things that gave me confidence. Now it's my own hair (that I grew myself!), and I'm pretty proud of how far we've come.
So, if you're thinking of going for a big hair change – I'd say go for it. It makes so much more of a difference than you'd think. And as they say, it'll always grow back…or you can get clip-ins 😉