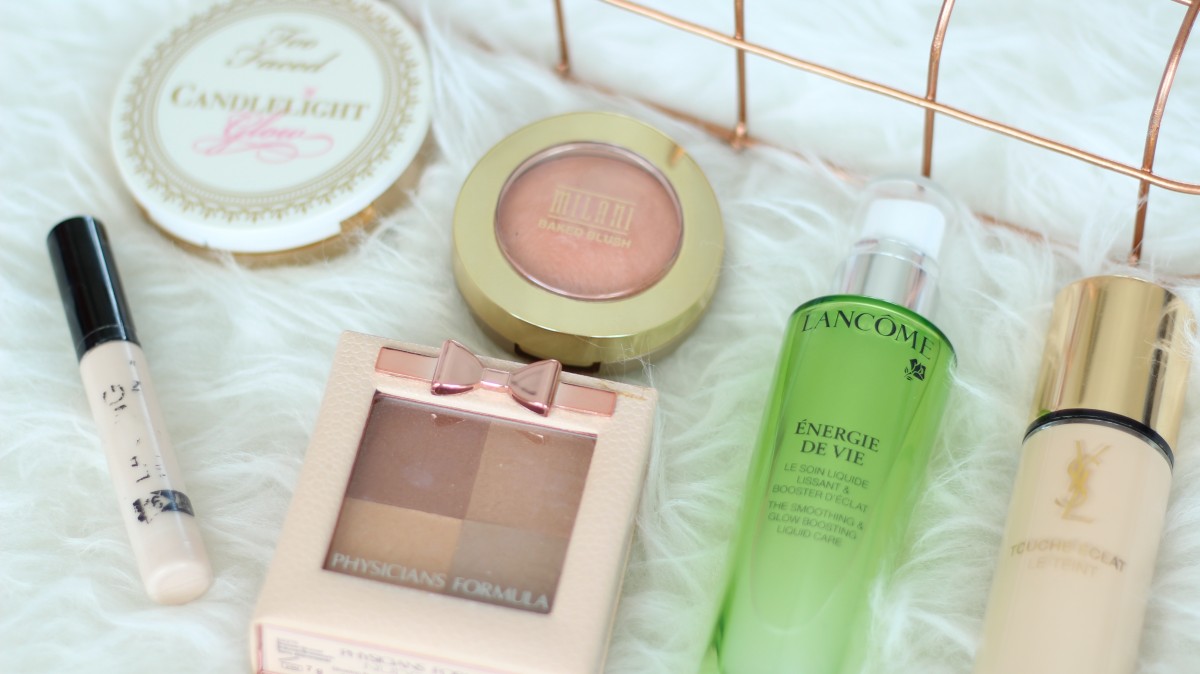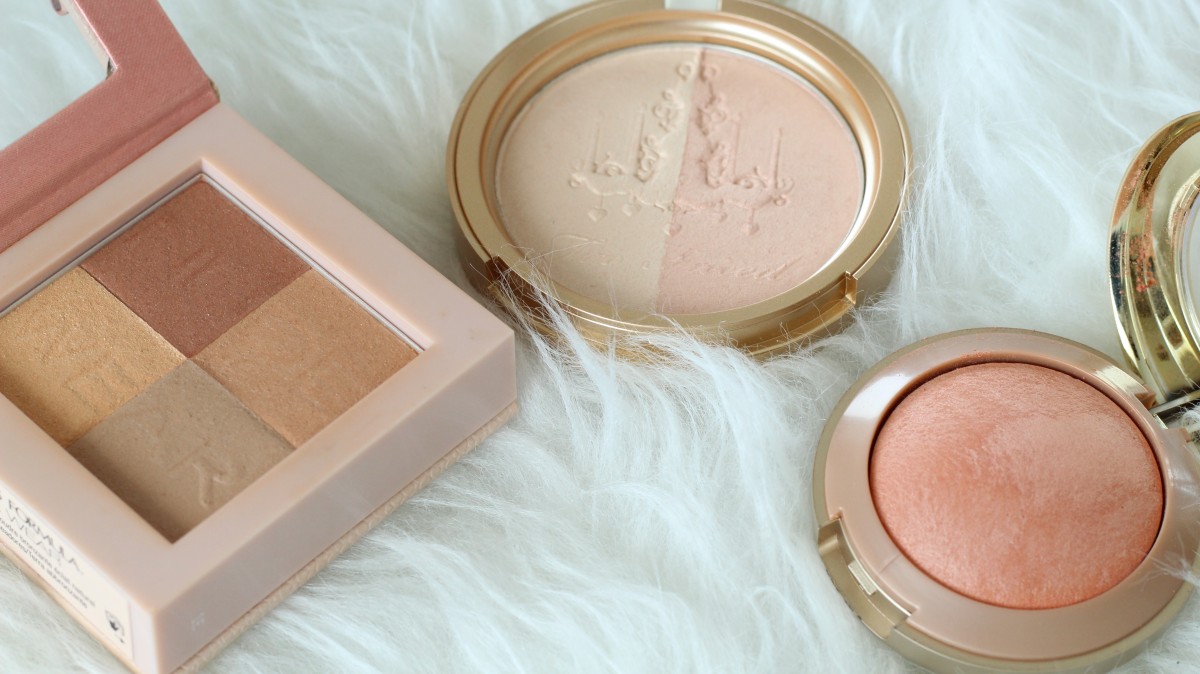 When it comes to summer makeup, I like to keep things simple, fresh and glowy. I don't go too heavy with my base and prefer something more natural that still has good coverage.
Here are my everyday summer base essentials:
SPF – Not gonna lie, I forgot to photograph my SPF. Because the moisturiser and foundation don't contain sunscreen, I go the extra step and put Kiehl's Ultra Light Daily UV Defense SPF 50. As the name says, the formula isn't thick or creamy, meaning it works well under foundation. I just put a very thin layer on – it's all you need.
Moisturiser – I'm so obsessed with the Lancome Energie de Vie Liquid Moisturiser*. It's really light and sinks into the skin within seconds, leaving no residue or shininess. It also gives a nice natural glow to the skin throughout the day.
Foundation –  I wrote a whole review of this foundation, so I won't go into detail. In short, YSL Le Teint Touche Eclat Foundation* gives flawless coverage while being glowy and illuminating. Love.
Concealer – All year long I always use Collection Lasting Perfection Concealer. It's cheap as chips and works like a dream at covering under-eye circles and blemishes.
Bronzer – I skip powder for daytime makeup and move straight onto bronzer. Physicians Formula Nude Wear Glowing Nude Bronzer* isn't totally matte and has the slightest bit of shimmer in it, meaning it's perfect for a natural makeup look. I mix all four of the colours together and swirl the brush around the perimeters of my face and along my cheekbones to give some colour and definition.
Blusher – Milani Baked Blush in Luminoso is the only blush I've used for about three months. It's such a pretty pink/coral/gold colour and really livens up my face at 6:30am when I'm getting up for work.
Highlight – There's something about the combination of the two shades in the Too Faced Candlelight Glow Highlighting Power Duo in Warm Glow* that I love. The pink tones give a lovely warm highlight without being too stark.
What are your summer base essentials?