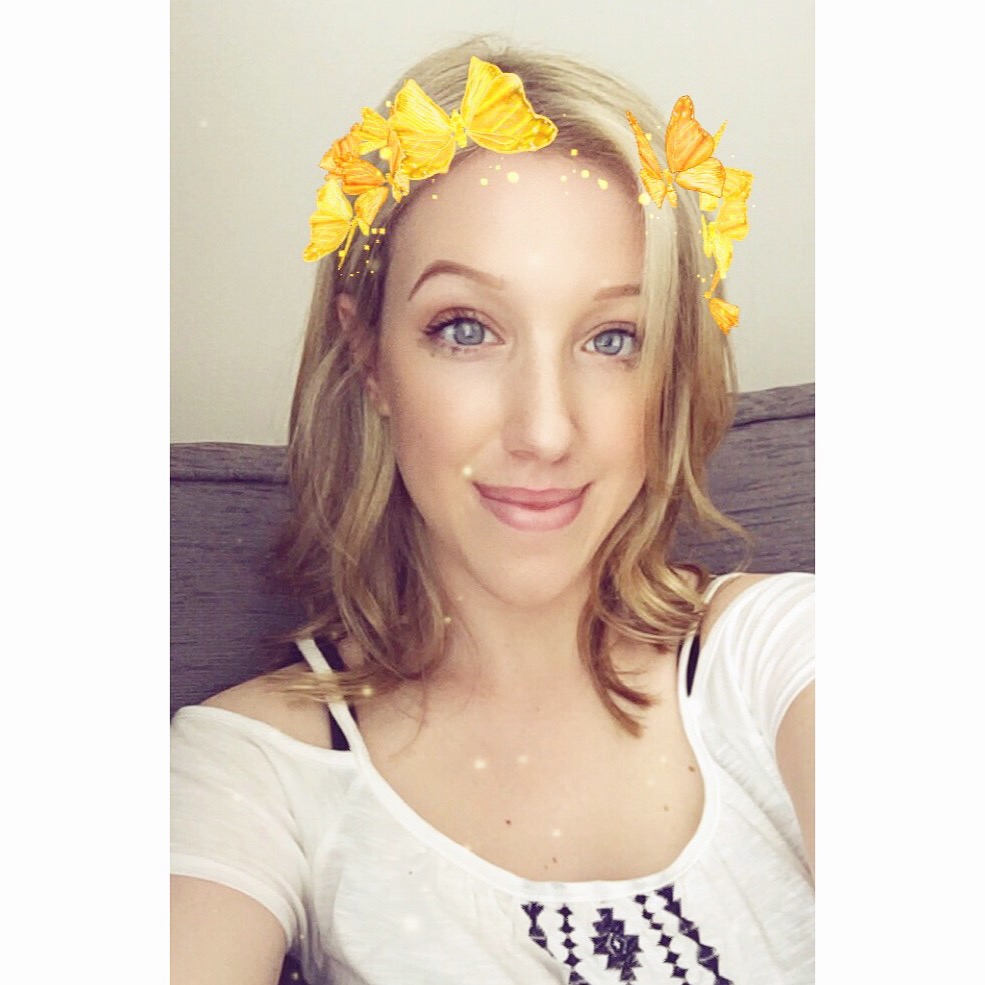 I could write an entire book about my hair – and that's not an exaggeration. I've been blonde most of my life (except for that one time I dyed my hair darker – never again), but have found it such a struggle to upkeep.
I was born with blonde hair, but it has gotten darker through the years and now is naturally a dark blonde/very light brown shade. As a result of that, I've spent the last eight years trying to keep it blonde by getting highlights.
Let me tell you, getting a good colour job when you're blonde isn't easy. Many a time have I left the hairdressers in tears because I had 1990's style cheesy blonde streaks going through my hair, paid a lot of money to see no difference in colour, left with hair highly damaged as a result of the colour and been way over-charged and taken advantage of when the job is done.
While I've become more sceptical of what salons I get my hair done in, I often leave the salon with little change left in €180, *gulps*, which I know is outrageous for a full head of highlights and a trim.
So when I was invited to Salon 15 to get my colour done, I was very excited to see the super reasonable prices and plenty of photos of blonde hair on their Facebook and Instagram. That's how I always judge wherever I get my hair done – how do other people with blonde hair who have been to the salon look?
Luckily for me, Laurie, the salon owner who did my hair, has gorgeous blonde hair – so I knew straight away I was in good hands.
My hair had gone slightly off colour since I got it done nearly two months ago and my roots were ridiculous, so Laurie had her work cut out for her. On top of that, I wanted to go brighter and more blonde.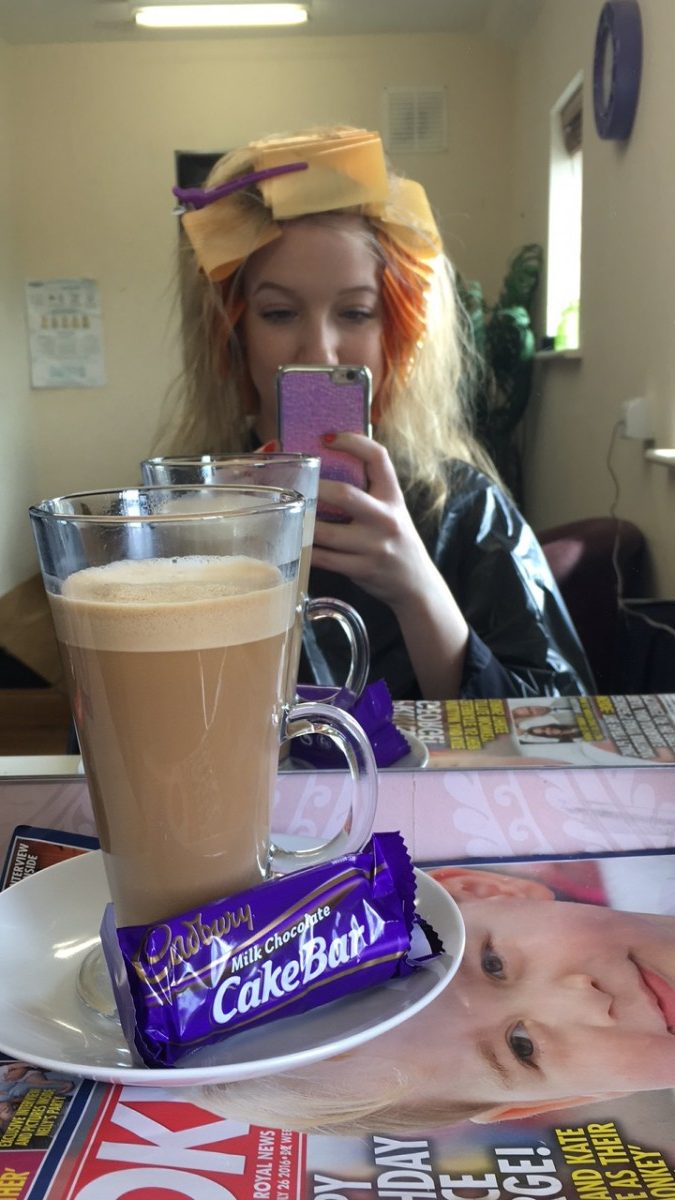 After chatting about what I wanted to get done, Laurie decided it was best to put a full head of highlights of different tones to lift the colour. I was given magazines, a delicious cup of coffee and some chocolate to snack on while the colour was setting in too, which I really appreciated as it's the little things that count.
When the colour was ready, I had a gorgeous head massage and nearly fell asleep while my hair was being washed. I had a lovely treatment put in as well, which left my hair super soft.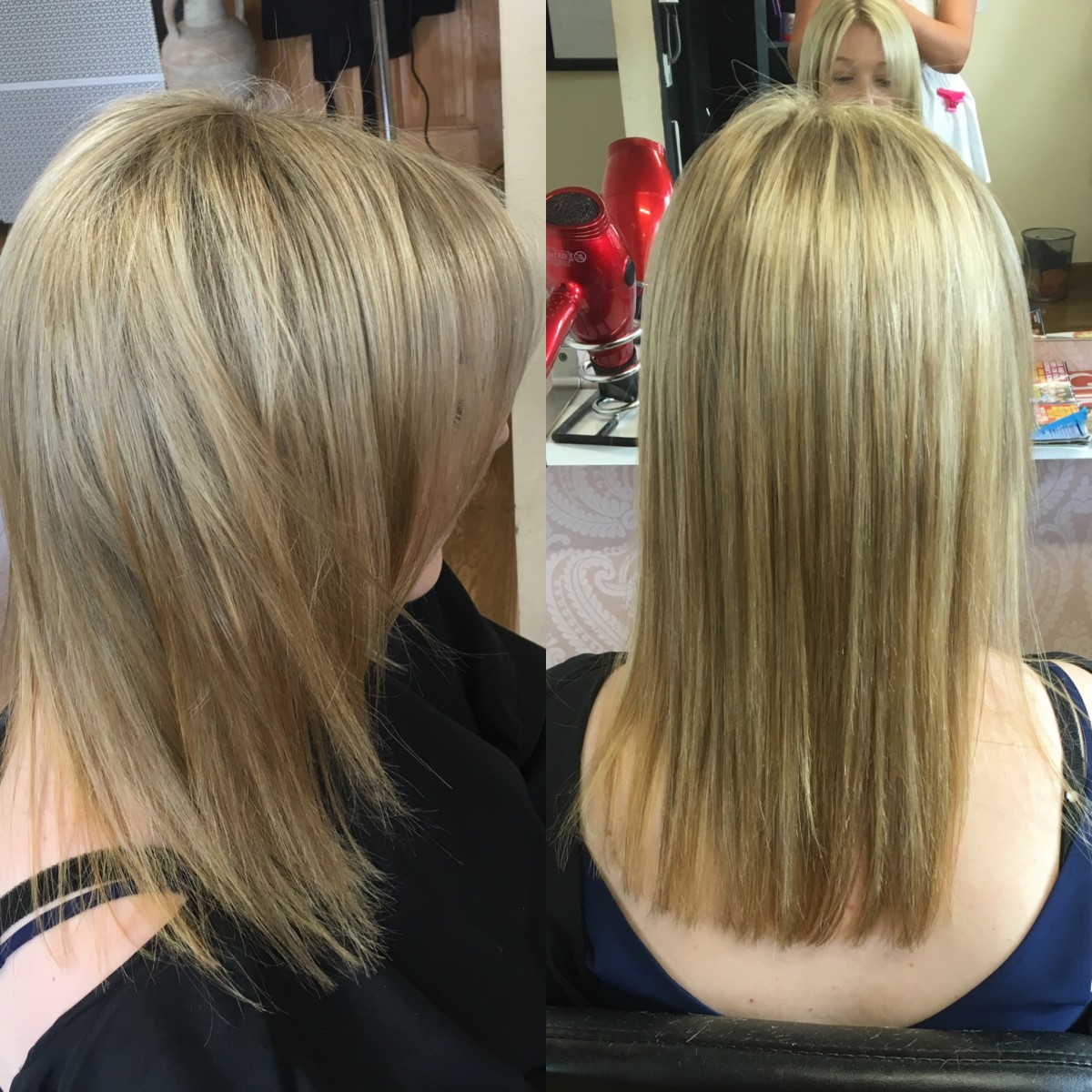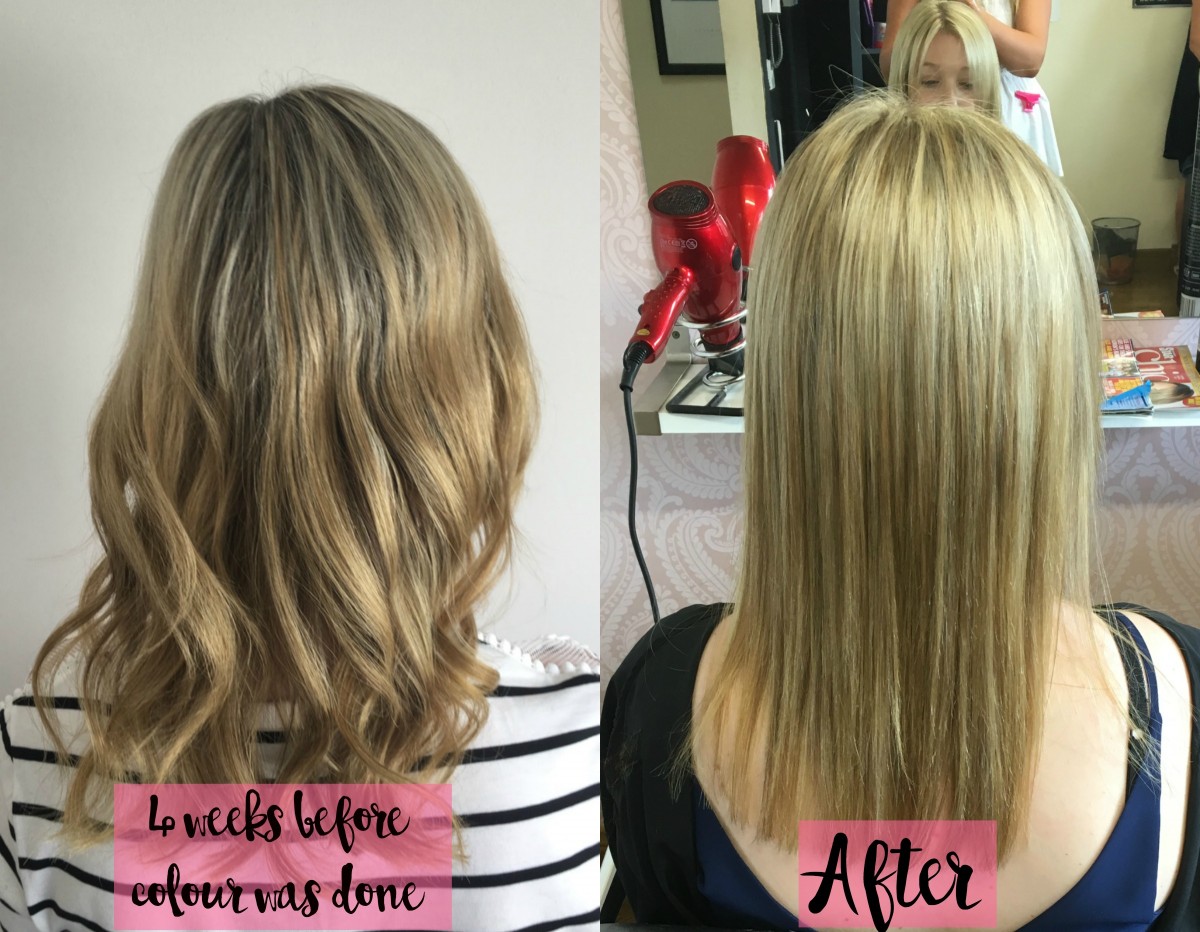 As you can see from the photos above, I was left with brighter, blonder hair with no roots or harsh lines of colour. The photo from the side reflects the colour more accurately, as there was no light coming from the back.
You can see how dark and discoloured my hair was before I got it done, and that photo was taken four weeks ago so it was even darker when I went in to the salon.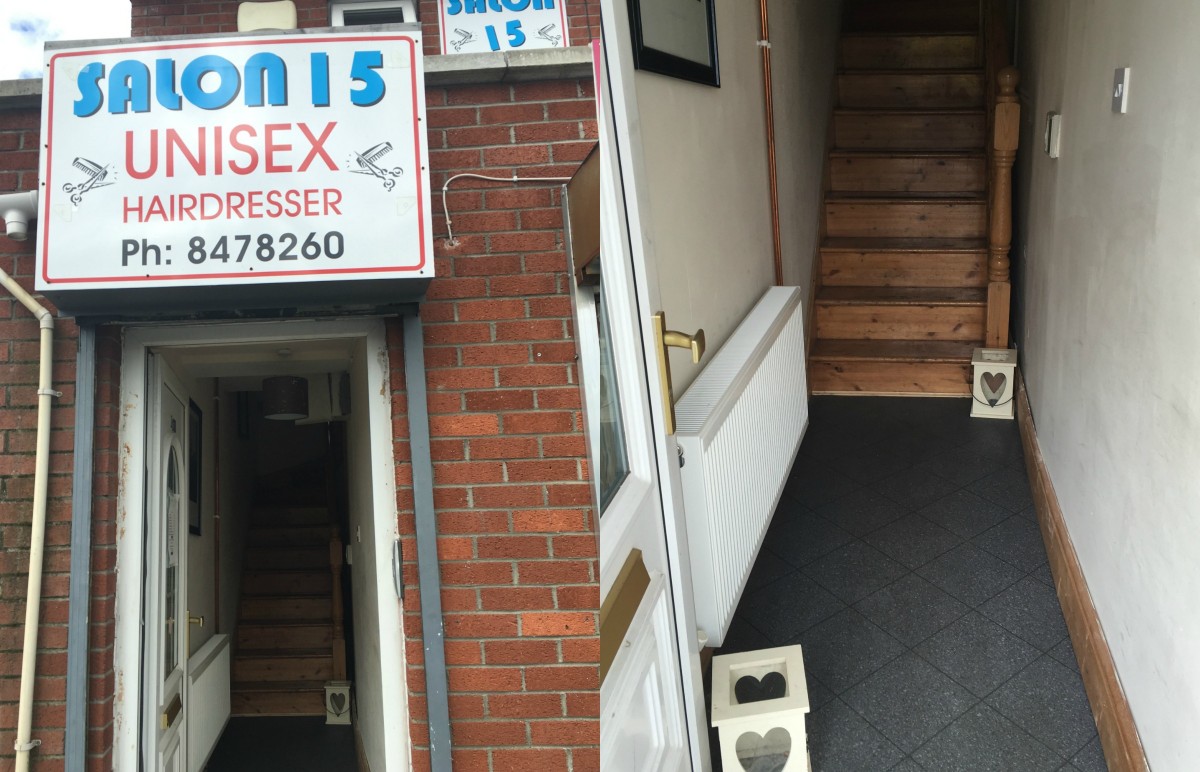 I had about half an inch cut off my hair to keep it healthy, and I honestly don't think I've ever seen my own hair (I wore extensions for years) look so good.
Despite going blonder, my hair was left without damage and the wash and blowdry lasted me four days – seriously!
To keep up the process of brightening without damaging my hair Laurie recommended going back to her before my roots grew too long again so I could go brighter without having to deal with four inches of dark colour.
If you've followed me for a while, you'll know how particular I am about my hair. It's something that I rely quite a lot on for confidence, so whenever I get it done somewhere new I'm always a bit nervous. However, this time I shouldn't have worried at all.
Laurie was so friendly and knew exactly what I wanted to get done. I felt so comfortable for the few hours I was there and couldn't have been happier leaving the salon. I really appreciate how she didn't pretend that my hair would be super bright straight away and take time, yet she still managed to lighten it by quite a few shades.
When it comes to hair, I never exaggerate – but I highly highly recommend Salon 15. It's a total hidden gem and the prices are amazing for such high quality service.
Massive thank you to Laurie for the amazing job – I'm already looking forward to coming back!
Check out the Salon 15 Facebook page and Instagram, or call 018478260.
Salon 15, 16 Kilbarron Road, Kilmore, Dublin 15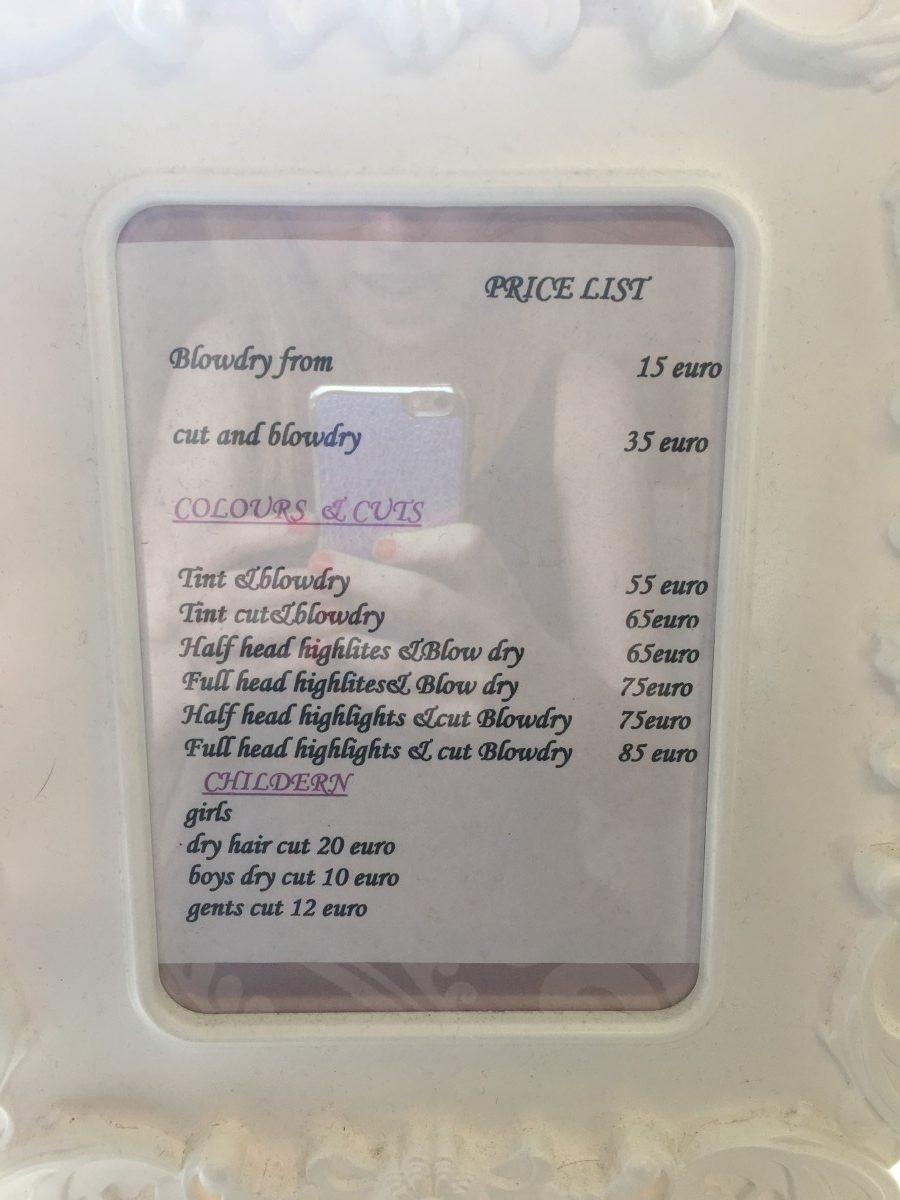 (This post wasn't sponsored or paid for, although the service was complimentary. However, I was under no obligation to write a post and as usual, my views are 100% authentic. I never joke about hair, especially. I wasn't sure whether to write this comment as I did say I was invited to the salon, but I did just to make it even more transparent.)