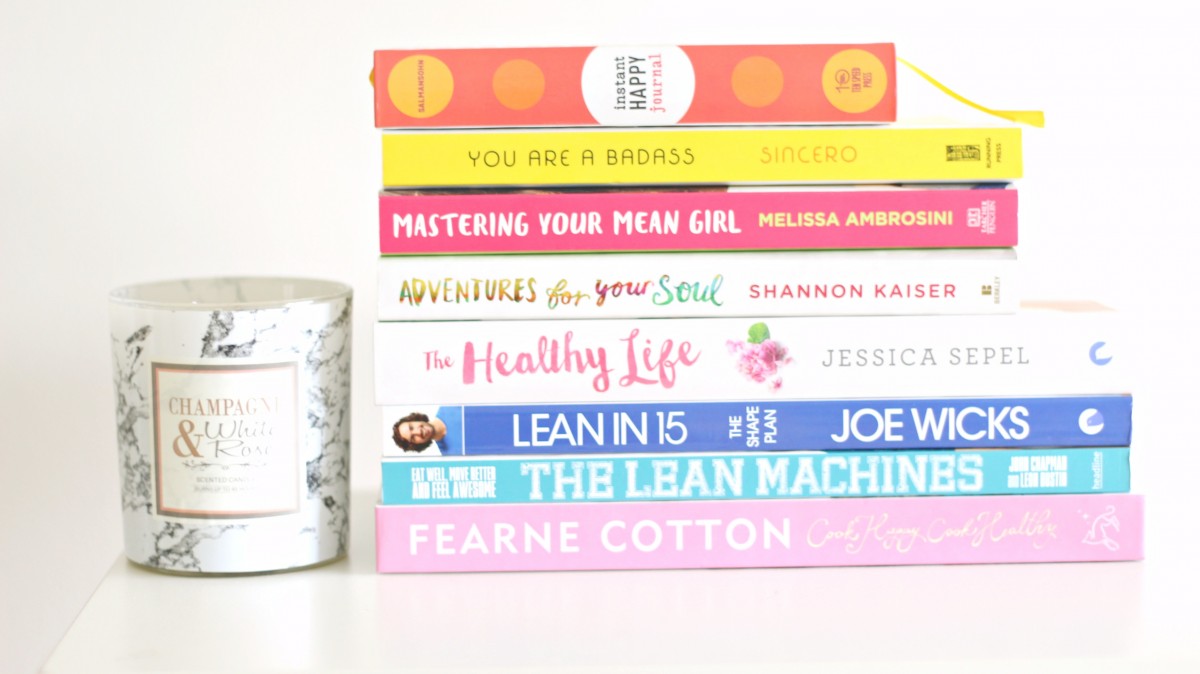 Aside from makeup and clothes, buying books online is my guilty pleasure. Amazon has my recommendations spot-on, and I just can't resist going on and having a flick through what's new once every couple of weeks. It's much better value to order books online than to buy them in store, from either the Book Depository or Amazon, although delivery to Ireland tends to take about one week.
Positivity books and cookbooks have been my genres of interest over the past couple of months, so here are the books I've picked up from my last two hauls, as well as mini reviews:
Instant Happy Journal by Karen Salmansohn // I haven't used this book as much as I would like to, but I really love the idea of it. There are 365 pages (one for each day of the year), and each day has a thought-provoking or inspirational quote, as well as space to write a response. The book is undated, so you can use it as often or as little as you please. I'm going to aim to use this every day as I think it would be a really good way to reflect and boost my mood!
You Are A Badass by Jen Sincero // This book is all about conquering your fears and living your best life – I absolutely love it. It's broken up into small sections so it's quite easy to read, and I really love the style of writing. It's a total feel-good book, and definitely worth a read, whether you feel like you need it or not.
Mastering Your Mean Girl by Melissa Ambrosini // This is one of my favourite books I've ever read. There are so many lessons and useful tips in here on how to master the negative voice in your head, although it's written in such a positive, uplifting way. There are worksheets throughout, too, which I love.
Adventures For Your Soul by Shannon Kaiser // I haven't even opened this book yet, but the description reads: "Discover twenty-one innovative emotional explorations to boldly confront the habits that are holding you back in this breakthrough guide that provides the tools you need to fearlessly embrace your innermost desires."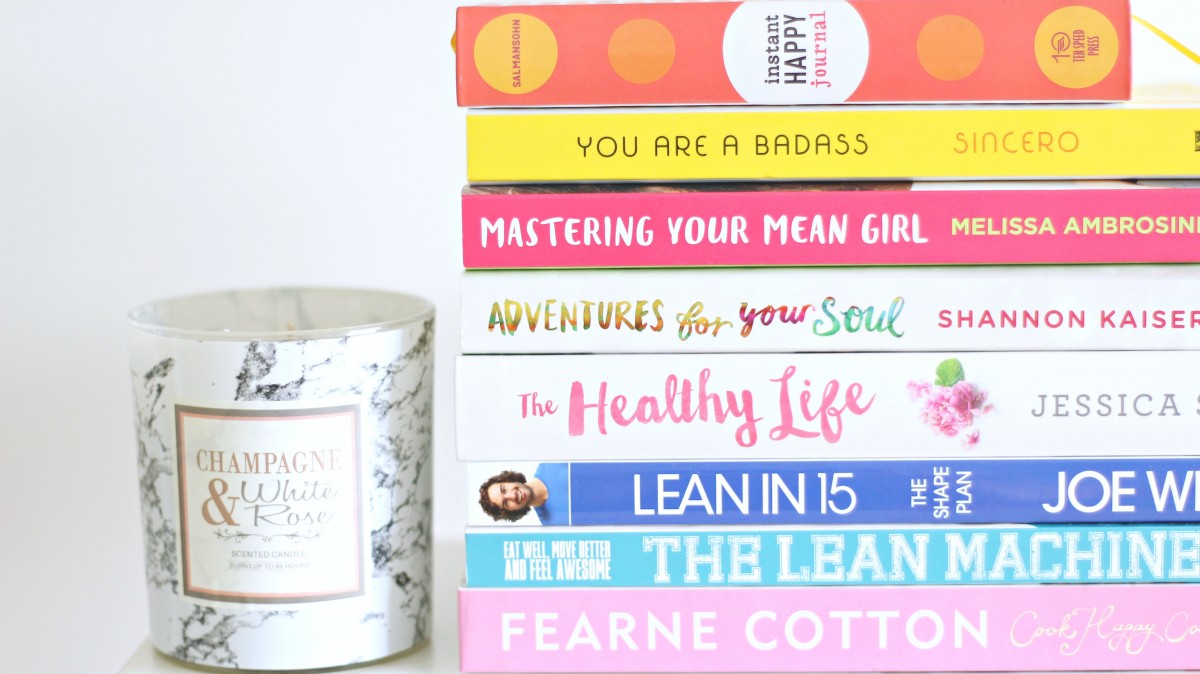 The Healthy Life by Jessica Sepel // I haven't gone into this book in major detail yet, but I'm very impressed with what I've read. It's really visually appealing, as well as being packed full of meal plans, information about food and what your body needs and how to build meals. I've no other cookbook like it – and that's saying something.
Lean in 15 – The Shape Plan by Joe Wicks // I'm a huge fan of Joe Wicks and bought the first Lean in 15 book as soon as it came out. This book is pretty similar, with lots of easy and delicious recipes, some workouts at the back and information about nutrition and how to fuel your body at the start. This is a staple on anyone's shelf, in my opinion.
The Lean Machines by John Chapman and Leon Bustin // This book is pretty similar to Lean in 15, as it's also full of simple meal ideas and workouts. However, the recipes are totally different and it's another good staple to have. I love the tagline: Eat Well, Move Better and Feel Awesome.
Cook Happy, Cook Healthy by Fearne Cotton // I haven't used this book a whole lot, but from what I've seen it's my least favourite of the bunch. There was nothing in it that made me say "I need to make that this week!" I just kept flicking through it in hope of finding something that caught my eye – and never did. I'm going to give it another try, though, and hopefully I'll be impressed!
What are your favourite books at the moment? I love flicking through cookbooks on a Sunday night to plan meals for the week and reading the positivity ones before bed.
PS: The marble candle in the photos is from Penneys – isn't it gorgeous?!