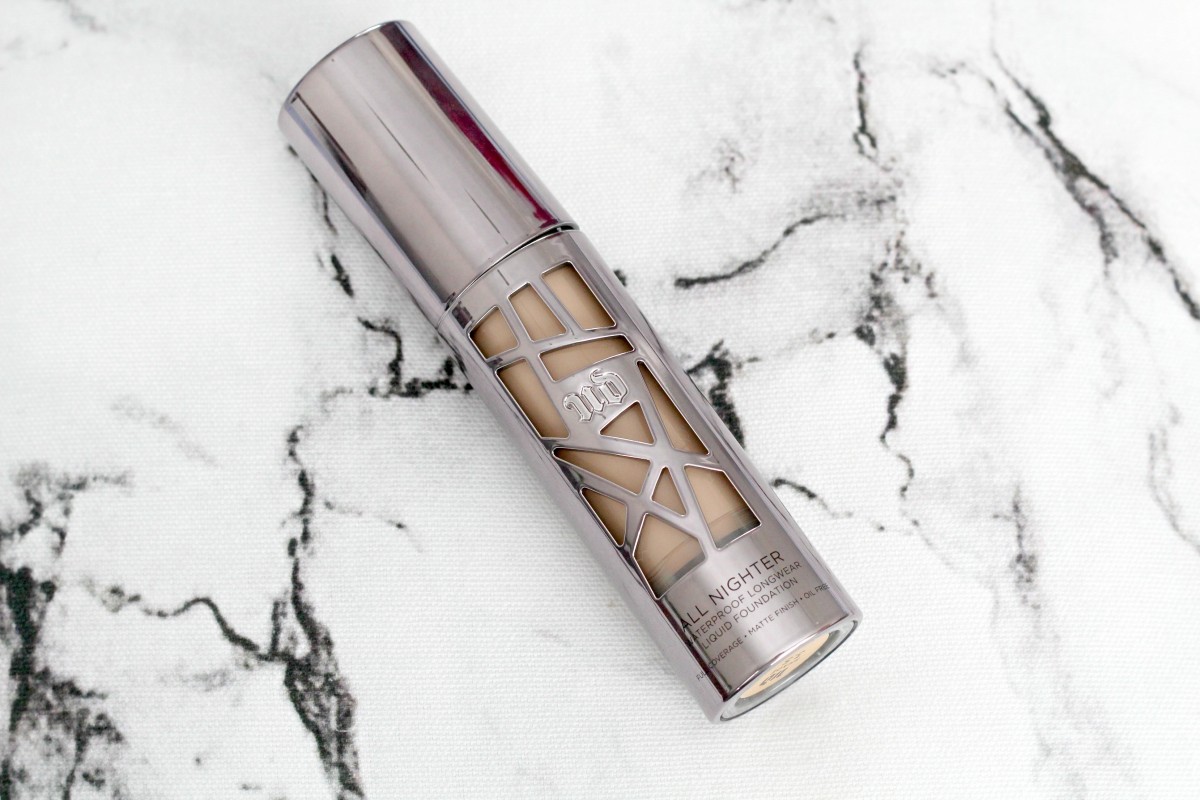 It's not often that a foundation blows me away but, whoa, the Urban Decay All Nighter Foundation had me sold from the very first use.
I picked it up in Sephora while I was in the US after trying a sample just once. I couldn't decide between that or the Tarte Amazonian Clay Foundation, but the sales assistant said the Urban Decay one was miles better and gave me a sample of both to try so I could make up my mind.
I tried the foundation for the first time when we were attending an outdoor wedding and reception in 32 degrees heat, where it would be on for at least 12 hours – so it was really put to the test. When I put one swipe of this on my face I audibly gasped. I have honestly never seen my skin look so good, while looking very natural at the same time.
This is a full coverage foundation and, trust me, it covers everything. One pump is more than enough to cover the entire face, with no need for extra layers. It even covers blemishes and dark circles (both of which I have) with ease. There's no need for powder or setting spray, unless you want to set concealer.
It's a matte foundation, but doesn't look flat whatsoever. It blurs the skin and gives a flawless finish like I've never seen before. It contains the infamous All Nighter Setting Spray, meaning it doesn't crease or get shiny throughout the day – it's indestructible! Because of this, I think it would suit all skin types. My skin is combination and it doesn't budge, even without a primer. I've honestly never used a product that makes my skin look so good.
Obviously, it's a liquid formula but it isn't heavy or cakey. I use the Real Techniques Buffing Brush to apply this and it blends into the skin like a dream.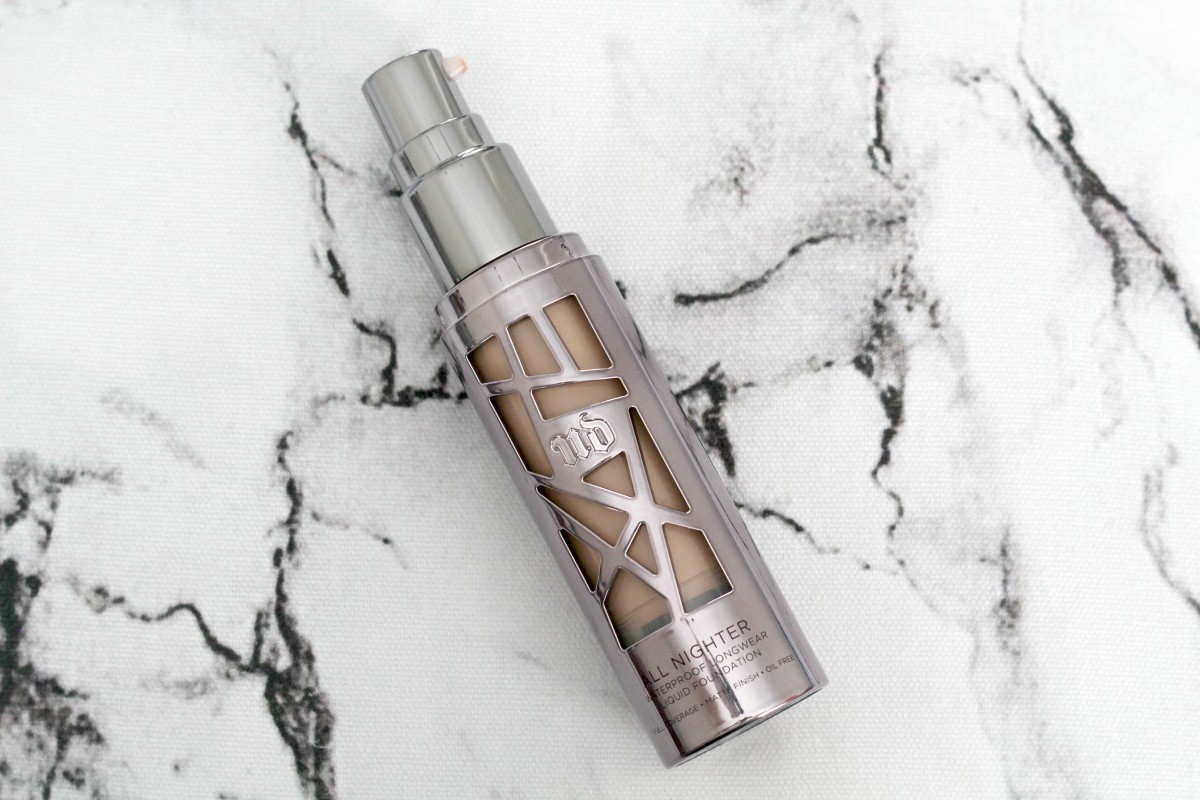 I love the metal-effect packaging as it's easy to wipe clean and you can see how much product you're using. As you can see from the photo above, I've used this about 10 times and that's how little product is gone. There are 24 shades, and I was matched to 3.5. I was surprised by this because usually I'm the palest shade in any foundation. You can see in the swatch below how it looks (excuse the dodgy tan), and it's honestly a perfect match when on my face (see other photos below.)
I personally wouldn't wear this as a daytime foundation unless I knew I was going to an event or was heading out straight after work as it's very full coverage, and I prefer to wear something a little lighter throughout the day. Saying that, the finish is so flawless that it wouldn't look over-done to wear it during the day.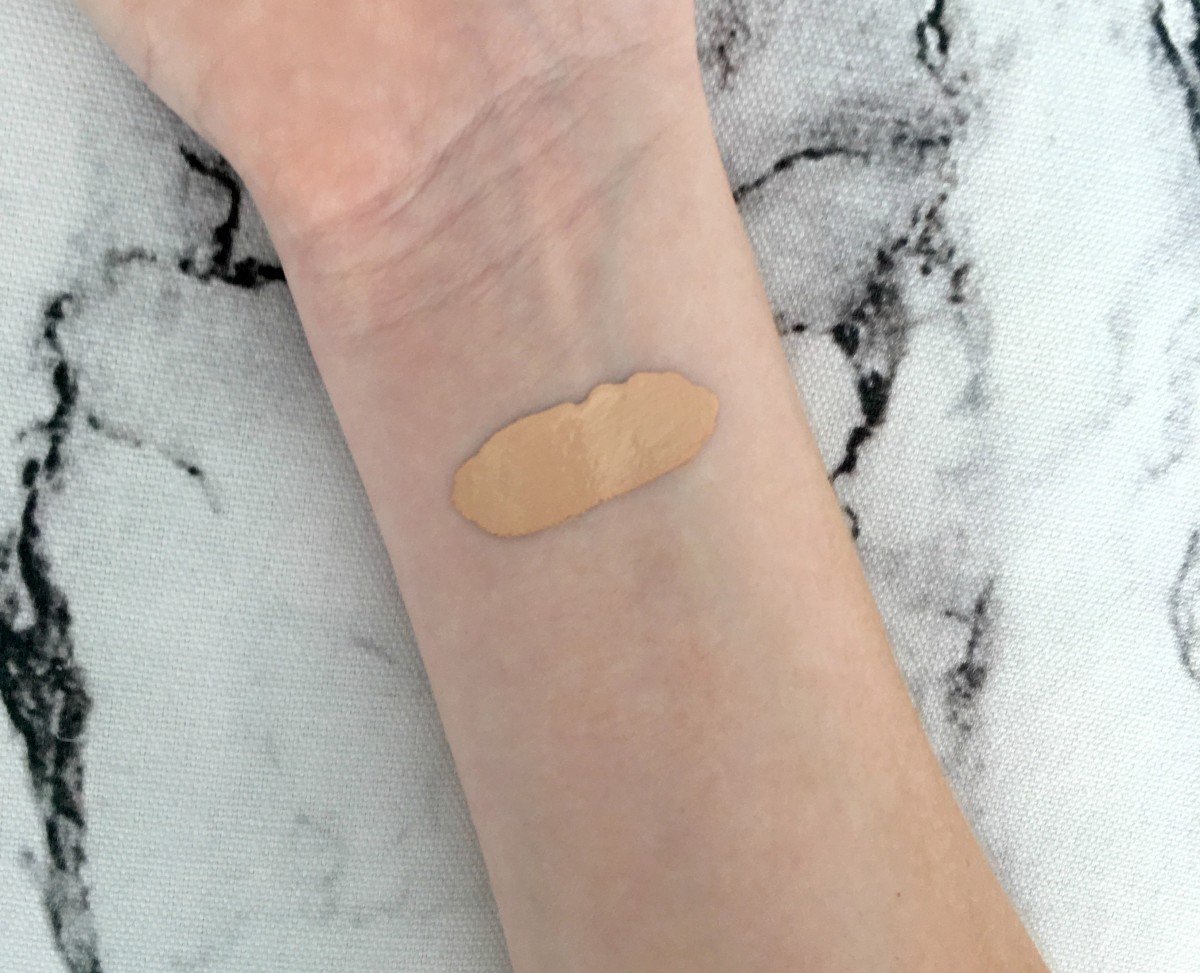 As I mentioned, the first time I wore this was to a wedding in 32 degrees heat. The foundation lasted through sweat, a few tears (it was emotional!) and a lot of dancing. But, here's the best thing: I wore this to bed and didn't take my makeup off (I know, I know), slept for three hours, got on a flight to Las Vegas, arrived in Vegas in 40 degrees heat, slept for two hours (hangover) and then finally took it off, meaning it was on for around 24 hours. And it lasted through all of that! Now that's saying something.
It costs €34 for 30ml, which I think is an incredible price considering how little you need to use. This foundation is a total winner for me, I'd give it an 11/10 and easily say it's the best foundation I've ever tried.
If you love full coverage – you have to try this out!
The low-down
Name: Urban Decay All Nighter Liquid Foundation
Coverage: Full
Formula: Liquid
Finish: Matte but not flat
Price: €34 (priced from Debenhams)
Skin types: All. Dry skin may need a primer.
My shade: 3.5
Lasts: As the name says, all night – and more!
Verdict: Holy-grail status – a total must-buy!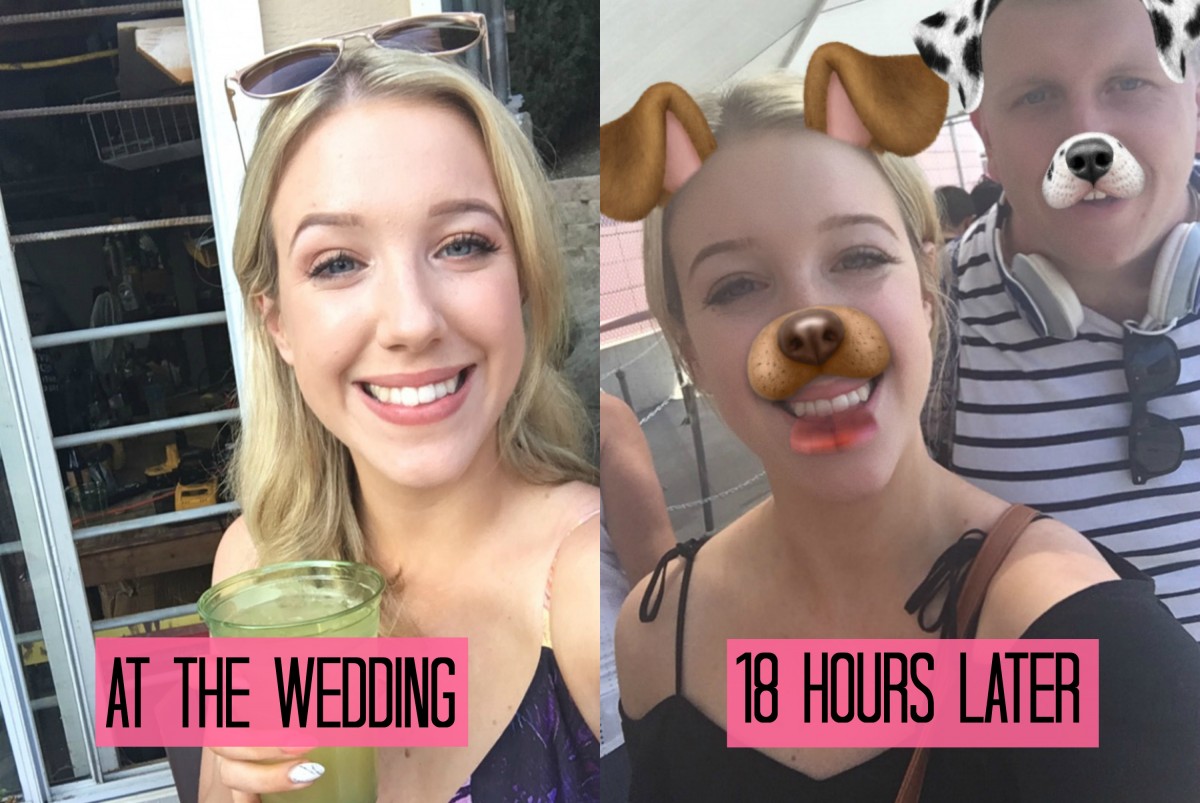 Although there's a filter in the second picture (and I look majorly hungover), you can still see how well the foundation lasted!