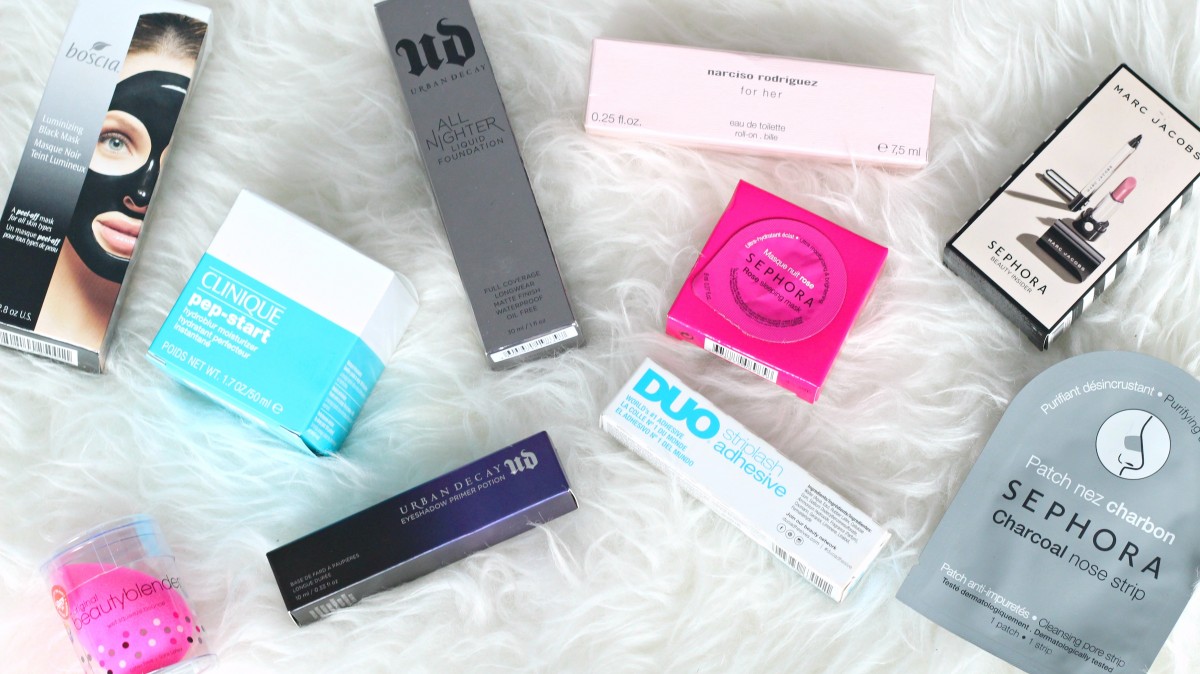 I didn't mean to have a second Sephora splurge but, hey, these things happen. If you haven't read Part 1 of my US beauty haul, go ahead and give that a read to see what I picked up in my first trip to the beauty haven.
On our last day in Las Vegas we were passing by a massive Sephora at the Venetian hotel and I just couldn't resist going in. It was huge, it had air conditioning and it was full of beauty bits I wanted to try.
About 40 minutes later and I left with a pretty heavy bag and an even bigger dent in my bank balance.
Here's what I got:
I picked up the Boscia Luminizing Black Mask to go alongside the Detoxifying Black Cleanser I bought in my first haul. I love peel-off masks and could just imagine how well this one, that contains dirt-sucking clay, would make my skin feel. However I'm kind of afraid that this is the mask the girl used in the hilarious viral video, so hopefully peeling this off won't hurt as much as hers did!
Something about the Clinique Pep-Start Hydroblur Mosituriser really sold it to me. I'd seen it advertised in a few places claiming to blur imperfections and hydrate the skin. I tried it on my hand and it felt really cooling and left my skin feeling super soft, without being too heavy. I'm looking forward to giving this a go during the winter when my skin gets drier.
The Original Beauty Blender just hopped into my basket. I swear. I've used the Real Techniques Miracle Complexion Sponge for probably over a year now and I wanted to see how the Beauty Blender matched up. I'm excited to try it but I don't want it to get dirty – can anyone else relate?!
Another product I should have picked up a long time ago is the Urban Decay Eyeshadow Primer Potion. I don't have any eyeshadow bases and I always find myself going to reach for a primer but not having one. I've tried loads of samples of this and I love how it helps my eye makeup last. I got the original version so I can use it for any eye look.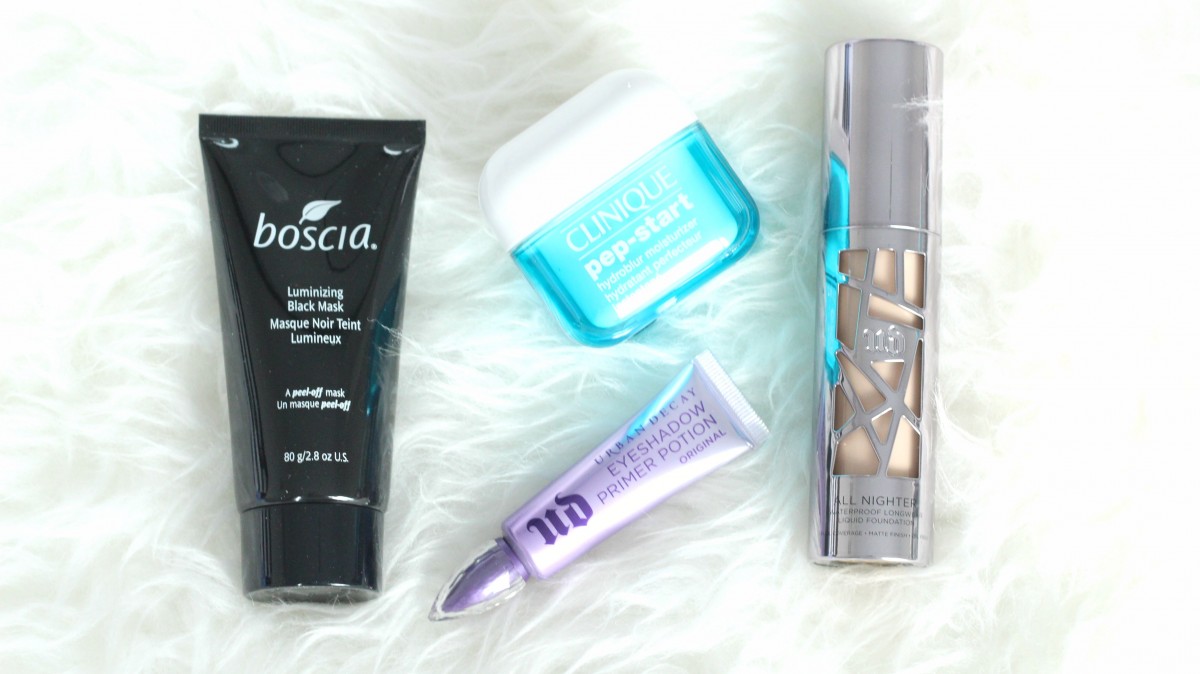 Okay, I've only been using the Urban Decay All Nighter Liquid Foundation over the last three weeks but it already has holy grail status for me. As soon as I put it on for the first time I couldn't believe how amazing it made my skin look, without being cakey or heavy. It's long-lasting and has a gorgeous matte but not flat finish. I'll have a full review of this up soon – love love love! (PS, I got the shade 3.5 and it's a perfect match.)
Duo Glue is the only eyeshadow glue I use and I can't fault it.  I bought my last tube of this three years ago and it's only running out now!
This little Sephora Rose Sleeping Mask pod was only $3 so I couldn't resist picking it up. I'm all about hydration at the moment, I'll be definitely using this during my next pamper session.
My mam used to wear Narciso Rodqiguez For Her perfume all the time, so I picked up the rollerball version to pop in my handbag so a little piece of her comes with me everywhere I go.
After buying quite a few things I signed up to Sephora's loyalty card and got a mini Marc Jacobs lipstick and eyeliner for free – woo!
Lastly, I got a Sephora Charcoal Nose Strip because I'm yet to find something that successfully extracts blackheads for a long period of time. I'm waaay to excited to use this and see how it works!
Aaand that's everything that I picked up in Sephora during my three week west coast USA trip! I'm so happy with all of my purchases, saving long and hard was totally worth it! Part 3 of my USA beauty haul (this time from a drugstore) will be up next week – so keep an eye out!