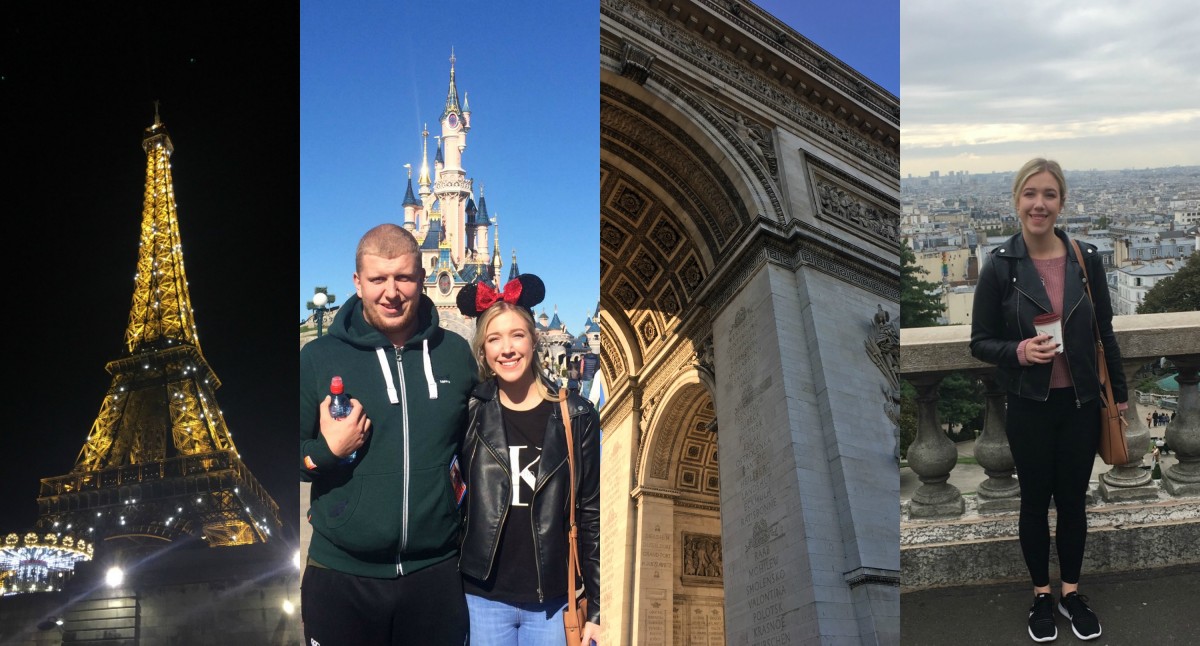 Following on from the details of how we travelled to Paris and where we stayed (catch up here), here's what we actually got up to during our four days!
Day one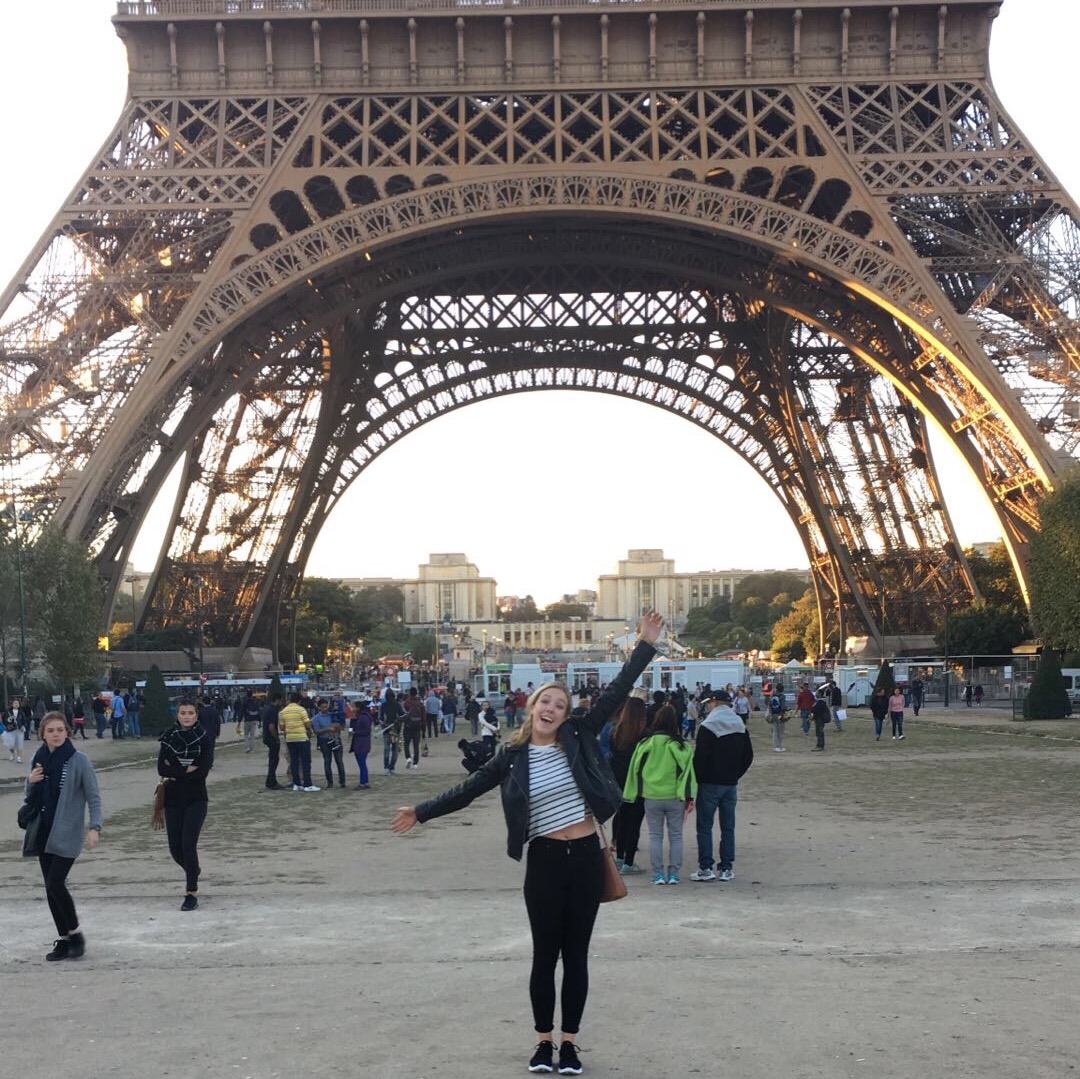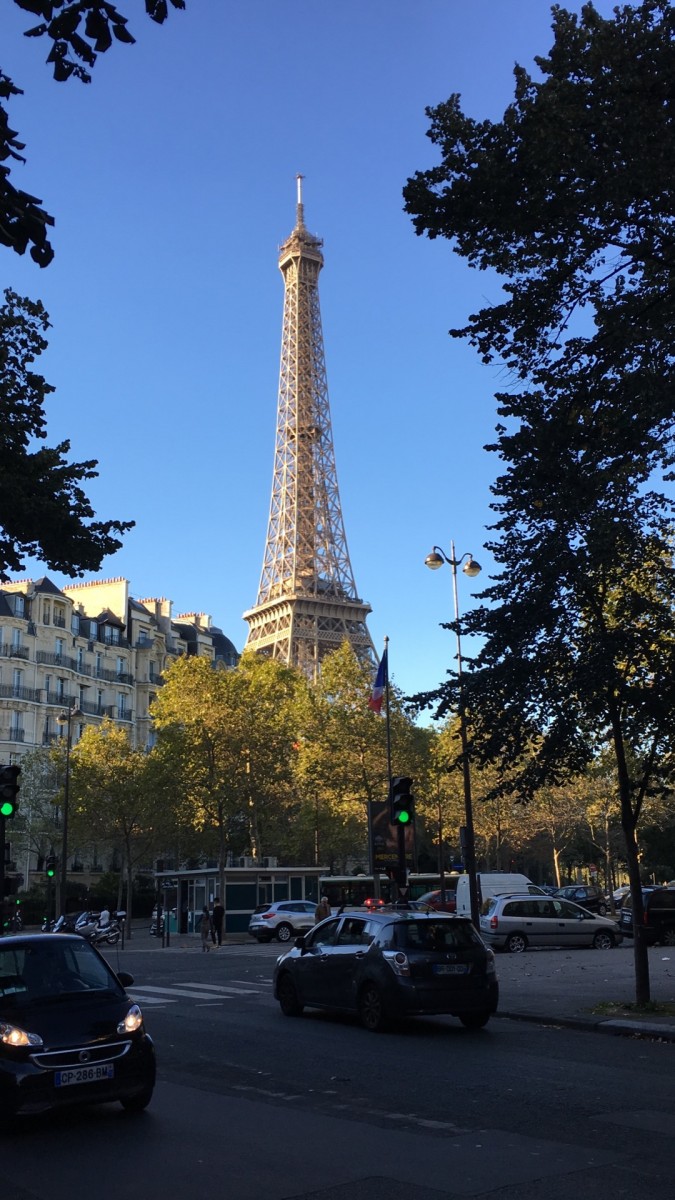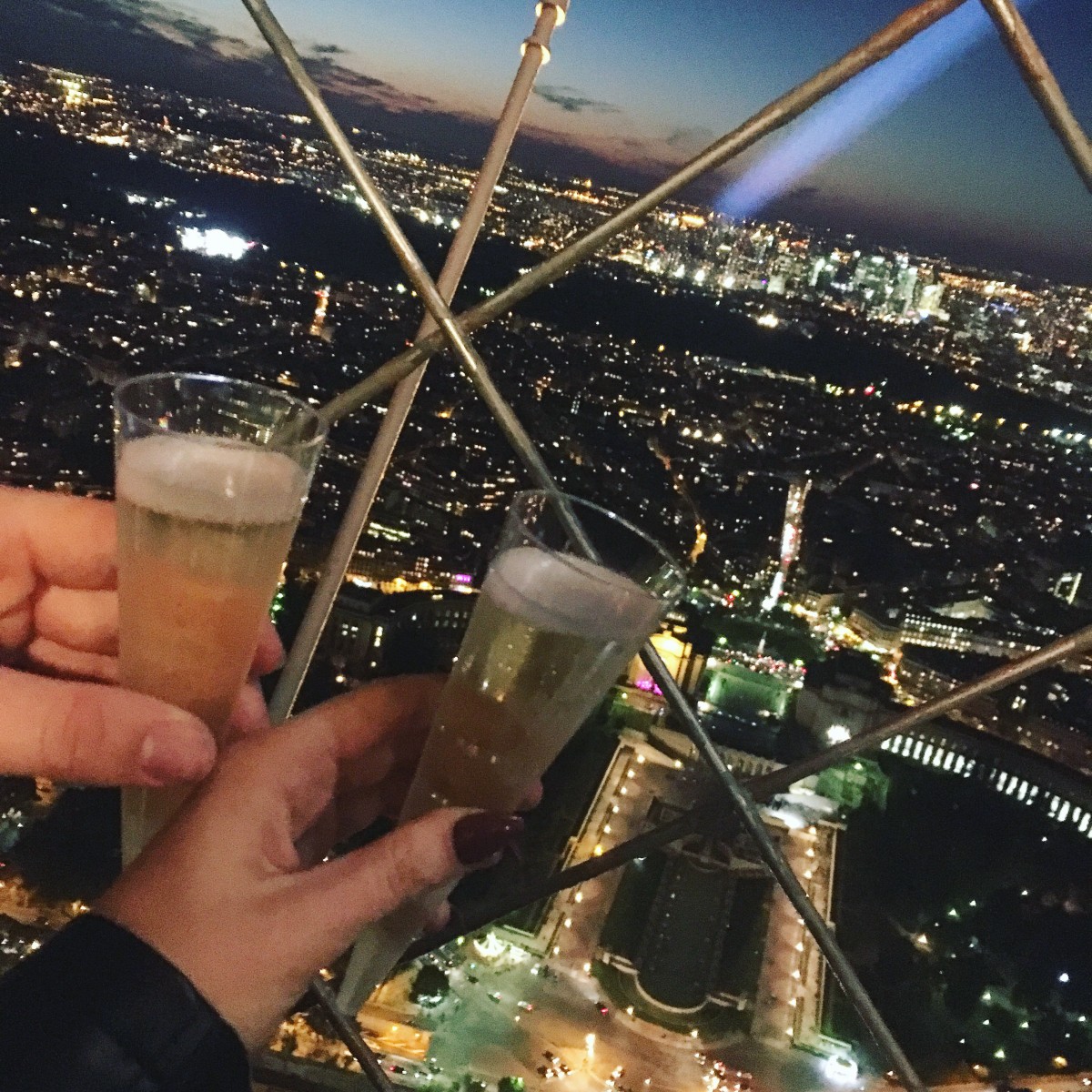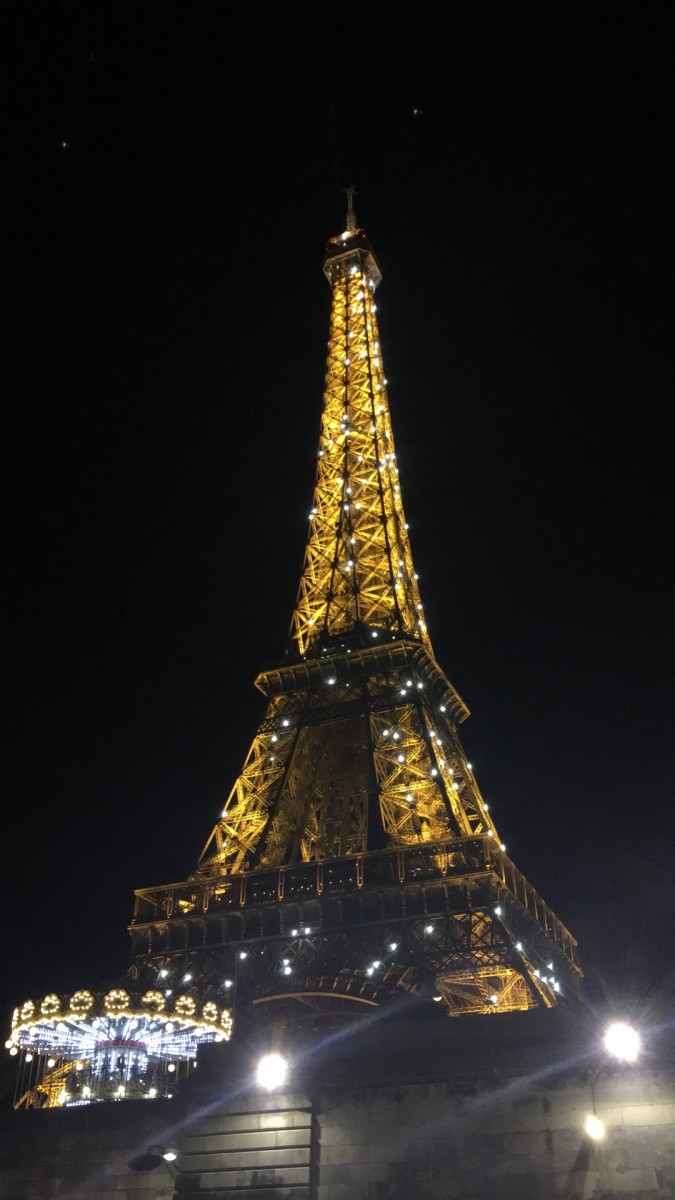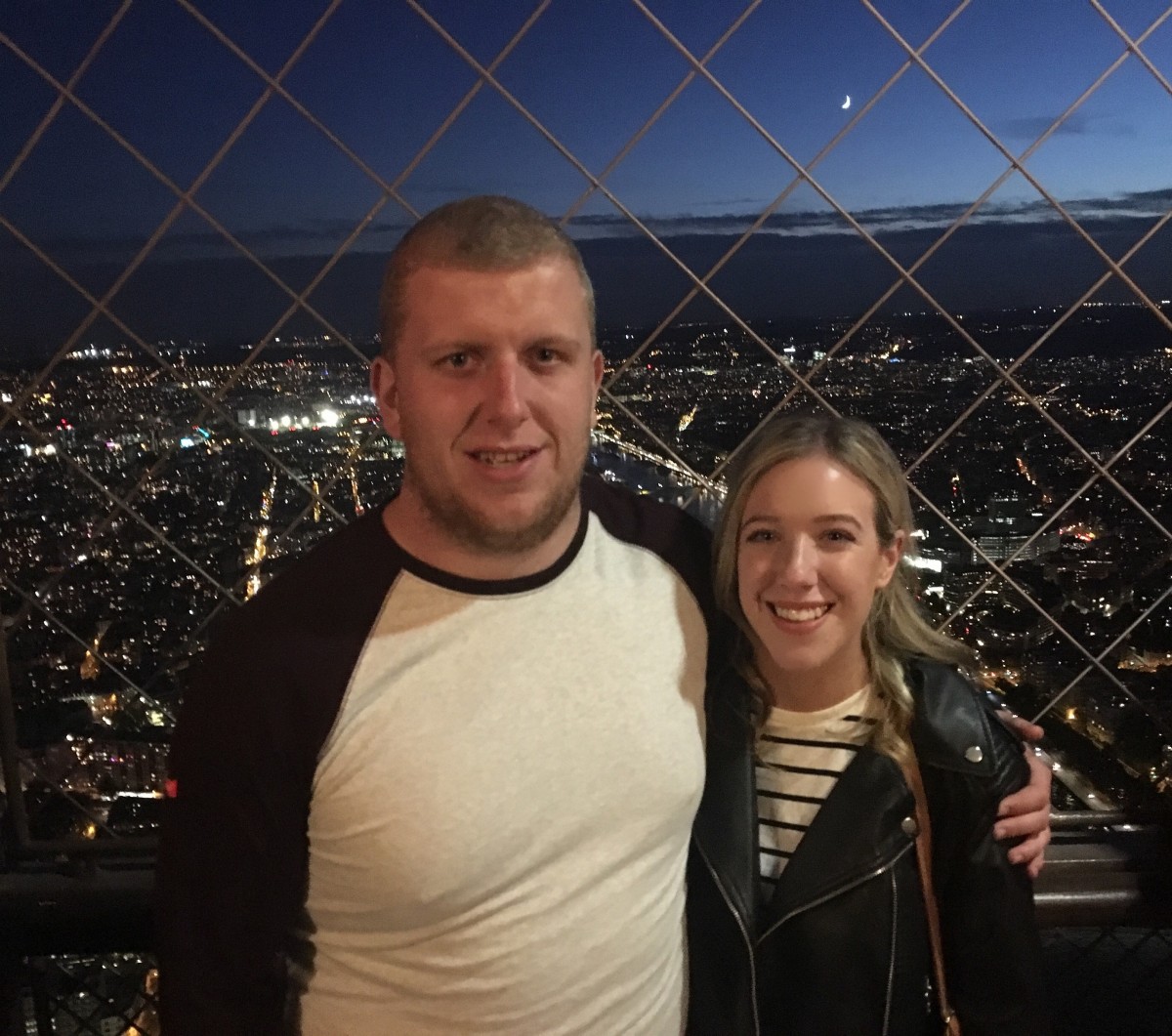 Day one was all about the Eiffel Tower! We arrived at our hotel at around one o'clock and chilled out for a bit because we were exhausted from our early morning flight. Then we headed out on the metro and had a gorgeous dinner beside the Eiffel Tower (I can't remember the name – sorry!). We decided spur of the moment to go to the top of the tower that evening as we had originally planned to do it the next morning. It was surprisingly affordable to buy a ticket to get to the top, around €15 I think! I'm so glad we did it in the evening because we got to see both Paris at sunset and at night from the top – it was incredible. We bought two glasses of champagne and took in the views around us as the sun went down. Paris is a city I've wanted to go to for years so seeing the city below me was so surreal. After spending about two hours in the tower, we headed down to the ground to watch the light show. Again, it was something I've dreamed of seeing for so long and it was truly amazing watching the lights sparkle and shine. We went back to the hotel and had a few drinks before going to bed, ready for a busy day the next day!
Day two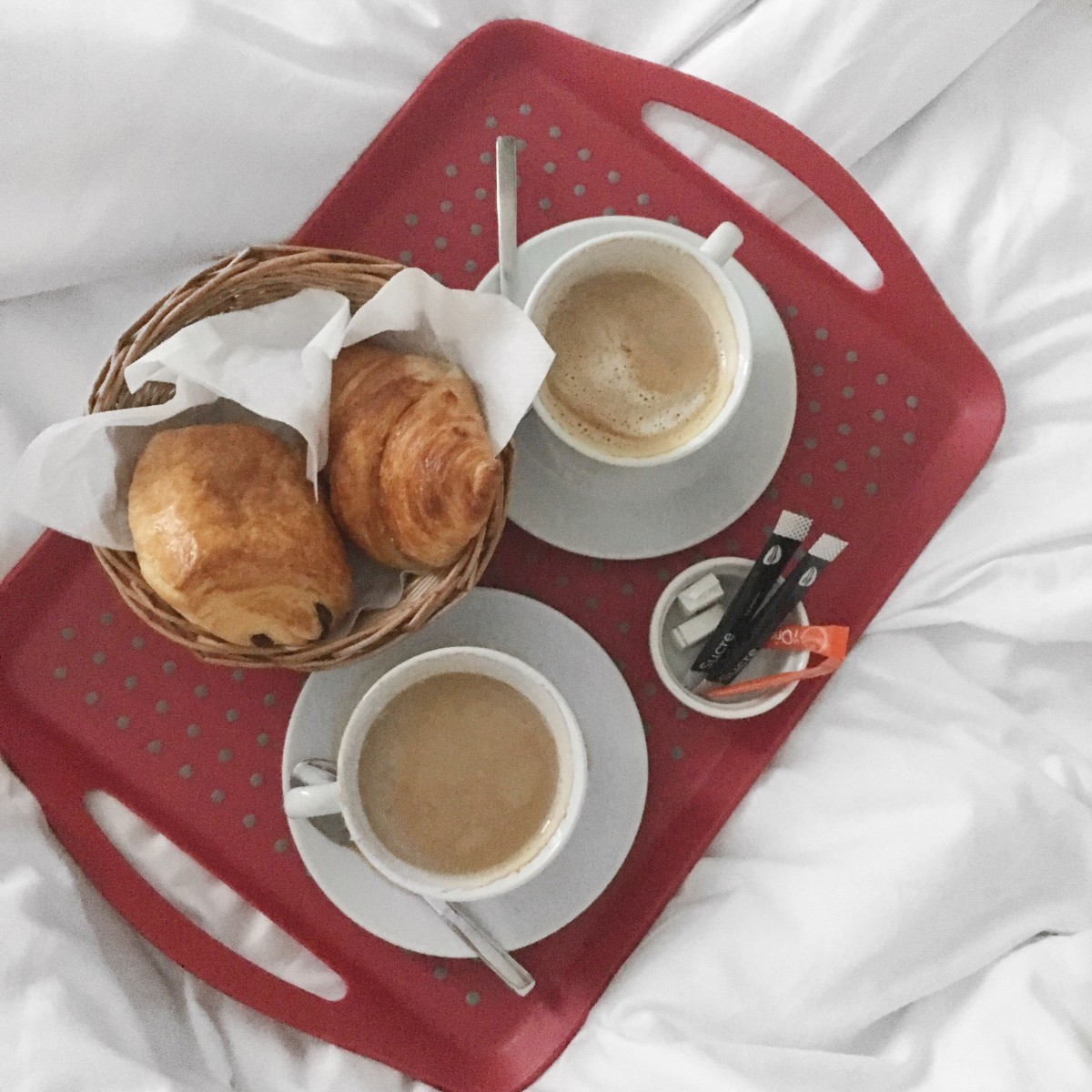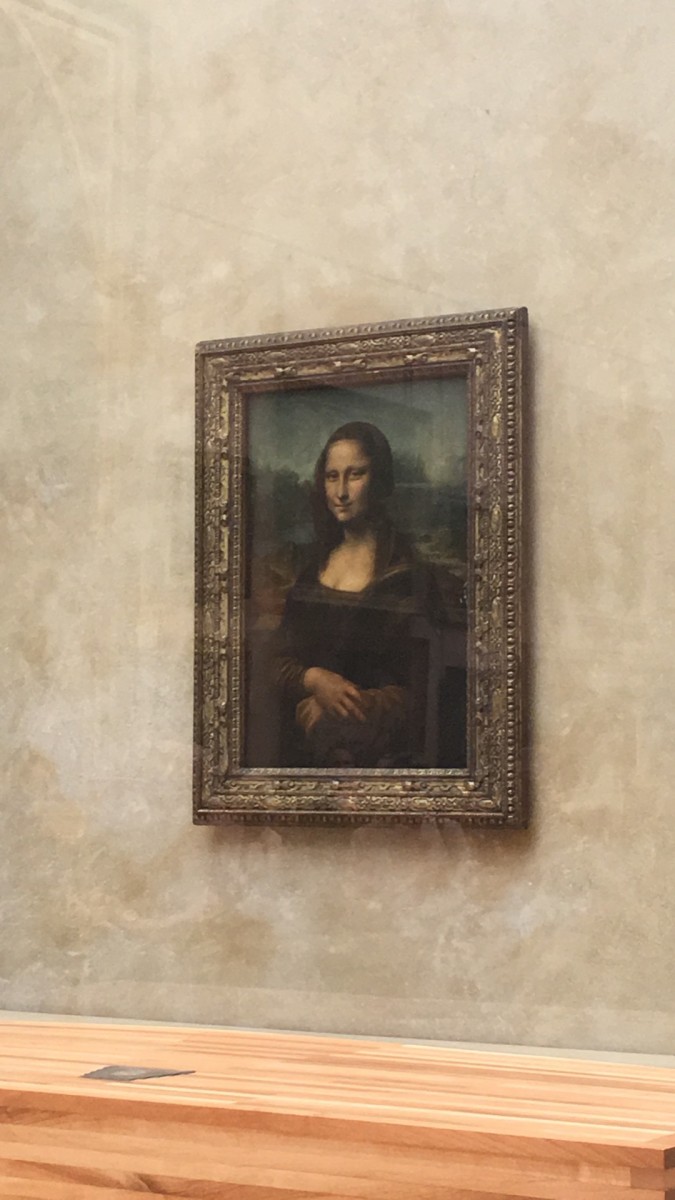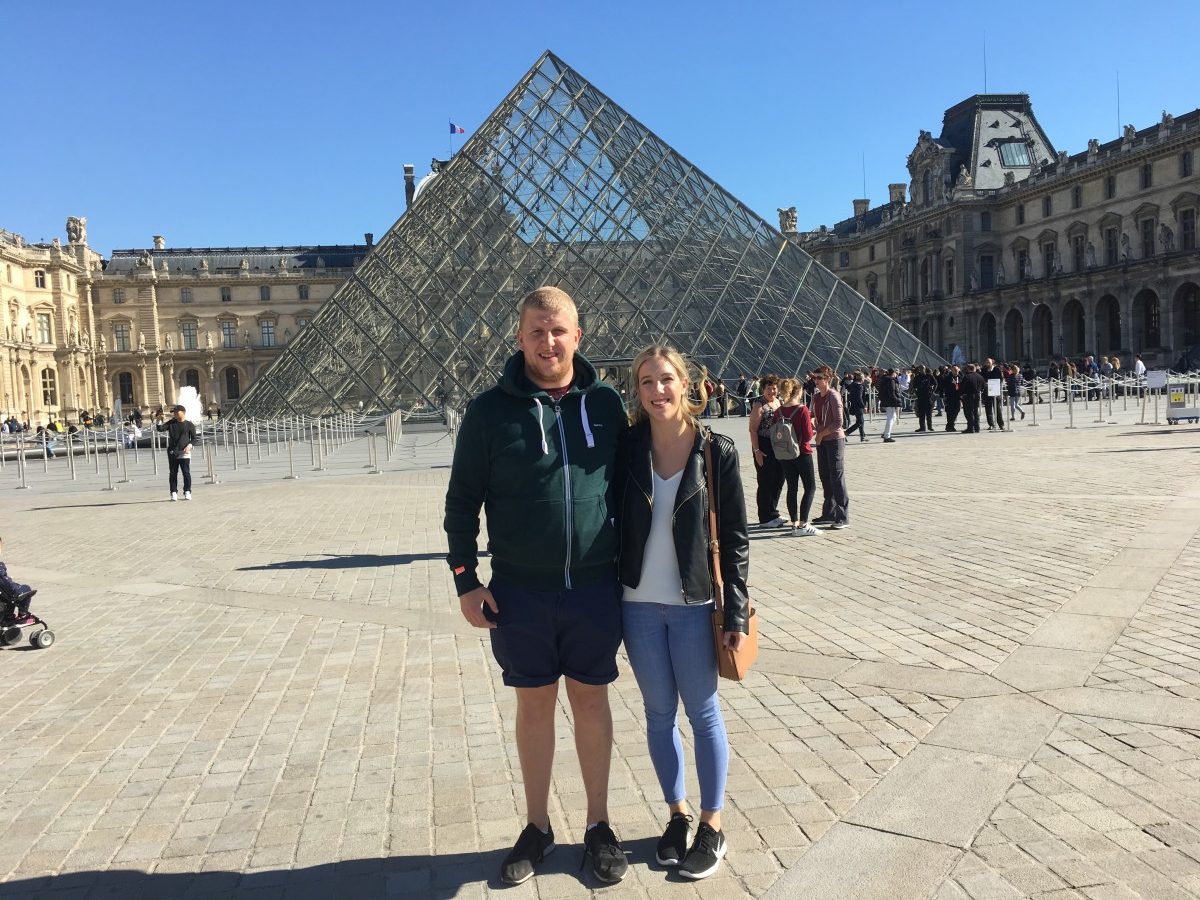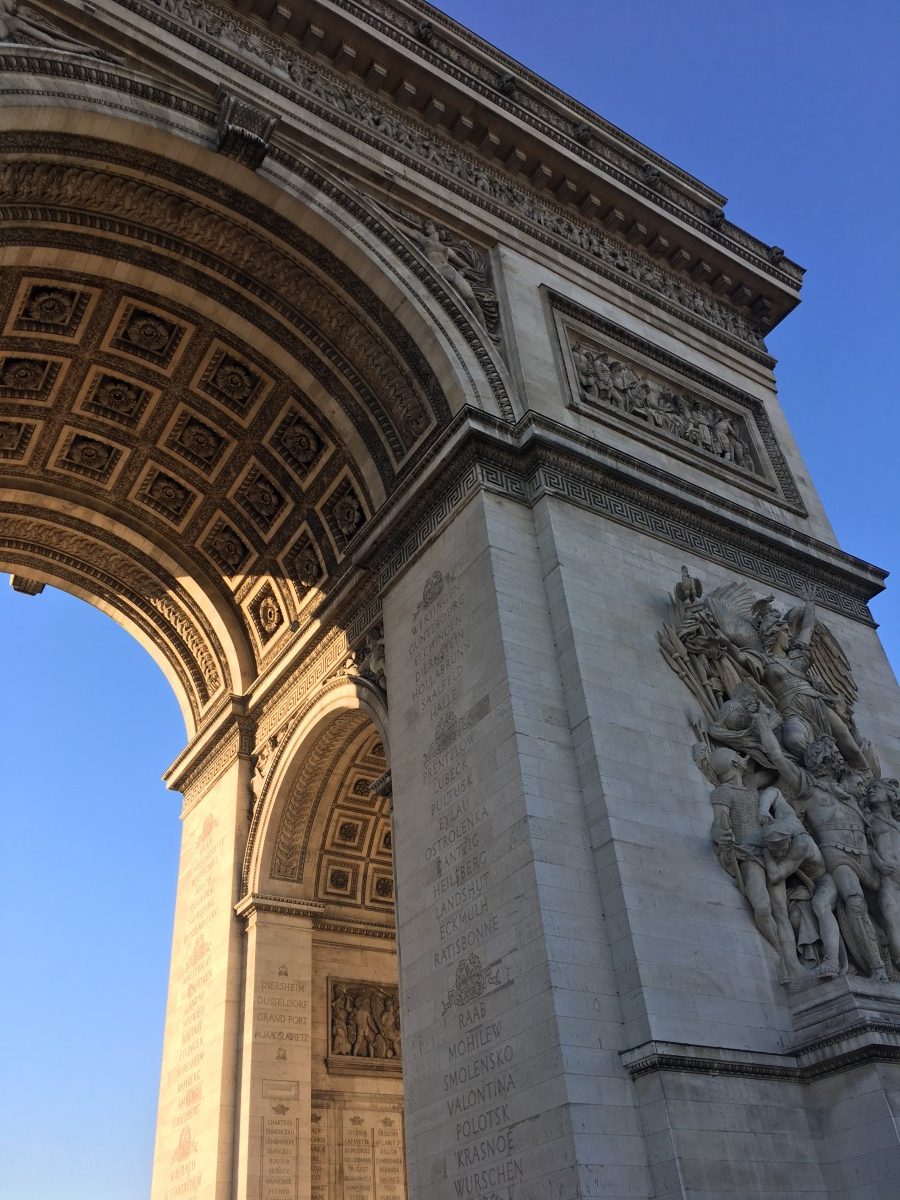 We fitted so much into day two! After a delicious breakfast in bed, first stop was the Louvre, which was about 10 minutes from our hotel. We bought our tickets online that morning and I'm so glad we did, there were hundreds of people in the queue. We walked straight in, bought two audioguides and put our stuff in the free lockers available. We spent nearly three hours walking around and grabbing a bite to eat. The audioguide was really interesting and the artwork was incredible – I'd highly recommend going, even if you're not a huge art enthusiast. We walked from the Louvre to the Champs Elysees, which was quite the journey! It was one straight road and we wanted to see some sights so we decided to skip the metro. Along the way we stopped in Angelina for lunch after reading so many recommendations. I got a hot chocolate and we split two cakes – they were delicious. The hot chocolate was so luscious and the decor was beautiful – it's a must-see. After Angelina we walked the length of the Champs Elysees (and of course I stopped off in Sephora!) We then went to top of the Arc de Triomphe, which was free because we're under 25! There were loads of steps to walk up but our legs were used to walking at this stage. and the view was totally worth it. Seeing the Eiffel Tower from another angle was beautiful, as well as the small streets of Paris. We grabbed some macaroons in Laduree before going to the hotel and getting ready for dinner. We had dinner and drinks beside the Eiffel Tower again (I didn't take note of the names, I'm sorry!) and hit the hay because we'd an early start for…
Day three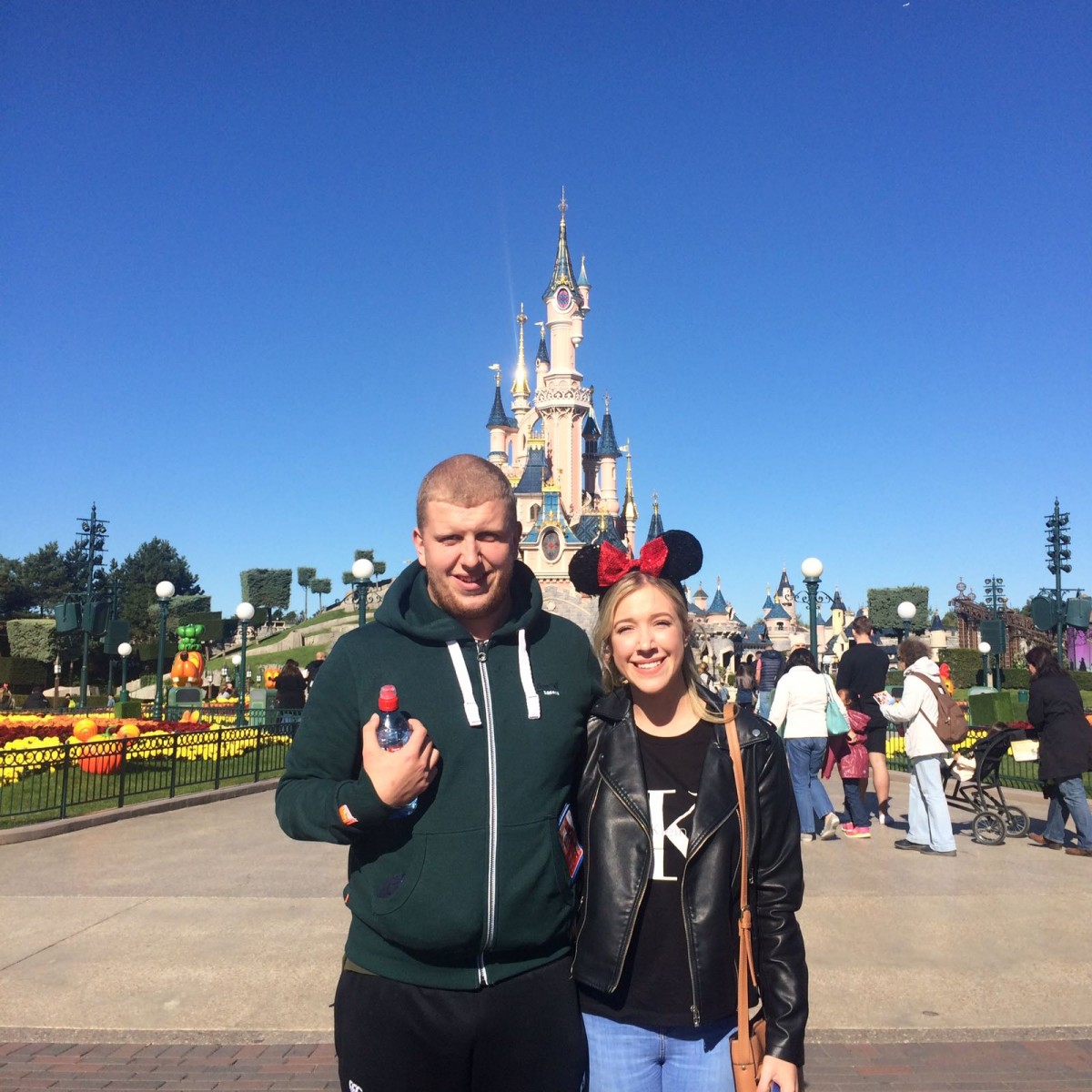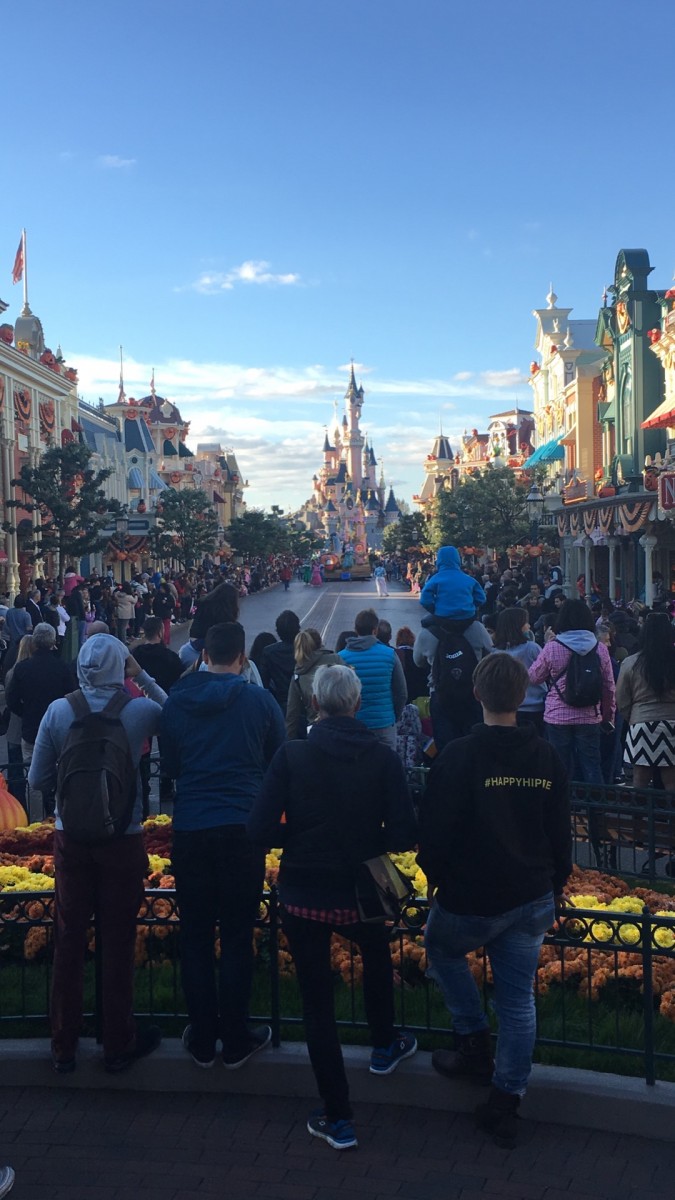 DISNEYLAND!!! Day three was all about Disneyland and I couldn't have been more excited. We used parisbytrain.com to plan our route to Disneyland it was amazing. We got one metro and then an RER direct to Disneyland, which took about an hour in total. I literally had tears in my eyes walking into Disneyland. As cheesy as it sounds, it was a dream come true! I had also been there 10 years ago with my mam and dad so it brought back a lot of memories. Because it was mini season (off season) there were no queues longer than 5 minutes for the rides, which meant we got to go on everything we wanted to! We went on Space Mountain three times and ticked everything else off our list. We had tickets to both parks, so we got the studios done too, which I was so happy with. At 8pm the Disney Dreams show was on and, again, I nearly cried. We got our spot 40 minutes before the show started as the crowds were starting to gather and it was so worth the wait. The fireworks display was beautiful and it's something I'll never forget. After a long but amazing day we went straight back to the hotel and slept!
Day four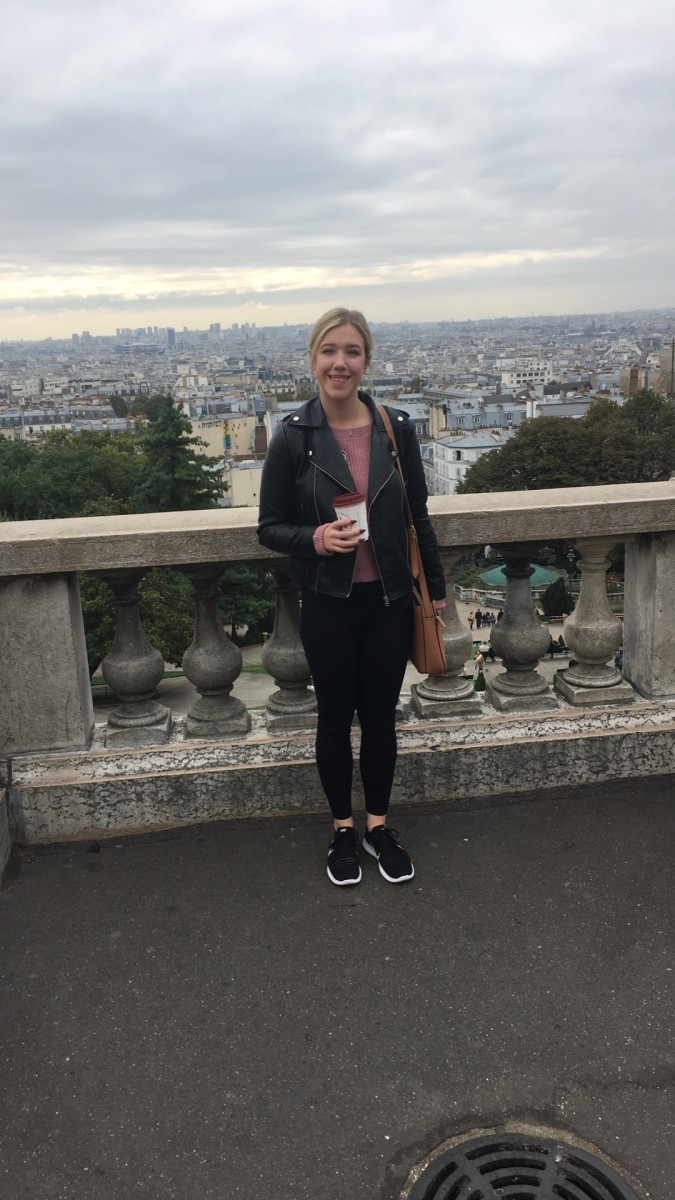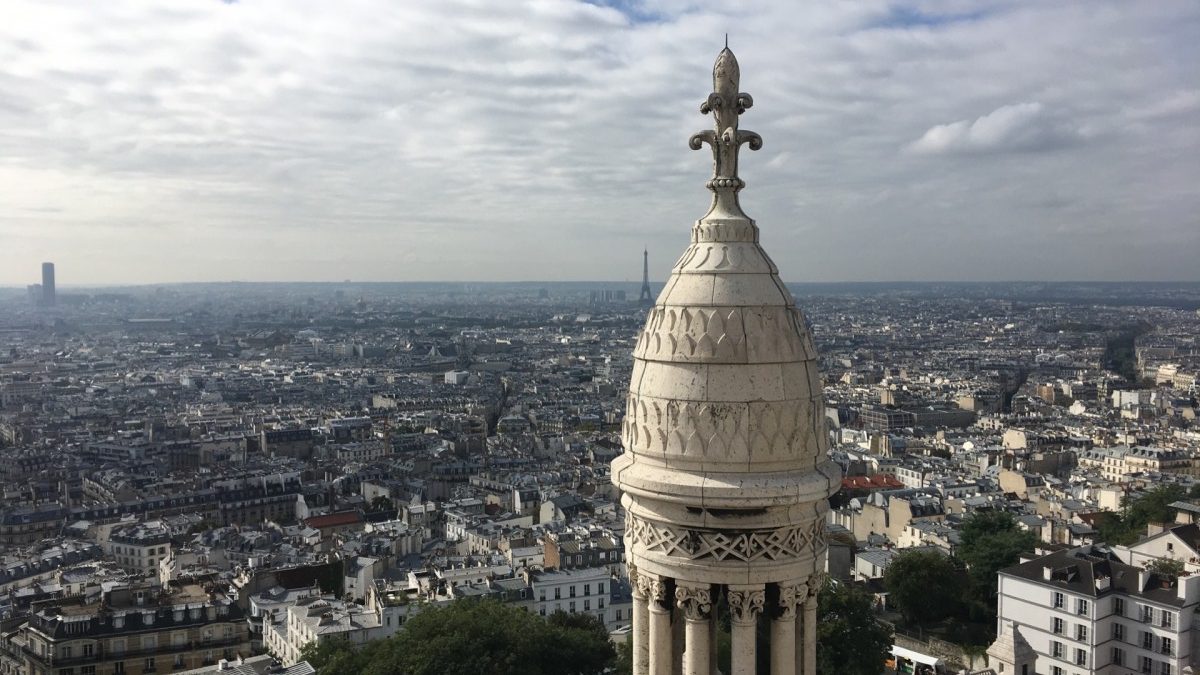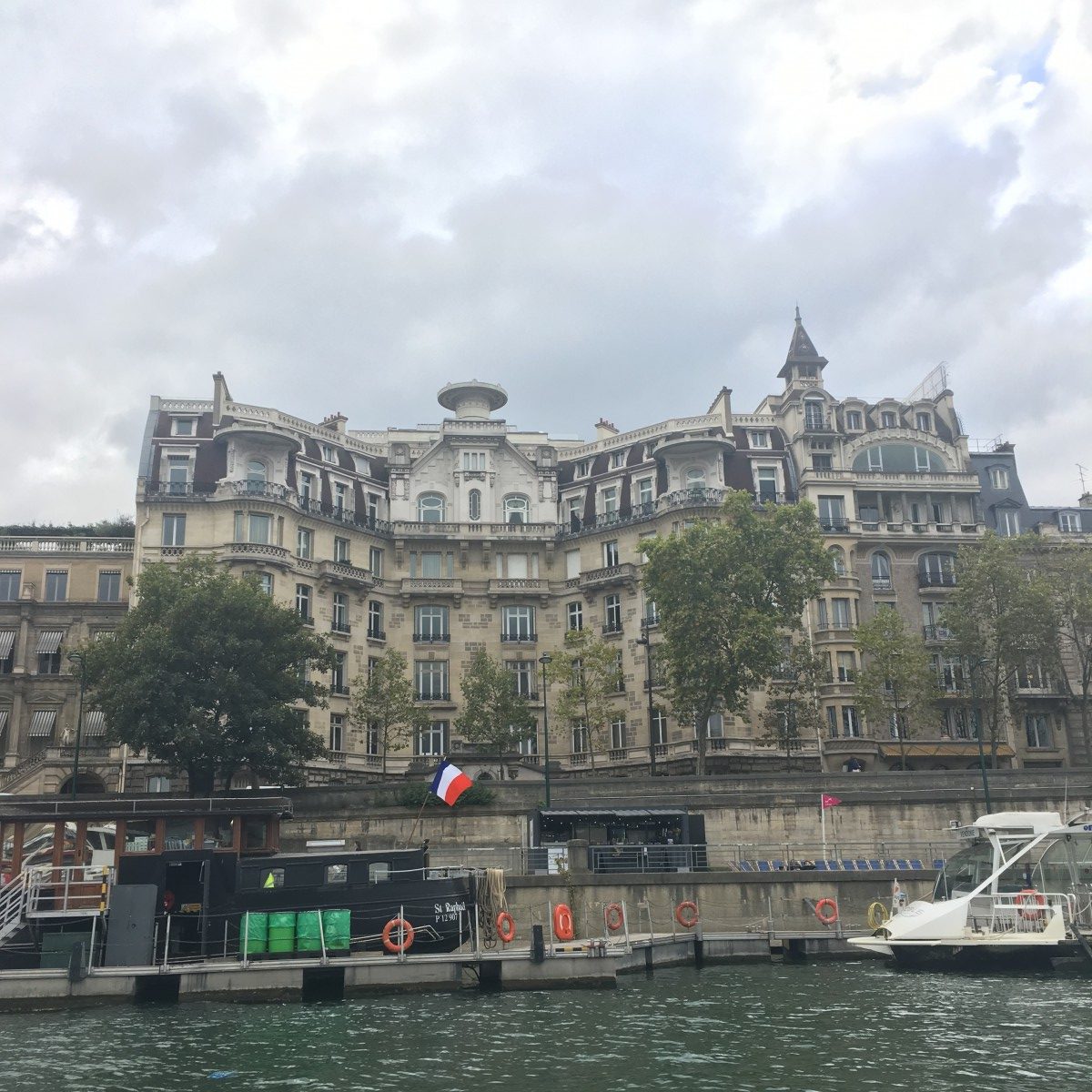 Our flight wasn't until 10:30pm so we had an entire day to tick off whatever else was on our list. We had an early start and visited the Sacre Coeur. Again, it was stunningly beautiful both from the inside and out. As if our legs weren't tired enough, we climbed 320 steps (I think) to the top. Seeing our third rooftop perspective on Paris was amazing, and the rooftop itself was gorgeous.  After the Sacre Coeur we headed to the River Seine, which we hadn't yet seen. As soon as we got off the metro we saw a river tour advertised, so we decided to do it so we could see everything along the river. It was €14 for an hour tour and I think it was totally worth it. We saw the love locks on the bridge beside where we got the tour so we did ours and left it there, which was really sweet. After grabbing a bite to eat and a short wander around some side streets, it was time to head back to the hotel, travel to the airport and come home!
The four days honestly couldn't have gone better – we did every single thing we wanted to and more! I'm so in love with Paris and already can't wait to go back in hopefully the near future!
I hope you enjoyed my Paris guides, leave a question in the comments if there's anything I left out that you'd like to know about!