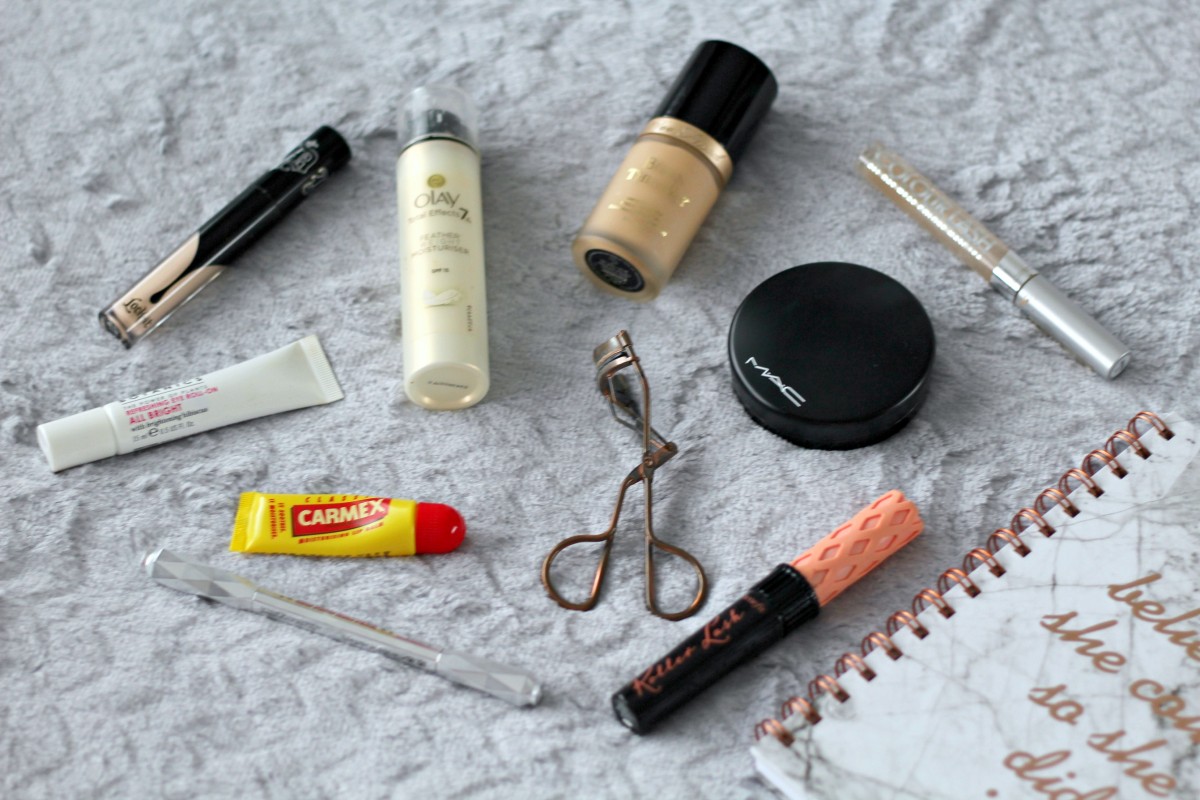 Who doesn't want to stay in bed for as long as possible in the mornings? A crazy person, that's who. As someone who literally whispers "see you soon" to my bed as I leave for work, I've created a morning routine that gives me the exact amount of time to do my makeup, brush my hair and teeth and get dressed before walking out the door. (I eat my breakfast in work and shower the night before, do not fear).
My work hours vary from week to week, but every week I have at least two or three 7am starts, meaning my alarm goes off shortly after 6am. In an ideal world, I wouldn't wear makeup and would roll out the door looking flawless, but sadly that isn't the case. Thanks to the ever present collection of blemishes that have found home on my face, I just don't feel comfortable or professional without at least a little bit of makeup on.
With this in mind, I've created a super speedy makeup routine that takes less than 10 minutes to do and leaves me looking somewhat presentable for that hour in the morning. I think the key to creating a quick and easy makeup routine is prioritising what steps are most important to you, and leaving those you can go without.
On a day-to day-basis, I'm not fussed with bronzer, contour, blusher, highlighter or eyeshadow and keep my makeup to a minimum. This leaves me with my base, eyebrows, mascara and lips (sometimes).
I always use the Olay Total Effects Feather Weight Moisturiser as a base for my makeup and to hydrate my skin. When my eyes are particularly puffy and I have the time, I quickly swipe on the Boots All Bright Refreshing Eye Roll On. I absolutely love this product because the metal ball soothes my puffy eyes and feels so nice when I'm still half asleep.
My foundation varies, but most of the time I use Too Faced Born This Way. It gives really good coverage without looking cakey and lasts all day long, even some days from 6am until 9pm. To conceal blemishes, I love the Kat Von D Lock It Concealer. It conceals spots and scarring so quickly, meaning I don't have to faff around with different concealers for different problems. I also use this under my eyes, and sometimes use the Collection 2000 concealer, which pretty much works just as well, in my opinion. I never skip powder, and use the MAC Mineralise Skin Finish Powder to keep my makeup in place and keep shine at bay.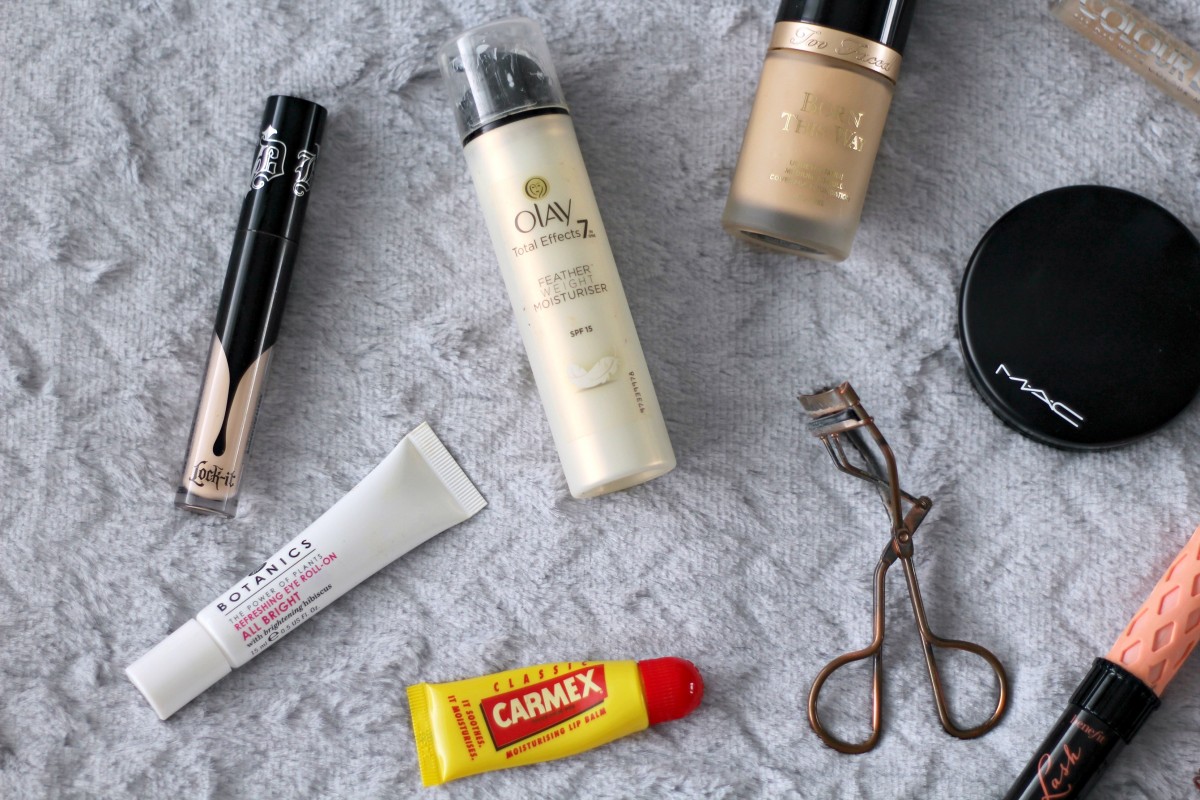 For brows, I use the Benefit Goof Proof Eyebrow Pencil. This pencil has a slightly thicker, angled nib, which I wouldn't have been a fan of before. Since getting used to it, I absolutely love it because the thicker nib obviously covers more surface area and makes filling in my brows a breeze. When I've the time/effort, I use an eyebrow gel to brush them and keep them in place.
As for mascara, I never skip curling my eyelashes. My eyelashes basically stick straight out unless I do this and mascara looks dreadful. I use the Charlotte Tilbury one, but any brand will do. I often chop and change my mascara, but at the moment I'm using my old time favourite Benefit Roller Lash. It gives length and volume to my lashes and doesn't smudge too much throughout the day. When I remember, I use Carmex or a nude lipstick on my lips, although I usually skip this step and put lipstick on at some stage throughout the day.
In black and white, it may seem that using all of these products would take quite a long time, but I have it down to a T. While some people can't be without their bronzer or highlighter, at 6am it just isn't the most important thing to me! Instead, I'd rather spend the time making sure my blemishes are properly concealed.
What's your early morning makeup routine? While some of the products chop and change, the basic steps always stay the same for me!
*Be the best version of you*