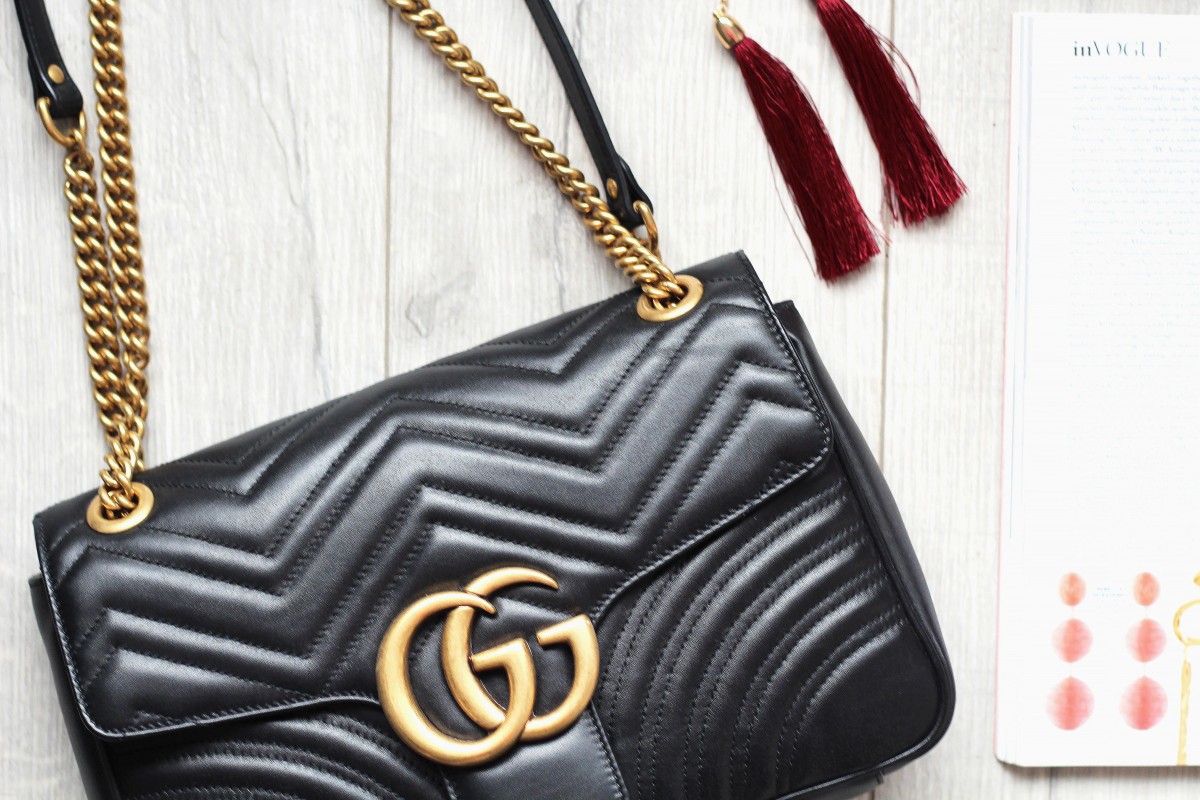 Fashion has always been something that I've loved. Ever since I started school, I loved clothes and getting dressed up. As I got older, I became addicted to reading magazines, seeing what was in the shops that week and planning outfits for every occasion. I even used to be able to look at people's clothes and know where they got them from. Seriously. It was my special talent.
I even started this blog to primarily share my love of fashion and shopping, but beauty slowly took over. Meanwhile, thanks to getting my first full-time job and watching endless hauls on YouTube, I was buying more clothes than ever, yet never felt that I had anything to wear. Who else can relate? I ended up wearing a variation of the same thing every day that was neither exciting nor boring. It just did the job. Don't get me wrong, I still had times that I loved my outfit, but they were few and far between.
Then, since the start of this year I discovered three bloggers that totally changed my approach to fashion, how I shop and how I dress myself. They each have a style that's unique, yet there's pieces from each person's taste that combine to create the style I've always strived towards yet didn't know how to nail.
While I've followed countless bloggers and fashion accounts on Instagram ever since I can remember, there was never anyone's style that I could relate to or felt like I could achieve without having a six figure bank account. It was only a few weeks ago that I realised how much discovering these three bloggers has influenced my style and, as the title of this post says, made me fall back in love with fashion.
For so long I was stuck in a style rut, always dreaming of wearing certain things yet never actually doing it. Now, I'm more confident in my style than ever and feel good most days about what I'm wearing – and that's what it's all about, really.
Without further ado, here are the three fabulous women who reignited my love for fashion…
Hannah Gale
I came across Hannah's blog on Twitter a few months ago, and since then have read pretty much every single post on the site. I double-tap every picture she puts on Instagram like a mad woman, and have bought so many pieces she's written about because as soon I saw them, I thought 'THESE ARE SO ME!'
Without sounding like a total fan girl (which I absolutely am), I love the pops of colour that Hannah incorporates into every outfit and how she reworks pieces in ways I wouldn't have thought of. She's amazing at finding affordable buys too, so if you like one of the pieces she features, chances are it won't break the bank.
Emma Hill
I don't think I've ever related to someone's style as much as I have to Emma's, if that makes sense. When I came across her Instagram account earlier this year, my immediate reaction was identical to the heart-eyes emoji. So. Much. Love! Being comfortable is always a key factor for me whenever I'm getting dressed, and I love how Emma has mastered the perfect balance between being comfortable and having incredible style.
Similar to Hannah, she styles things that I already have in my wardrobe in such a way that they look brand new. Emma also shows how to style key and statement pieces in different ways, so if you're looking to update your wardrobe, check out her videos on YouTube for some inspiration.
Kate La Vie
If I could only use one world to describe Kate's aesthetic, it would be 'dreamy.' Kate's style is beautiful and feminine, but wearable and practical at the same time. I love how she incorporates prints and pops of colour into her outfits, and how she styles skirts and dresses day-to-day.
I had always been apprehensive about wearing skirts and dresses (unless I was going on a night out or on holiday), but since I've followed Kate I've bought and worn dresses on a day-to-day basis. The 'shop' section of her blog is so good it's dangerous, not to mention her picture perfect hair and makeup. Plus, Kate seems like such a lovely and down to earth person too, which makes it all even better.
---
As I write this, I'm wearing my dressing gown and slippers with a large cup of tea in hand, so let me give no impression that I'm a fashionista by any means. While I always be a jeans and a jumper kinda gal, I'm so happy that I've found the confidence to express my style, feel good in what I wear and take chances with fashion thanks to these three gorgeous gals.
Make sure you follow their Instagrams (click the images above) for more major style inspo. Just don't blame me if your bank account looks less than healthy afterwards!
Let me know in the comments below who your style inspirations are, I'd love to hear!