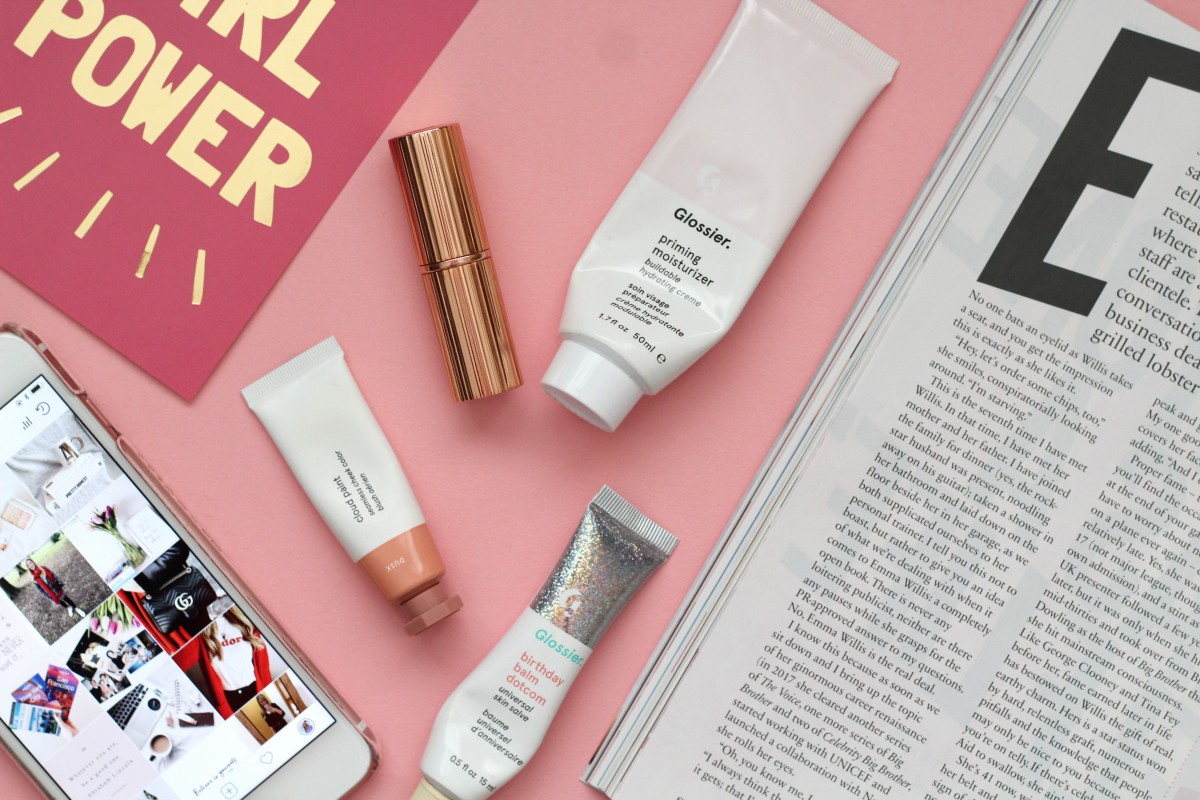 Ah Instagram. It's come a long way from uploading a blurry shot of a semi-decent looking meal or Penneys haul and throwing a Valencia filter and fancy border on it.
Nowadays, Instagram is almost like an online magazine, with carefully styled and curated photos and entire careers and brands being built off the platform.
I'm by no means an Instagram expert, and try to keep my account as authentic as possible. But lately I've really tried to improve my 'Insta-game' and upload photos that I'm proud of, and hopefully grow my following along the way.
I've been putting a lot of work into my Instagram account over the past few months (please follow me here if you don't already!) and I've learned quite a few things about what does and doesn't work.
I asked on my Insta Stories if anyone would like a blog post on how I edit my photos and am trying to improve my feed, and 96% of people said yes – so here we are!
As I said, I'm not an expert by any means, and I still have a lot to learn, but these few tips are the best I've learned for improving my photos and account overall.
Grab a cuppa tea, this is a long 'un. Here we go…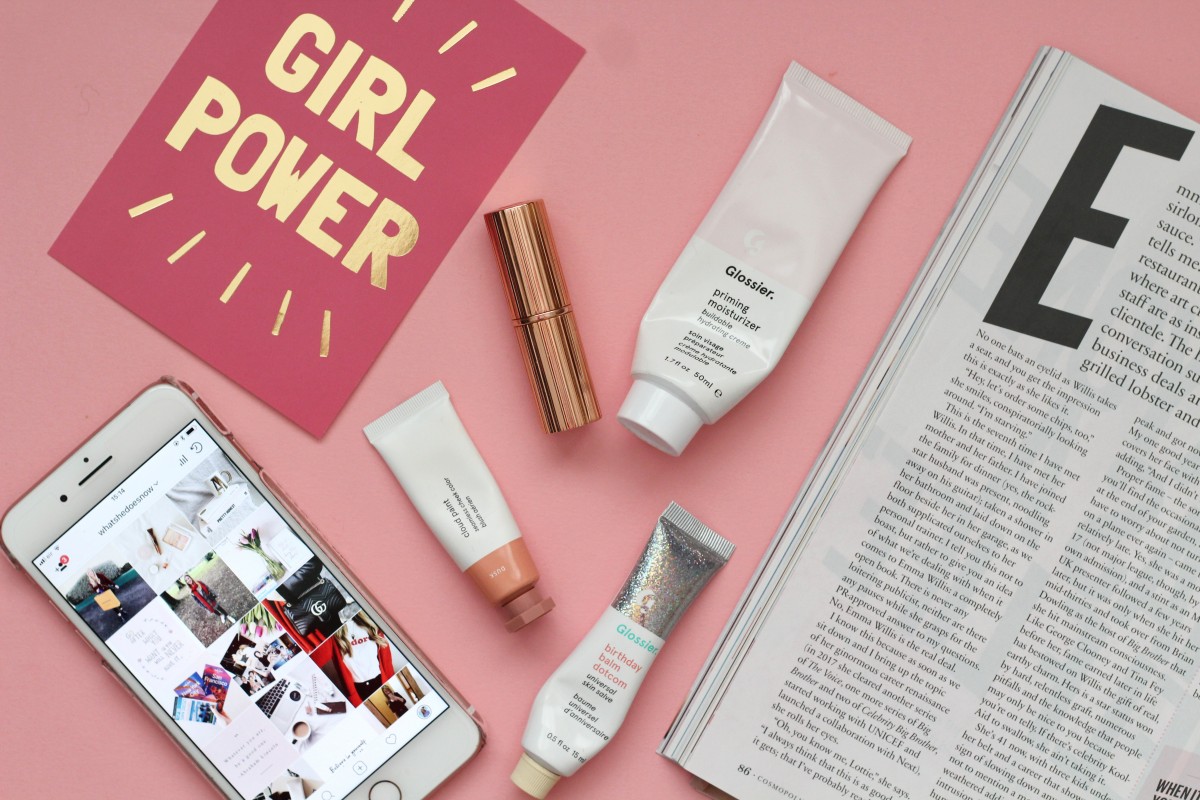 Look at what the photos you like most have in common
This tip is what really helped me realise what kind of photos I want to upload. Anytime I see a photo that I like on Instagram, I click the little 'save' button that looks like a bookmark.
Then, every so often I scroll through my saved posts and see if there's any recurring theme. Whether it be that all of the posts are bright, colourful or have funny/interesting captions, it helps me figure out the kind of content (I hate that word) I want to create myself.
Use other people's photos for *inspiration* – but don't imitate
'Inspiration' is the key word here, okay? For so long I couldn't figure out why I couldn't create a nice photo that I loved, and found myself comparing my pictures to everyone else's.
However, I soon realised that it was small, simple things that were making me unhappy with my photos. Say for an outfit photo, I'd pose straight on at the camera (not my most flattering angle), with lots going on in the background and hardly any 'space' around the image. Yet I couldn't understand why my pictures were so different to everyone else's.
This ties in with my first point, but it's when I started looking at the outfit photos I liked, I realised that they had nice, clean backgrounds, were taken at a flattering angle and had plenty of bright space around them.
I started incorporating these factors into my outfit photos, and it's really helped me to get a picture that I'm happy with quicker.
The same applies to flatlays. I look at what flatlays I love and see how they've been styled, then work out how I can recreate them with my own touch. If ever you use someone's photo for inspiration and it looks very similar to theirs, it's always nice to tag them in it or shout them out – and no doubt it'll make them happy that someone loves their work so much that it inspired them!
Using a good photo editing app makes ALL the difference
Technically, if a photo is strong on its own, it shouldn't really need much editing or a filter. But lighting and camera settings can make it hard to take a photo that you like naturally, so that's where editing comes in.
I take 99% of my Instagram photos on my iPhone 7 Plus, and otherwise only upload images that I took on my DSLR from a blog post. I used to use the Instagram app to edit my photos, but didn't find that it was very effective.
Then I discovered VSCO. And this is what has helped me improve my photos the most. It's an app that costs only a few euro to download, but is honestly so so worth it.
I actually downloaded it years ago and never used it, but I'm so glad that I've recently re-discovered it. The pre-set filters are incredible, and there are so many settings to edit an image exactly how you like it.
It's a little overwhelming, but looking on Pinterest for 'VSCO filters' helped me immensely. There are thousands of filter combinations that people have shared that can totally transform an image.
My favourite filter is A6, and I've an entire Pinterest board on the filters I like and want to try. Once you get familiar with it, you can mess around and find exactly what you like. After paying to download the app, I use the free version, but you can pay more for VSCO Pro.
Show your Insta boyfriend/husband/best friend etc exactly what you want
Again, the first two tips tie in here. My boyfriend George is my unwilling Insta-photographer, God help him. At first, trying to get a nice outfit photo would be a 20 minute operation that left us both feeling frustrated.
But since I've started showing him images I like and explaining what kind of photo I'd like it to be, we can snap a nice outfit photo in less than 5 minutes – woohoo!
Pointing out simple details like whether there's a bin in the background or that your jacket is twisted on a 'test' first photo saves a lot of time too. (Thanks for your patience G, if you're reading this!)
Have fun and be yourself
For me, Instagram is a mix of my personal life and my 'blog life.' I try not to take it too seriously, and just create images that I'm proud of.
I try not to revolve a day of my life around getting a good Instagram photo, because there's more to life to that, in my opinion. If I get a good Instagram photo, it's just a bonus.
Some days, I try to take a nice photo and if after a few minutes it doesn't work out and I find myself getting frustrated, I just leave it. It's not worth getting annoyed over, and I can just try again tomorrow.
I don't have an Instagram theme or post at specific times or engage in any follow/unfollow activity in order to try and grow my following. Some people do, and that's cool, but it's not for me.
Instagram Stories is a great way of uploading temporary content that's fun and requires little to no editing, so I try to upload a few Stories daily.
At the end of the day, I think if you just be yourself and post what you love and are proud of, your following will grow organically – and if it doesn't, at least you're enjoying it and not spending hours per day trying to take the 'perfect' photo.
Some of my favourite Instagram accounts…
@a_littleobsessed , @hannahfgale , @pintsizedphoto , @mandyferrugia , @rachmartino , @sophiecliff , @kate.lavie
---
Aaaand breathe! If you've made it this far, thank you! You deserve a biscuit (or five).
As I said at the beginning, if you don't follow me on Instagram, please follow me here for daily Insta Stories and posts.
I'd love to hear your best Instagram tips in the comments below, so please let me know! Also, I've upped my blogging schedule so there'll be a new post every Monday and Thursday, woohoo!