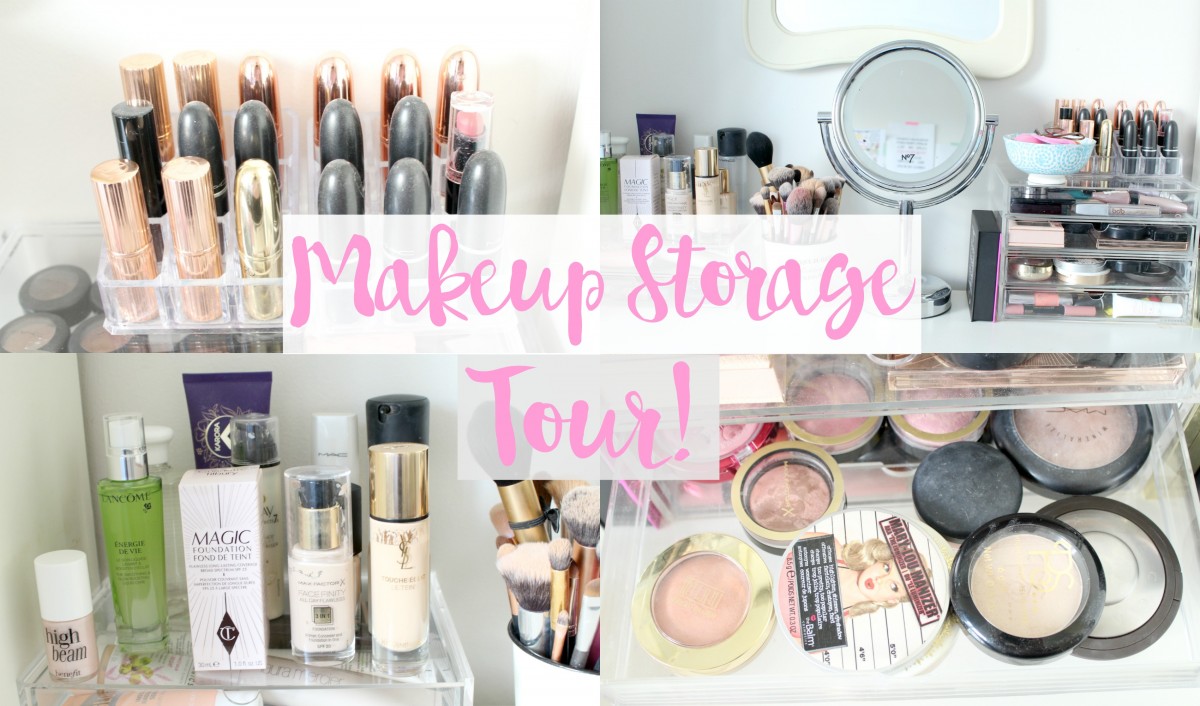 Incase you missed it, this week I uploaded my makeup and beauty storage tour to my YouTube channel!
I quite like my dresser setup – it's pretty basic –  so maybe it'll give you some inspiration for how to store your makeup and beauty bits. One day I dream of having a whole beauty room – imagine!
I recently just reached 100 subscribers on YouTube, so thank you so much to everyone who's clicked that little red button – it means a lot! Be sure to subscribe if you haven't already, I don't always post my videos around here.
I hope you enjoy! <3