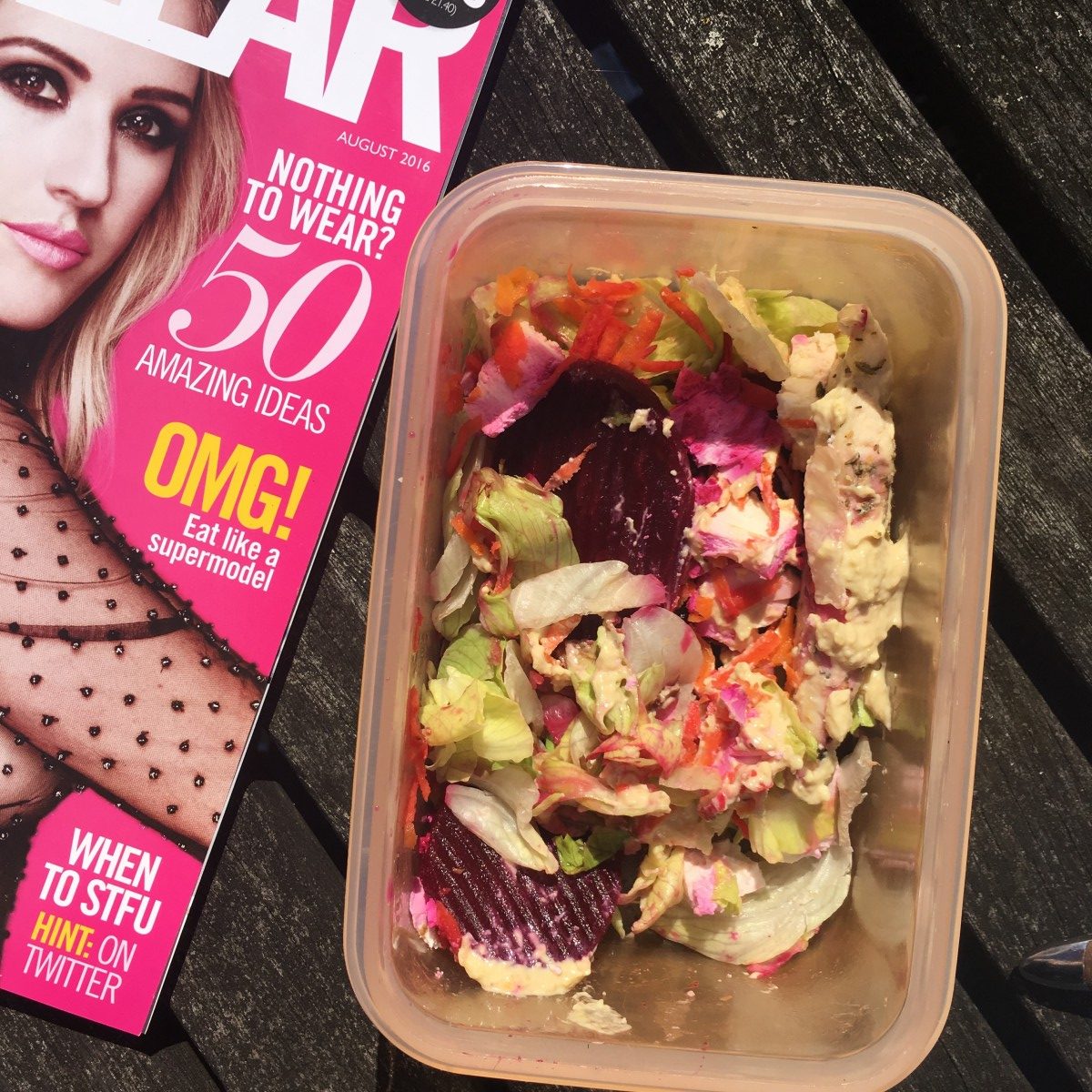 This is a post I never thought I'd be writing, that's for sure. I'm not a salad kinda gal whatsoever. I always felt they were too much hassle to make and, while I do enjoy them, I'd never order one in a restaurant. Why would I ever choose a salad over a burger and chips?!
However, with my holidays on the horizon, starting a new job and the warmer weather as of late, I found myself looking for new healthy, easy lunch ideas to bring to work. I like low maintenance food that takes little time to prepare, requires ingredients that are cheap and readily available and that tastes delicious.
After trying out a few different combinations, I decided to give salad a try. I put my favourite ingredients together, threw them into a lunch box and hoped for the best.
Success – I loved it!
Here's the recipe I came up with – it's fuss-free, easy to make and is really really enjoyable to eat. Obviously you can interchange ingredients for whatever you want, but this combination works really well for me! There's no exact measurements, I just take as much as I feel I need. I usually prepare this for two days at a time to keep ingredients fresh.
Here we go…
Ingredients 
– Iceberg lettuce or salad of your choice (enough to cover the bottom of a lunch box)
– 1 grated carrot (use half for one day and half for another)
– Few slices of beetroot
– Feta cheese (I usually take about six cubes – I love feta cheese)
– Strips of chicken (make this at the start of the week to keep you going. Marinade it in whatever you like. I marinade mine in lemon and herb.)
– Big blob of hummus (I use this as the dressing – it's amazing. I pop it in a small plastic measuring cup and place it in the lunch box and mix it in later)
Method 
Throw it all together and enjoy!
That's pretty simple – isn't it?! It's so easy to make and throw together. Perfect for a lunch on the go!
Let me know if you make it by tagging me on Instagram or Twitter @whatshedoesnow – enjoy!
(PS I took this photo on my phone right before I was about to chow down on my lunch as I thought it would be a good blog post, so apologies that it's not the best quality!)