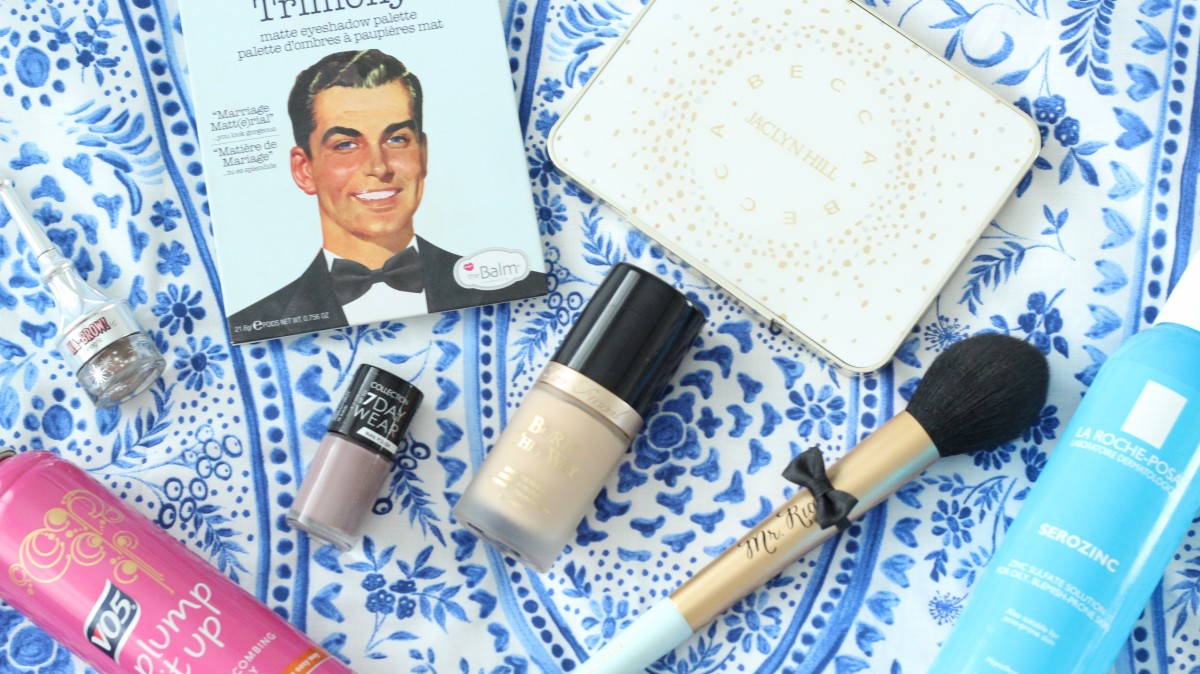 Monthly favourites have slipped out of my reach recently I'm afraid as I haven't been trying many new products (saving my money for a massive holiday spree!), but there are a couple of things I've been loving at the moment.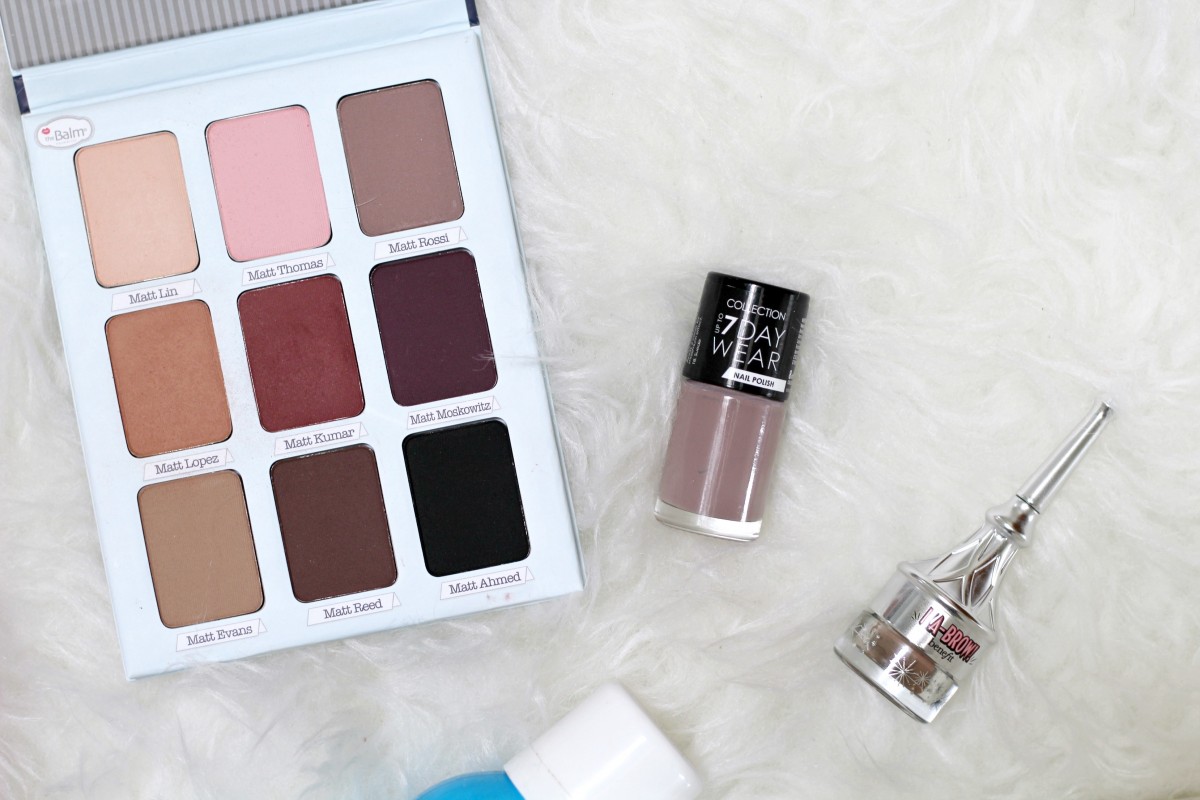 The Meet Matt(e) Trimony palette has become my everyday, go-to palette after receiving it for my birthday and I absolutely love it. It has every colour you need for day or night time looks and the pigment of the eyeshadows is amazing. My favourite colours are Matt Kumar (centre)and Matt Lin (top left).
Another palette I've been obsessed with is the Becca x Jaclyn Hill Champagne Collection palette. The packaging itself is stunning, while the colours inside are on a whole other level. Again, the pigmentation is brilliant and every colour in the palette is totally wearable.
My favourite foundation as of late is the Too Faced Born This Way* foundation. I wrote a whole review on it here, so I won't go into too much detail. Basically, it gives a flawless finish to the skin while covering imperfections – love.
Another Too Faced favourite is the Mr Right* brush. It's my favourite brush for highlighting as I just use the side of it, while its tapered shape means it's ideal for bronzer and blush too.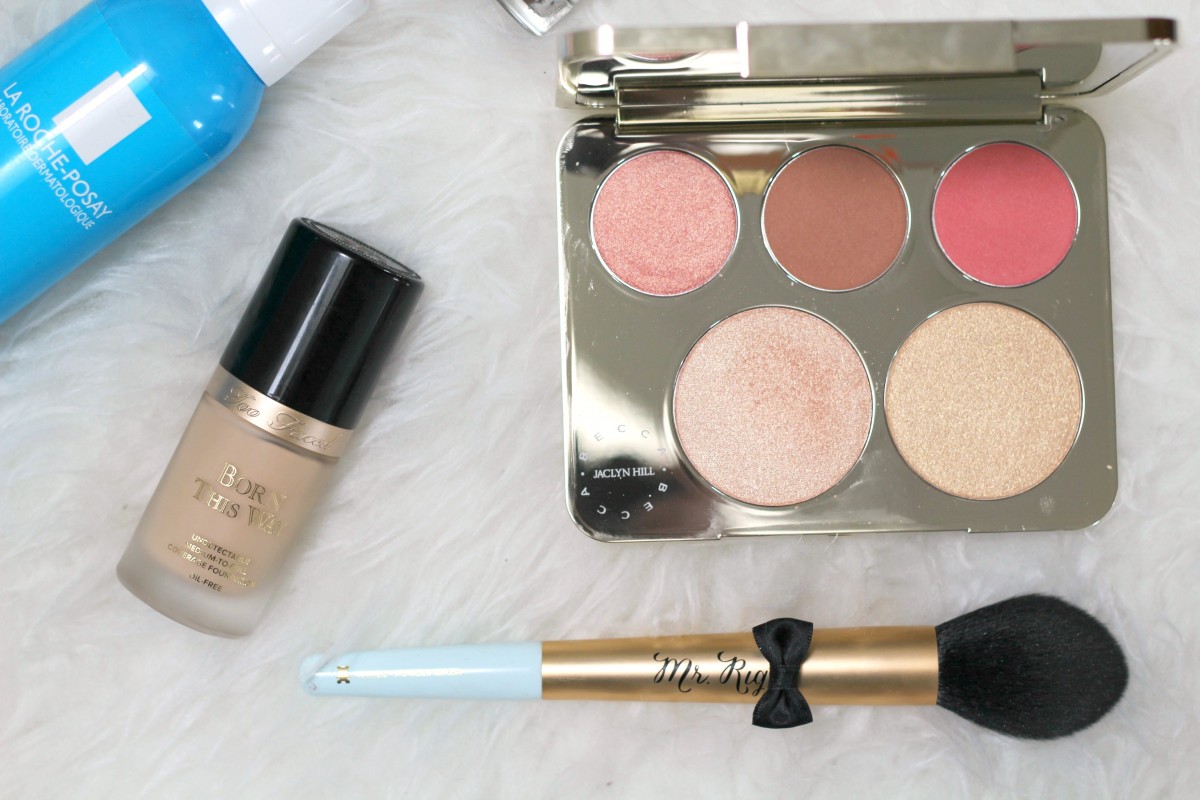 The La Roche Posay Serozonic spray was a saviour while we had a few days of good weather in Ireland. I used it to cool down my face morning and night, as well as acting as a toner.
I've been wearing Collection 7 Day Wear nail polish in Suede most days and am really loving it. It's a really unusual purple, grey-toned colour and has great lasting power. It lasts really well on my nails and only needs two coats to apply.
An old favourite, VO5 Plump it Up spray is amazing for adding volume and texture to my shorter hair without leaving any residue or making it crunchy. It's really affordable too, which is always a bonus.
I've been trying a few new products from the Benefit Brows collection and so far Ka Brow* has stood out to me the most. It's a pomade, similar to Anastasia Beverly Hills Dip Brow, but I think I prefer this formula better. It's creamy and easy to apply yet doesn't budge all day long. A major game-changer for my brows, for sure.
Lifestyle-wise, I've been totally addicted to Gilmore Girls on Netflix. I just can't stop watching it – I'm so excited for the revival in November! Something tells me I'll have every episode watched before then (maybe twice…)
I have reviews planned for the next few weeks for a couple of these products, so keep an eye out if you want more details, or if you can't wait until then tweet me @whatshedoesnow!
What are your current favourite products?