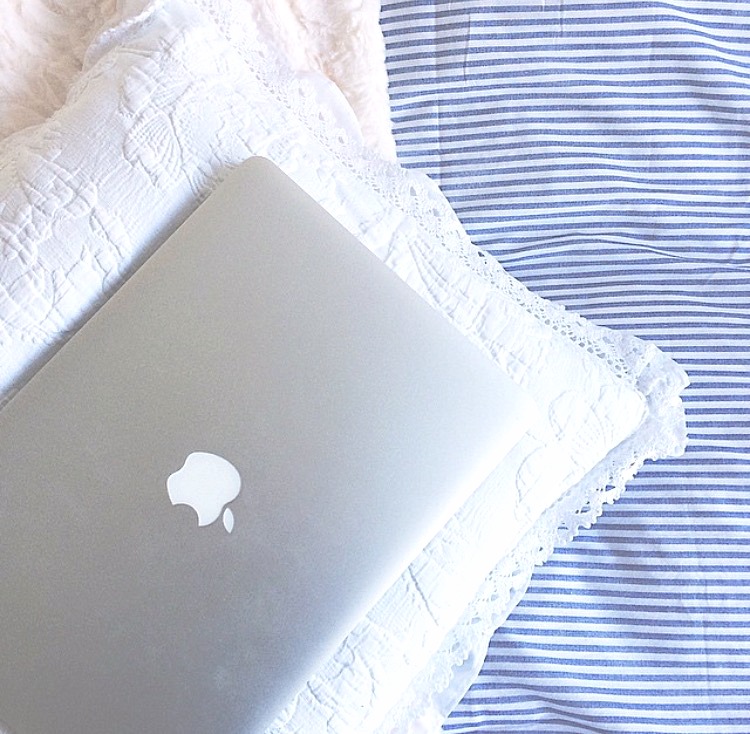 Yup, you read that right – an anti-haul. Now I'm not going to stop shopping for makeup and clothes any time soon, but I am making a conscious effort to really think about my purchases and whether I really need them or will use them.
With this in mind, a video posted by The Anna Edit about Kimberly Clarke's anti-hauls on her YouTube channel inspired me to do my own version. While some people may have these products and love them or they may be on their wish list, I'm going to share why I feel they don't deserve my hard-earned dolla and a space in my stash.
There's such a huge culture online of having to own everything and anything that hits the shelves in the hopes that it will make us happier/more beautiful/whatever you please, but in reality these things should just be supplementary objects we buy from time to time, not the foundation (excuse the pun) of our self esteem.
That got a bit deep there for a second but, regardless, here we go!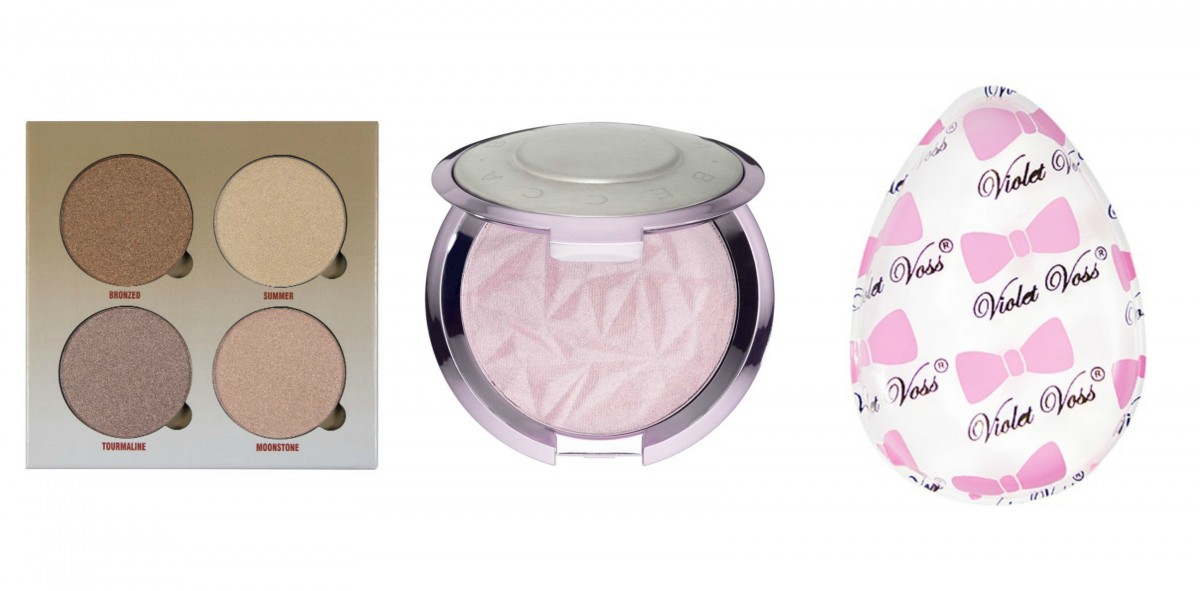 Anastasia Beverly Hills Sun Dipped Glow Kit (€39.40)
While I love Anastasia as a brand and I was hugely tempted by this kit when it was first released, I've come to realise that I just don't need it. Realistically, I'll find one shade that I love and that will be the only shade I use. For someone who is just starting their makeup collection and doesn't yet own any highlighters, I think this kit would be a good place to start.
Becca Shimmering Skin Perfector in Prismatic Amethyst (€36.80)
There's no doubt that this highlighter is gorgeous, and I'd love to take a picture for Instagram of it, but I can't see myself using this on a day-to-day basis. The colour is stunning, but I think a lilac-toned highlighter wouldn't suit my complexion very well, unless I was all glammed up for a night out. The Balm Mary Lou Manizer will be my favourite for quite a while, I think!
Violet Voss Perfect Weapon Applicator (€11.90)
I've had this sitting in my basket purely out of curiosity for a few weeks now, but I've decided to go against buying it. The concept of a silicone-based sponge is pretty cool, but I can't see anything replacing my beloved Beauty Blender or Real Techniques Miracle Complexion Sponge.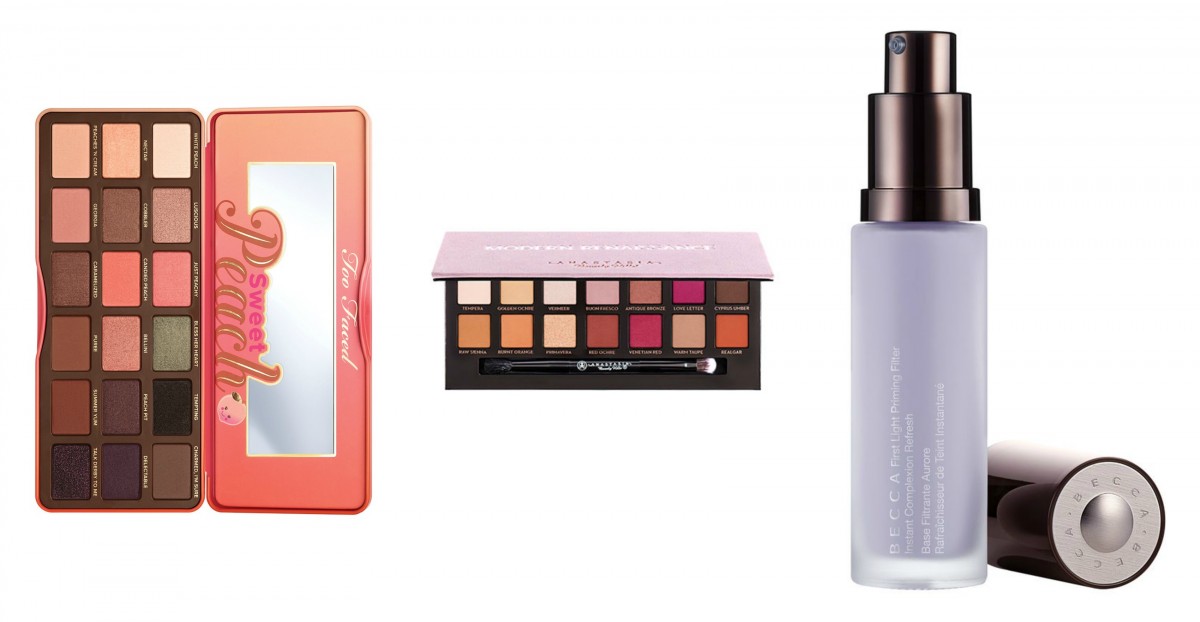 Too Faced Sweet Peach Palette (€45)
As soon as I saw this palette at a beauty launch, I set my sights on buying it the moment it was released. The colours are gorgeous and the peach smell is very appealing to me (an eyeshadow palette that smells like peaches – how cool!) but, again, I knew in my makeup-loving heart that I didn't need it. Realistically, I'd use a handful of the colours and swear to use the other ones "one day," but ultimately never would.
Anastasia Beverly Hills Modern Renaissance Palette (€51.20)
I've been resisting this palette for what feels like forever. When it was released last summer, I tried to hunt it down in every Sephora I saw when we were on holidays in the United States. I scoured the aisles and dragged my boyfriend into every store (I probably would have done that anyway), but it was sold out everywhere. Soon after we got home, I ordered the Violet Voss Holy Grail Eyeshadow Palette and all of my eyeshadow needs were answered. That palette (combined with the Morphe 35O) has every eyeshadow colour I'll ever need. Despite still being tempted to buy it every time I get an email about it from Beauty Bay, I'm going to stick to my gut and give this one a miss.
Becca First Light Priming Filter (€36.80)
This primer has been everywhere lately, and there is a voice inside my head trying to convince me to buy it, but at the moment I just can't see myself spending that amount of money on a primer. It's said to brighten and blur the skin, which sounds amazing, but I feel like all of that will be taken away when I put my foundation, concealer and powder on top. If I had naturally clear, amazing skin (I wish), I think this product would be great to give it a bit of radiance and a boost, but unfortunately that's not me.
---
I hope you enjoyed my first anti-haul post! I can see this becoming a regular feature around these parts – there's something surprisingly fun in writing about products you don't want to buy. Other people might absolutely love these products and swear by them, but I just don't feel they fit into my current beauty routine. All of the products coincidentally ended up being high end, but next time I'll try to do a post on budget beauty!
Let me know what you thought of this post, and if there are any products you're anti-hauling!