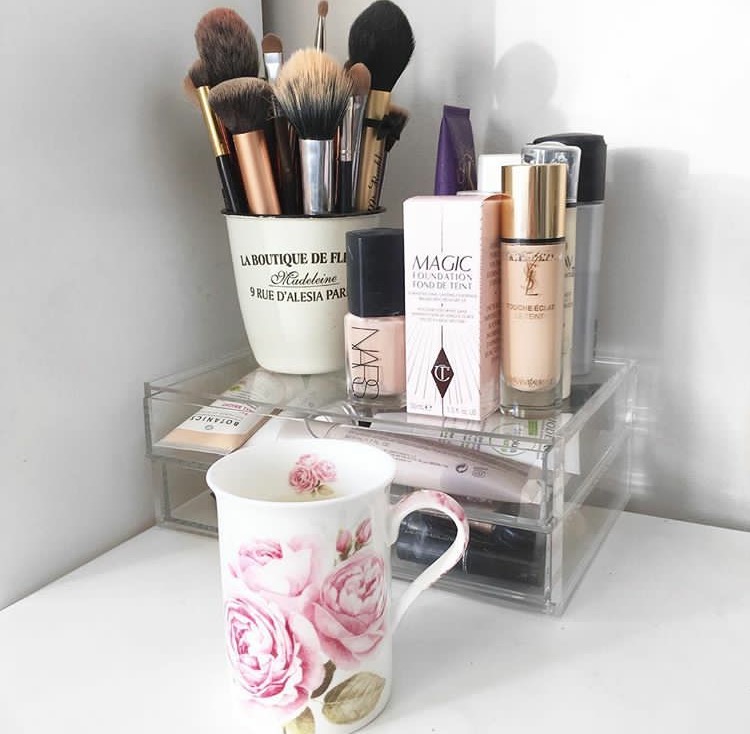 I uploaded my first anti-haul over three months ago now and it went down a treat with you guys, so with a whole heap of new releases available since then, I thought I'd make this a series and continue on to part two.
While I've been pretty good with watching my beauty purchases, a last-minute summer panic meant that I've gone a bit overboard with clothes shopping, and have bought a few things that I know I won't get the wear out of. But sure look, a gal's gotta buy something – right? Hopefully I'll have gotten my style spending under control by the next time I write one of these posts (fingers crossed), but for now, here's six beauty products that I won't be spending my hard-earned dolla on.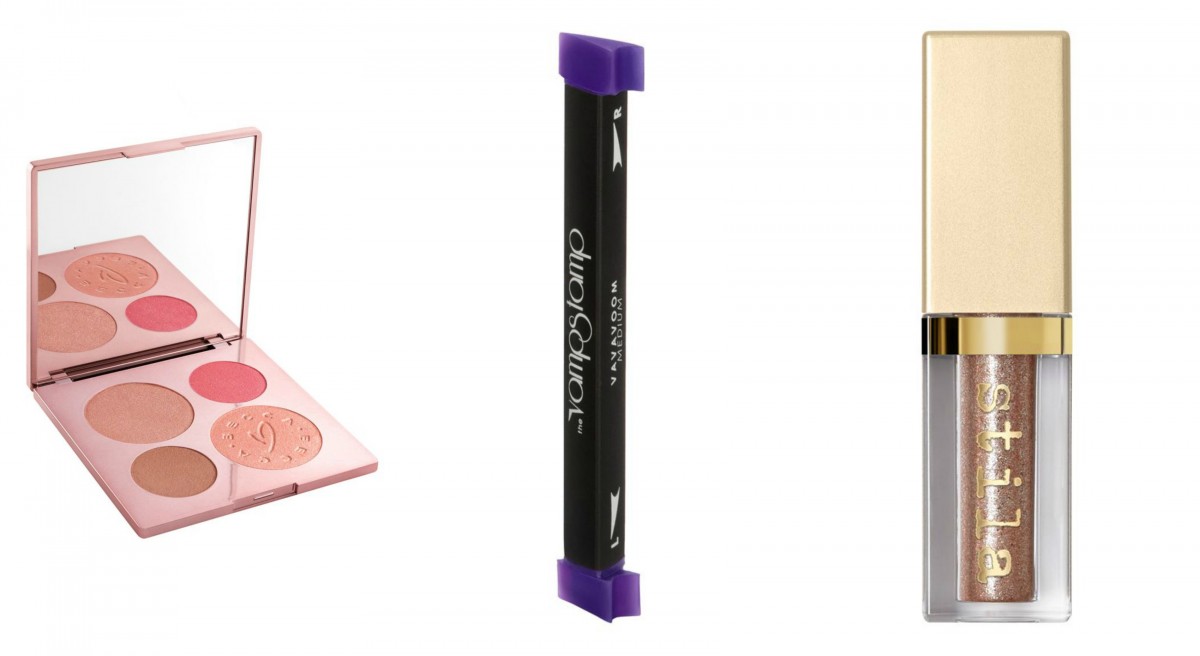 BECCA x Chrissy Teigen Glow Face Palette (€51)
When I heard that this palette was coming out, I was really intrigued and came *this* close to putting myself on the waiting list. Although I adore the packaging and think the colours look gorgeous, I'm ashamed to say that I've the Jaclyn Hill edition of this palette tucked away in a drawer somewhere. I can't believe I'm saying this, but I'm perfectly happy with just the one highlighter (for now – PS: it's the Mary Lou Manizer).
The Vamp Stamp (€26)
Despite multiple (read: hundreds) of attempts over the years, I've never been able to do winged liner. I absolutely love how it looks and really wish I had the skill to do it, but I just can't. The idea of The Vamp Stamp is great, but it's an extra €20 for the eyeliner ink and brush, meaning the total cost is just short of €50. After reading a few reviews, it seems that The Vamp Stamp needs a certain level of skill and patience for it to work properly, and that to me seems like the same amount of effort of doing winged eyeliner in the first place.
Stila Magnificent Metals Glitter & Glow Liquid Eye Shadow (€26)
These liquid eyeshadows have been on every beauty-lover's radar for the past few months, and I can see why. The liquid formula is a relatively new idea, the colours are gorgeous and they're highly pigmented. However, aside from Christmas and New Years, I can't see myself wearing this amount of glitter enough to get value for money. Whenever I use pigmented glitter on my eyes, it's always just a small dab in the centre of my eyelid, and I've been preferring a matte look lately. Saying that, I think these are perfect for the bold makeup-lovers of the world (I salute you) and for a makeup artist to have in their kit.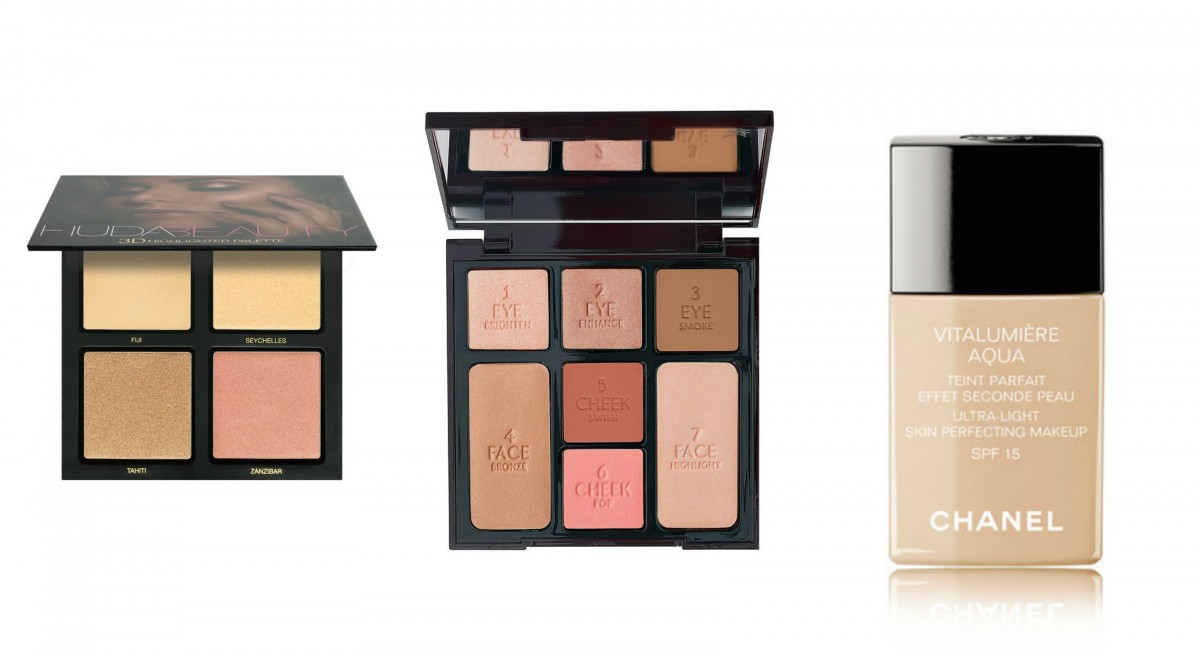 Huda Beauty 3D Highlight Palette (€45)
I know, I know, another highlighter kit – but bear with me. I came so, so close to buying this that the money was basically already out of my account. I really admire Huda and literally gasped when I saw the promotion shots of her wearing this highlighter. But, like most palettes, I just can't see myself getting enough use out of all the shades. While I've no doubt that the pigmentation is amazing (Huda is a highlighter queen), I can never see myself wearing the bottom two shades. If she comes out with individual highlighters, however, I'll be first on the waiting list.
Charlotte Tilbury Instant Look in a Palette (€55)
As a huge Charlotte Tilbury fan, I was so excited to see this palette come out. But when I looked at it, I realised that I already had a version of every 'step' in my collection, and could see myself using extra products in favour of and addition to some of these, which I think pretty much defeats the purpose. For the gal-on-the-go or someone who travels frequently (which unfortunately I am not), I can imagine this would be a life-saver.
Chanel Vita Lumiere Aqua (€42)
This is a cult product among the beauty world, and I've been tempted to buy it on more than one occasion, but thanks to my blemish-prone skin and my need for high-coverage, this foundation just wouldn't work. After hearing so many rave reviews, I'd love to give it a try, but I know I'd end up spending more time covering my blemishes than I would applying the foundation in the first place. Clear-skin girls and those who don't care about their blemishes showing, I'll pass this one to you.
---
As I said in my first post, other people might absolutely love these products and swear by them, but I just don't feel they fit into my current beauty routine and collection.
Let me know what you thought of this post, and if there are any products you're anti-hauling!
Prices converted from cultbeauty.co.uk and beautybay.com.